Paw Patrol: an exploration of the pets who live on campus
Photo courtesy Matt and Rebekah Bennett
Dogs, cats, fish: these are just some of the animals that live with us on Rice campus. Coexistence alongside noisy college students, bustling student-run businesses and constant construction isn't the typical life of a pet -- the ones that do reside here are special in this way. The Thresher met 12 pets and interviewed their humans to learn about their lives on campus.
Bruce Leigh
---
---
Hidden in Lovett College are two adorable cats that collectively go by the moniker "Bruce Leigh." The 7-month-old siblings live with Lovett College resident associate Naoko Ozaki.
"I wanted to have two names that didn't rhyme, and I wanted to give them Japanese names," Ozaki said. "I was thinking, like, George Takei and Ken Watanabe — all these actors that I liked."
Ozaki said that she knew Georges and Kens in real life, however, so finding the perfect name was tricky at first. When she finally settled on actor Bruce Lee, she changed the spelling of his last name to reflect Leigh's gender.
The cats enjoy climbing and playing on a large cat tree gifted to them by a Rice faculty member. The attention from students also contributes to their spoiled lifestyle, according to Ozaki.
"They're really privileged cats," Ozaki said.
According to Ozaki, Bruce and Leigh have gotten into a lot of trouble since moving into Lovett. Ozaki said around 4 a.m. one night, they popped leftover balloons from a party and made quite the ruckus. She dealt with the situation by having Bruce Leigh send apology letters to their next-door neighbors.
"There are 3 of us living here, and 2 of us are naughty," Ozaki said to the cats after the balloon-popping incident.
Bruin
Bruin is a legend on campus, according to his owner and Jones College Resident Associate Kerri Barber. The blue- and brown-eyed dog is beloved by many students, not just Jonesians. Barber said she has many dog walkers.
"In the years that I have been here, I often have students walk him, so they oftentimes go to other colleges or have friends walk him. I can't tell you how many times when I'm walking him … students I don't know are like, 'Hey, Bruin,'" she said.
Bruin's fame reaches beyond Rice's physical campus. He is the star of an Instagram account, @bruin_handsomepup, with nearly 1,000 followers. One of the most recent posts features Bruin at his recent BarkDay PAWty, an annual birthday party that Barber throws around October 4th, his Gotcha Day. Last week's party featured both human and dog cakes, and Jones students sang to him to wish him a happy 8th year.
Bruin, also known as BruBru, loves the attention.
"Whenever my RA position is up, he is gonna be so sad that he doesn't live on campus anymore," Barber said.
The love is reciprocated. Bruin provides much-needed light in many students' lives, according to Barber.
"There's also been times where I've been walking him at night, around exam time, and I've run into students clearly stressed or upset, and I don't know who they are and they're just like, 'Can I pet your dog?' and I'm like, 'Yeah, of course,'" she said.
Barber said she loves that Bruin is able to make such an impact on the students around him.
"I wish I went to a college that had dogs. It would have made my experience so much better," she said. "He's my dog, obviously, but I always say he's Jones' dog."
Albie and Polo
When Melanie and Michel Achard were magisters at Jones College, Percy, one of their four cats at the time, went missing. Percy's absence left a noticeable change in their home, according to Achard.
"As the semester was starting out, Michel was like, 'Oh, I can't write.' The cats keep him company while writing," Melanie Achard, a magister at Sid Richardson College, said. "So we went to a pet rescue, and he fell in love with Albie. We brought Albie home, and within a week of Albie coming home Percy showed up. So we ended up at that point with 4 cats."
The Achards now have two cats: Albie and Polo. Albie, the Achards said, seems to flourish in the college environment.
"Rather than just being cat-like and avoiding people, [Albie] likes to interact with people. That's definitely because he's been on campus," Achard said.
Polo, the older of the two at 12 years old, is more reserved, preferring to hunt and spend time outside. However, according to Melanie Achard, he had to become an inside-only cat when the Achards became magisters, so they put Polo on a leash in a garden at Jones so he could enjoy the outdoors.
"Students would come by and pet him and it was really fun getting pictures of him with a whole circle of students around him," she said.
Polo was asked to model for a photoshoot for a student in a photography program.
"[Polo] got posed up and [the student] got many pictures of him. We thought that was adorable," Achard said.
Pheashy
Not all pets on campus are warm and cuddly. Pheashy, a fish that resides in Will Rice Old Dorm kitchen, is cold and clammy.
"Pheashy popped up at some point last year. Apparently, someone who had graduated moved out in a hurry and left this fish behind. So our old dorm RAs, Jeremy and Chelsea, took care of them for a bit and moved them to the Old Dorm kitchen, where Pheashy resides to this day," said Nikhaz Omar, a Will Rice College senior.
Pheashy's original owner and current caretaker are a bit of a mystery.
"No one knows who left the fish behind, and no one knows who's been taking care of it for the year plus that it's been here," Omar said.
Since Pheashy's indoctrination to Will Rice, a Slack channel with 21 members has been made to discuss the fish's well being. The channel was also where Pheashy finally received a name, according to Omar. The name is a play on Pheaky, the Will Rice mascot.
"The first thing [on the channel] was to put a poll out to see what the name would be, and one of the options was Pheashy, which won by a pretty large margin," Omar said.
However, not everyone at Will Rice is a fan of the fish's presence.
"There are calls to flush Pheashy down the toilet, or release Pheashy into the ocean, or offload Pheashy to a pet store, so I wouldn't say everyone's on board. But I think that's just a vocal minority. For the most part, people love Pheashy," he said.
Despite the fish's unorthodox living situation, Pheashy has come a long way since their original abandonment.
"Pheashy seems really resilient. They lived a lot longer than any of us expected Pheashy to," Omar said. "Old Dorm kitchen is not the best place for any living being to live in for a long amount of time, but Pheashy's doing it."
BoBo and Braes
BoBo and Braes are the dogs of Cam and Kasey Leigh Yearty, RAs at Sid Richardson College, who live on the 4th floor. BoBo, a black and tan hound-beagle mix, and Braes, a one-eyed chocolate lab, were both adopted from the Humane Society. Cam Yearty said that the dogs enjoy any treats students give them — whether the students mean to or not.
"Students don't believe me when I say, 'You may want to watch that sandwich you got in your hand when you're leaning down to pet the dogs' — they do like turkey," he said.
BoBo has an even more unusual favorite treat: dirty water. According to Kasey Leigh Yearty, sidewalk water is his favorite variety.
"You can give him as much clean water as you want, but he will always find a puddle," she said.
Sidizens don't seem to mind the dogs' appetites, according to Kasey Leigh Yearty.
"Some students who maybe miss their dogs at home will take on bringing snacks, or keep dog treats in their room for them," she said. "One thing I think is kinda cool about having dogs on campus is there's a huge community of pet-lovers."
The RAs established a weekly walk time for students to meet their dogs and get some fresh air, called Sid Strolls, according to Kasey Leigh Yearty. BoBo and Braes draw students out of their rooms for not only their cuteness, but also their calming presences. According to the RAs, they serve as unofficial official therapy dogs for Sid Richardson College. They are very empathetic, especially to familiar faces, according to Leigh Yearty.
"It's kinda fun to see how animals respond whenever there's someone who they know is having a tough day," she said.
Cami
Lovett resident associate Laura Richardson said adopting her dog Cami came hand-in-hand with becoming an RA.
"[Getting a dog] was one of the promises that we made to the students when we got here. They were really interested in having RAs with dogs," Richardson said.
Cami's original foster owner enrolled her in tricks classes. One day, Richardson said, she discovered that Cami can jump through hoops that are raised off the ground.
"When we adopted her, Cami was just learning how to ride a skateboard," she said.
Cami loves hide-and-seek, but she is not the best at hiding, according to Richardson. Instead, she likes to look for her owners and eat the treats that follow. Richardson said that during the hot summers when students are gone, she and Cami run around and play in the Lovett basement. Now that students are back on campus, Cami plays frisbee in the Lovett quad to socialize with students.
The stay-at-home lifestyle was good for dogs because they got attention from their owners, Richardson said. During Zoom calls, Cami would jump on her owners' laps like a mountain goat, according to Richardson.
"That was one thing I did like about Zoom: meeting everyone's dogs and cats, or rabbits and rats," she said.
Cami enjoys the spotlight on Instagram as well, Richardson said. The account @lrichardsonlovesherdog features pictures of Cami and Richardson.
Sasha and Phoenix
The Will Rice College magisters, Matt and Rebekah Bennett, are the owners of two cats: Sasha and Phoenix. Phoenix, with her burnt orange stripes and playful attitude, was named after the Will Rice mascot, a phoenix named Pheaky.
Sasha, a black and fluffy feline, was adopted a while ago from a no-kill shelter, according to Matt Bennet, a professor of biosciences. Her younger sister Phoenix became part of Will Rice College much more recently, when the Bennetts found her as a stray near Rice Bikes.
"Phoenix is a little more cuddly," Bennet said. "Everyone seems to like Sasha more, but she's a little more aloof. Doesn't like to be held or picked up. She likes to be pet on her terms."
Beanie
RA Kate Coley (Duncan '11) and her 3-legged dog, Beanie, have a home at Duncan College. Beanie, also known as Bean, gets to meet many people throughout the day.
"[Beanie] loves everybody. I've never seen her not like a person or not like a dog. She just loves being on a college campus. Sometimes she'll lie to me and pretend that she has to go out, but really she just knows that students are out there and she wants to hang," Coley said.
Coley said she adopted Beanie from Houston Pets Alive a couple months ago, a week after Coley moved in.
"I've spent $200 on toys for her, obviously, but really she just likes cardboard boxes. Her favorite is toilet paper rolls," Coley said.
The 4-month-old puppy enjoys munching on grass and cicadas, her owner said.
"She really likes to pull grass out by the root. She's done that since she was a puppy. Her foster [owner] has a picture of her doing it when she was [very young]. She gets a lot of joy out of it," Coley said.
Beanie has recently begun to explore all that the Rice campus has to offer. According to Coley, Beanie used to be very afraid of leaving the area around Duncan. Coley said she took Beanie to her office at Huff House, where she works as an associate director of alumni programs, but Beanie was really scared by it.
"She's very skittish, and now she's very into exploring," Coley said. "She does like being by Duncan, she loves watching the construction. She'll just lay down and stare at it."
As a puppy, Beanie gets in some trouble, according to Coley. Although she loves meeting students, sometimes she gets overwhelmed from seeing her human friends.
"She's still a puppy so she'll excitement-pee a lot. So she'll run up to the students and pee a little," Coley said.
The trouble doesn't stop at home. Beanie has a beloved pig toy that she likes to play with inside, according to Coley.
"It's this plastic pig that makes this really weird noise and it sounds like, honestly, a fart, so when she does that during a Zoom meeting, I always have to say something," Coley said.
---
---
More from The Rice Thresher
NEWS 12/5/23 10:18pm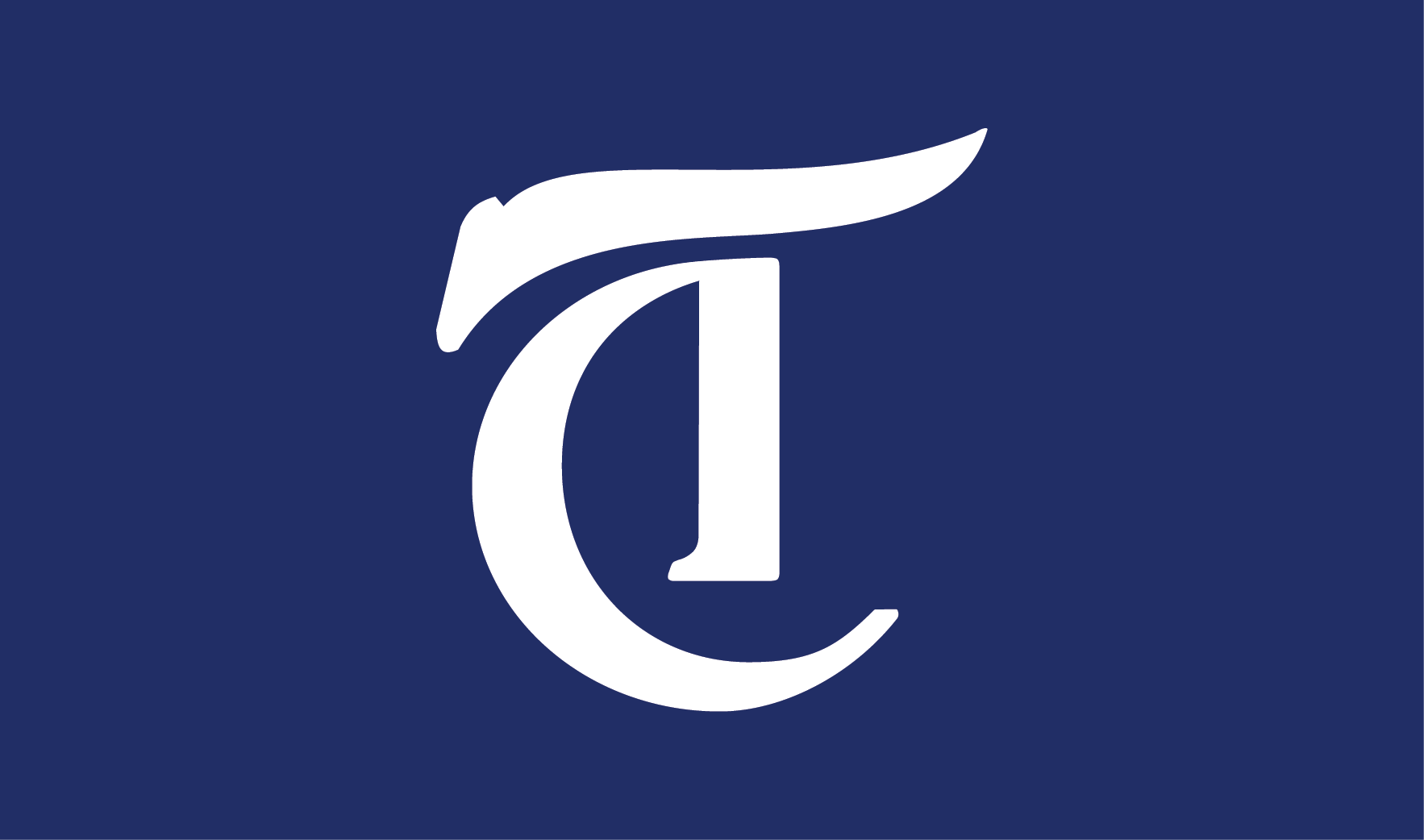 The Student Association passed a resolution affirming support for the Oct. 27 Rice University Faculty Statement of Solidarity with Palestinians. The resolution, which was introduced at the Nov. 27 Senate and voted on at the Dec. 4 Senate, passed with 16 votes in favor, five votes against and four abstentions, exceeding the two-thirds requirement to pass.
SPORTS 12/1/23 5:58pm
Rice Football quarterback JT Daniels is medically retiring after suffering multiple concussions, according to a report from Pete Thamel of ESPN. Daniels, who played his last game Nov. 4 against Southern Methodist University, told ESPN he made the decision in conjunction with his doctors. His retirement begins immediately, meaning Daniels is unable to play in the Owls' bowl game later this month.
FEATURES 11/28/23 11:32pm
Final exams begin Dec. 6 for many students. The Monday and Tuesday of that week are study days where no classes are held, christened the "Dead Days" because campus is devoid of much life outside of frantic revision. Here is a list of study breaks where you can regain a balance of emotional and mental health before diving into exams … not to mention the long winter break with family.
---
Comments