Housing and Dining grapples with "new normal"
Illustrated by Andrea Gomez
As life on campus returns to a semblance of normality, Housing and Dining has been making its own adjustments. The pandemic's effects might be seen in staffing and supply, for instance. The Thresher spoke to H&D employees and students to better understand how it is currently operating.
Budget and staffing
Brad Thacker, a H&D operations director, said that while costs have been rising, H&D has not received budget cuts this year.
---
---
"There were budget cuts that hit the [residential] colleges so maybe there were some assumptions, but no," Thacker said. "Our costs are going up, though. We are experiencing higher prices across the board."
Thacker said that H&D kept all of its employees fully paid throughout the pandemic. According to Thacker, H&D has been hiring recently and has not been facing staffing issues.
"We've been recruiting for months. Custodians, cooks. We've been hiring as much as we can," Thacker said.
Elizabeth Leaver, a H&D operations director, said that H&D is not understaffed.
"We didn't furlough any of the employees. During the pandemic, Rice didn't lay anyone off," Leaver said.
Vernon*, a Rice student who works for H&D, said that he has heard claims about H&D being understaffed. However, he said H&D currently has a sufficient amount of staff.
(Editor's Note: A student employee of H&D was granted anonymity for this story. The anonymous student was given a false name, which has been marked with an asterisk on first reference.)
"I think, at the start of the pandemic, H&D was having trouble staffing," Vernon said. "But currently they've been able to restaff, reemploy. At the start of the year … they were understaffed there. But I think they've hired enough people."
Thacker said that beyond the no-furlough policy, Rice has done its best to ensure the wellbeing of employees through additional measures in order to give employees greater flexibility and ensure their safety during the pandemic.
Diana DeSantiago, operations manager for Will Rice College, Lovett College and Sid Richardson College, said that H&D employees' schedules were changed in order to make workers feel safer.
"We would have staff come two or three times a week and complete their forty hours [in those days]. Additionally, the university gave everyone five-day sick pays on top of the paid time off," DeSantiago said.
Janice Robinson, a cashier at Seibel servery, said she felt that these additional policies were fair to the H&D staff.
"I think it was reasonable," Robinson said. "They gave us more days off. If you didn't feel well, you'd wake up and call your advisor and get paid for a sick day. We didn't really have to use it. They treated us right."
According to Thacker, the recent exits among H&D staff are largely due to retirement and a lack of a desire to return to the industry, the latter being a trend seen nationwide.
"Attrition is normal and turnover in the hospitality business is typically higher than most other industries," Thacker said. "Since the hiring freeze was lifted, we're constantly recruiting new employees throughout our department."
Supply chain disruptions
As a result of the COVID-19 pandemic, countries around the world are experiencing the effects of disruption to the global supply chain. Supply-chain bottlenecks are responsible for the current shortages of products normally available to Americans.
Thacker said that H&D is very much affected by these international disruptions to the supply chain. For instance, companies have decreased production of items such as compostable cups due to their lack of revenue, according to Thacker.
"Besides the challenging labor market, the international disruption in the supply chain has inhibited how we normally operate," Thacker said. "When given the choice of non-compostable cups or no cups, we're going to take getting cups. That negatively affects our composting program and getting it rolling."
Thacker said shortages of H&D's supplies have increased.
"We used to get shorted when we keyed in an order for food. Each of our executive chefs keys in a food order for Monday to Friday. Generally, [the inventory management system] tells us right away, 'These are the items we're short [of].' We used to get one of those twice a week per servery. Now we're getting as many as twenty per day," Thacker said.
Thacker said that although it is possible to find a suitable replacement for the supplies in shortage, the careful vetting process H&D conducts makes it hard to do so.
"We vet our food so carefully. We know the companies and the manufacturers, and we want to use very reputable companies," Thacker said. "[This] certainly takes away from us going and finding another distributor and taking the logistics of buying locally and bringing it in."
According to Thacker, backlog at ports is also detrimental to the timely shipping of inventory.
"A lot of goods come from China. They're sitting outside ports in California and elsewhere. The increase [in trip time] is incredible," Thacker said. "You see it in what we order. Lead times are going from a couple days to a couple weeks to a couple months now. Everybody's watching all of these things closely."
Leaver said that H&D is doing what it can to ensure that its operations continue to run smoothly.
"We're trying to lessen the impact on the students," Leaver said. "It doesn't reflect in the food we are serving. The chefs look far ahead so they can source the food."
Thacker said the effects of the supply chain disruptions have made things difficult and H&D has held many meetings to address this challenge.
"It's been a tough ten months, rethinking and replanning," Thacker said. "[But] we're able to manage it a lot more."
A new normal
During most of the 2020-2021 academic year, life on the Rice campus was less busy. Some residential colleges' occupancies were not at full capacity as many students opted to study remotely. Students took pre-packaged food from the serveries to eat outside colleges' commons, and H&D's interactions with students were limited.
Vernon said the relationship between H&D and students was dramatically different last year.
"Last year, you'd just tell [servery staff], 'I want this, this, and this,' and they'd put it in a bag for you. Utensils came prepackaged so you wouldn't be pulling anything," Vernon said. "Now students are told to swipe [cards] themselves in order to minimize any sort of contact."
Leaver said she is pleased that staff are now able to interact with the students.
"Things are going well. We've been so happy to see more students return to campus and restrictions being eased for this semester. Last year, we really missed seeing and helping students out every day," Leaver said.
DeSantiago said that there are fewer restrictive policies and she feels more connected with the students this year.
"Last year, everyone was kind of scared. Everybody had to socially distance. Last year was pre-made sandwiches, pre-made salads," DeSantiago said. "This year is a lot better. Now that we are getting back to normal, we changed things up a bit. In August, when [Orientation] Week began, I saw how excited all the students were."
Leaver said that in the interest of students' and employees' health, H&D has taken precautions to reduce the risk of disease transmission.
"Since we already comply with the City of Houston Health Department's regulations to prevent illness, we were able to adapt to the health and safety guidance from the [Centers] for Disease Control [and] Prevention," Leaver said. "We've added additional sanitizers and gloves in the serveries and we encourage everyone to use them."
Vernon said that students are largely adhering to the safety protocols and that H&D is managing the situation well.
"[The chef at the servery where I work] tells me, 'No one without a mask comes in here.' If I see students touching the ladles without gloves, I make sure I sanitize them. It's a safety protocol [for] not only COVID, but just in general," Vernon said.
Last fall, H&D began serving meals to students on campus who are isolating or quarantining due to COVID-19. DeSantiago said that H&D staff are notified that a student needs meal deliveries through Veoci, which also provides important information, such as the student's location and dietary restrictions. H&D prepares meals for isolating students based on the serveries' daily menus, according to DeSantiago.
"We've been delivering significantly fewer meals compared to last year and the number of meals we've delivered has been declining as the semester continues. The process from H&D's end is very smooth," DeSantiago said.
Adam Zawierucha, a Brown College junior, said he received meals twice a day — lunch and dinner, with breakfast for the next morning — from H&D when he was in isolation during O-Week last August.
"It's a logistical nightmare [for H&D], I can imagine, so there were sometimes difficulties getting utensils, but if an issue arose, I would just ask a friend to drop something off in front of my door," Zawierucha said. "I think H&D was doing the best they could, given the hectic situation."
According to DeSantiago, any complaints or feedback about the service are always considered in order to better serve students. DeSantiago said that if a self-isolating student didn't receive a meal, they can contact H&D.
"If something like that happens, it might be a miscommunication," De Santiago said. "Say it's around 3 p.m., we deliver what we have available. For dinner time we try our best to have their meal delivered right away."
According to Robinson, all of the H&D staff have the students' interests at heart and want to make the experience at Rice as good as they can for students.
"I think it's getting better. I think the kids are loving it. We are all here to please the kids. That's what I feel," Robinson said.
---
---
More from The Rice Thresher
NEWS 12/5/23 10:18pm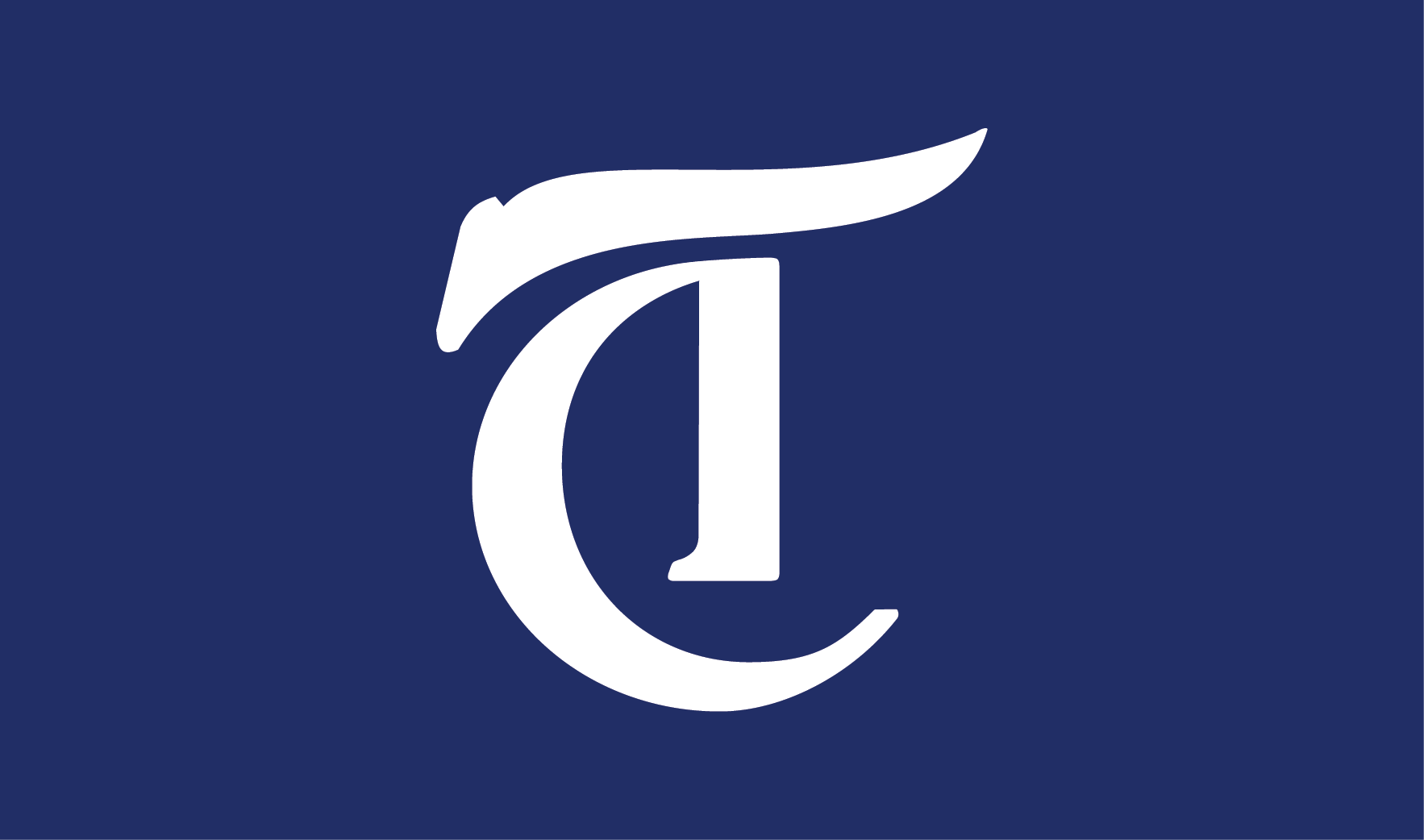 The Student Association passed a resolution affirming support for the Oct. 27 Rice University Faculty Statement of Solidarity with Palestinians. The resolution, which was introduced at the Nov. 27 Senate and voted on at the Dec. 4 Senate, passed with 16 votes in favor, five votes against and four abstentions, exceeding the two-thirds requirement to pass.
SPORTS 12/1/23 5:58pm
Rice Football quarterback JT Daniels is medically retiring after suffering multiple concussions, according to a report from Pete Thamel of ESPN. Daniels, who played his last game Nov. 4 against Southern Methodist University, told ESPN he made the decision in conjunction with his doctors. His retirement begins immediately, meaning Daniels is unable to play in the Owls' bowl game later this month.
FEATURES 11/28/23 11:32pm
Final exams begin Dec. 6 for many students. The Monday and Tuesday of that week are study days where no classes are held, christened the "Dead Days" because campus is devoid of much life outside of frantic revision. Here is a list of study breaks where you can regain a balance of emotional and mental health before diving into exams … not to mention the long winter break with family.
---
Comments