Students discuss STRIVE and the Whisper Network at Rice
Courtesy of Jeff Fitlow
Content warning: this article contains references to sexual assault.
Editor's Note: Some students interviewed for this story were given the option of remaining anonymous due to the sensitivity of the topic and in the interest of keeping their identity private. Anonymous students who are referenced multiple times were given false names, which have been marked with an asterisk on first reference.
Following an opinion piece by former Students Turning Rice Into a Violence-Free Environment liaison Sarah Park which called for organizational reform, the Thresher reached out to several STRIVE affiliates to further investigate the claims made and discuss STRIVE's mission and the whisper network.
---
---
Some students echoed Park's claim that STRIVE overreaches into other organizations, while others said they believe STRIVE is not abusing their power or in need of reform.
STRIVE was formed in 2015 with the help of six students who wanted to create a peer-led group of students designed to support the Office of Sexual Violence Prevention and Title IX Support, now named the SAFE Office, according to Deputy Title IX Coordinator Allison Vogt.
Vogt said the original purpose of STRIVE was to provide prevention education to colleges and graduate programs and to support both reporting and responding students by getting them to the SAFE Office in a gentle and knowledgeable way.
"The idea was that the liaison would support the student until the student was connected to a navigator," Vogt, associate dean of students, said. "Liaisons were to be a neutral resource for students. Once the student was connected to resources, the liaison would bow out of the process."
Cathryn Councill, director of the SAFE Office, said the office acts in an advisor role and does not approve or have control over their organizational decisions since STRIVE is now an independent student organization. Councill said STRIVE has taken on tasks more focused on the rights and needs of victim survivors on campus since becoming an independent organization.
"The SAFE Office truly believes that providing services to all students is our priority and the best way to work towards the prevention of interpersonal violence on campus," Councill said.
STRIVE's mission
According to Vogt, the organizational mission of undergraduate STRIVE has changed in some ways since STRIVE became an independent student club.
"According to members who have spoken out about what liaisons do, it appears that STRIVE members believe they need to counsel students through case advocacy and supportive meetings. This was not the role liaisons were originally intended to fill," Vogt said.
Vogt said that she would like STRIVE to revert back to its original mission. According to their website, their mission is to "empower all members of the Rice community to play an active role in eliminating gender-based inequality and sexual violence."
"I do believe that STRIVE, as a community stakeholder, holds influence, which can be a good thing," Vogt said. "But as with any organization, if that influence is being used to coerce others, that is not acceptable."
According to the STRIVE Executive Committee, STRIVE upholds the mission statement on their website to the best of their abilities. The 2021-2022 STRIVE Executive Committee includes coordinator Morgan Gage and directors Aliza Brown, Melodi Doganay and Sara Emami.
Disclaimer: Morgan Gage is the Thresher Arts & Entertainment Editor.
"We uphold this mission to the best of our abilities, with recent efforts such as hosting survivor panels, putting on the Speak Up Project, providing referrals to third-parties ... and providing extensive training to liaisons who in turn hold educational events at their colleges for the student body," the executive committee wrote in an email to the Thresher.
Ruth*, a current liaison, said STRIVE was founded as a support system for both responding students and reporting students but they believe that doesn't seem to be the case anymore.
"I totally understand that we try to focus on education and prevention, but getting reported is also kind of terrifying too and there's not really a lot of support systems in place to help you even navigate that. And that's what STRIVE was supposed to do, and no one really knows that … I'm not sure if other liaisons even know because you don't really talk about that," Ruth said.
The Whisper Network
Several liaisons discussed the utilization of the whisper network, an informal network of information shared regarding individuals who are claimed to have sexually assaulted or harassed other people in the past.
Park said she thinks the whisper network exists in large part due to survivors feeling that they haven't found justice through official processes at Rice, so "black lists" and "whispers" emerge to protect students.
"Rice is an incredibly small school, and it's easy for individuals to gain a reputation based on actions that others may have observed, from gossip and even from small rumors," Park said. "I think that when choosing people for leadership positions or just interacting with others, we, as a community, need to learn to heed warnings that may come from the whisper network, but also take them with a grain of salt."
Mallory Newbern, a current liaison, said she believes that the op-ed vastly mischaracterizes students' use of the whisper network. Newbern said the whisper network is not a channel that liaisons use for gossip, but remains an important way for students to keep each other safe.
"Personally, I feel that believing survivors takes precedence over the prospect of a leadership position for a student that has been reported to STRIVE. This is not an issue of rumors, but an issue of keeping the Culture of Care intact and prioritizing campus safety," Newbern, a junior at Martel College, said.
The STRIVE Executive Committee said they emphasize to liaisons that they maintain confidentiality and refrain from investigating situations disclosed to them. According to the Executive Committee, liaisons are also provided training by SAFE on the whisper network.
"The whisper network is not something affiliated with or dictated by STRIVE. It is unofficial communications between individuals on campus, and as a result we are unable to control conversations regarding interpersonal violence among the general student body," the EC wrote.
Mezthly Pena, a current liaison, said she is a big proponent of the whisper network, especially because she thinks it can be difficult to rely only on official school channels for this type of information as so much of it is confidential, and people are often not found guilty of sexual assault even if it did occur.
"I think it is especially important for incoming freshmen who are more likely to experience predatory behavior from perpetrators simply because of their lack of knowledge," Pena, a Duncan College junior said. "I do not think there are downsides to the whisper network unless you are a perpetrator, but that means the whisper network is serving its intended function. You cannot expect to face zero repercussions and have people to continue to treat you in the same exact manner once you have been a perpetrator of sexual harassment or assault."
Pena said she also believes the whisper network should be utilized in the context of students holding leadership positions. One of the claims in the opinion piece referred to a student allegedly being removed from a position after student complaints to STRIVE.
"It's not fair to have students exposed to a rapist, let alone in a position of power, simply because there are no formal sanctions against them," Pena said.
The STRIVE EC said liaisons agree not to use knowledge from their position to prevent students from holding leadership positions.
"We as an organization only have control over the removal of STRIVE liaisons and EC members from STRIVE, so any decisions made about outside leadership positions are not at our discretion. There are times when a liaison may seek out adults in leadership positions such as magisters and other members of their A-Team due to safety concerns, but, in that case, any decisions made at that point are not in the hands of STRIVE," the EC wrote.
Nova*, a former liaison, said one difference they see between STRIVE and the SAFE office is that STRIVE takes the whisper network more seriously.
"[STRIVE liaisons] are here to support everyone. However, I think it is pretty known on campus that we believe survivors; we're not just going to say [to them] 'are you sure?'" Nova said. "We believe you, and that's that, and I think that's really important, and whisper networks obviously are very vital to that."
Councill said the SAFE Office understands the power of the whisper network.
"The whisper network can make students feel empowered, connected and like protectors of the community," Councill said. "As with most things, the whisper network also has downsides in that there is potential of spreading unsubstantiated rumors that can damage reputations... and so ultimately allowing the whisper network to have decision making capabilities in a formal space is not reasonable or ethical."
Nova said they believe whisper networks should be treated very carefully as everything STRIVE deals with is interpersonal by nature.
"There are two sides, there are two people and we believe survivors and so when it comes to sexual assault, I think that [the whisper network] is more helpful in that it gives warnings and is able to bring up red flags," Nova said. "I don't think it should be the sole basis to get rid of people especially when it's very hard to verify."
Pena said she disagreed with the opinion piece's claim that STRIVE is abusing its power by allegedly influencing other organization decisions. According to Pena, while she was not familiar with the specific instances in the op-ed, she has seen STRIVE take action in other situations where she felt it was appropriate.
"I do not think that people who are associating with known perpetrators are a good representation of STRIVE or the values we embody, and I do not think that they would provide adequate support or be a good resource for victims of assault," Pena said. "It can be difficult because it can be hard for a perpetrator to receive official sanctions, but that does not mean that their actions did not occur and that they shouldn't be regarded as such."
Carey*, a junior not affiliated with STRIVE, said that as an advisor, they recalled a STRIVE liaison warning freshmen to stay away from a group of individuals who the liaison had heard about through the whisper network. Carey said they are friends with these individuals and had learned about the situation themself and believed they were not guilty.
"The STRIVE liaison and I had more conversations after, and I told [the liaison] … it's not your power or your decision to be able to just say someone's name and tarnish their reputation and cause further confusion among the student body, when there's no information that you know about any of the situation," Carey said. "[Liaison's] jobs should not extend to being able to tell incoming students specific names based on nothing they know."
The STRIVE EC said that if such a situation was to occur and STRIVE EC was made aware, the liaison's conduct in relation to confidentiality within their role would be evaluated at that time.
"STRIVE does not encourage liaisons to warn other students about specific individuals, and liaisons are expected to keep all information brought to them as a liaison confidential," the EC wrote. "That being said, the whisper network is informal and not something that STRIVE has direct control over."
Carey said they believe STRIVE associates should not be associated with the whisper network.
"[The whisper network] is something that has definitely damaged a lot of reputations, sometimes called for but also sometimes not," Carey said. "It's one thing for Rice students who are not affiliated with STRIVE to just hear something and … gossip, but when you're in a STRIVE position, and when you're a literal liaison and resource for someone in need… your words carry a lot more weight than any other student on campus. It's not their position to decide who's good and who's bad, their position is to just be a resource for people in need."
Karen Qi (Hanszen '20), a former STRIVE EC member, wrote a Facebook post in support of the opinion piece, directed towards survivors in STRIVE.
"From one survivor to another, I can't understand exactly how you feel, but I know what it's like to process trauma," Qi wrote. "I know what it's like to feel disappointed, angry, at the lack of justice we are afforded. However, this anger does not give us the right to act as vigilantes who take out our frustration on others. Experiencing sexual violence is a loss of control. You never deserved to lose your control, but you will not regain the control you already lost by using STRIVE to manage everyone else's lives."
Qi wrote that STRIVE members fighting to remove people from their positions and overindulging in the whisper network are surefire ways to burn out.
"Of course, both response and prevention are crucial, but there's a clear time tradeoff. If you spend all of your energy scrutinizing others' lives, you will have less time to educate and prevent future violence, both of which can help you feel like you are making a difference. You have the chance to open more nuanced conversations about sexual violence," Qi wrote.
Liaison experiences with STRIVE
Newbern said the STRIVE EC has never been anything but supportive in her experience, even taking over when a liaison feels unable to handle a case.
"Personally, I have felt overwhelmed by STRIVE responsibilities many times, but I feel that the op-ed is misrepresentative of the root of this issue," Newbern said. "Rather than an issue of abuse of power from a leadership standpoint, I believe that the prolific nature of sexual assault and harassment on this campus is the reason that liaisons are overworked."
Park said she thinks the STRIVE EC inarguably cares a lot about Rice and the student body, so they do whatever they can to protect others.
"However, a lot of the time, in the attempt to create a safe environment for some students, EC forgets STRIVE's role and oversteps beyond the appropriate exertion of their power," Park said. "I understand how it can be frustrating to have some information on others in the community and to want to investigate further or keep them out of leadership positions because of past problematic behavior, but EC and liaisons need to recognize their limits and leave investigation and punitive action up to [Student Judicial Programs] and Title IX."
Nova said they also experienced what they believed to be an overextension of the ECs power. Nova was sent an email initiating their removal from STRIVE based on complaints made to the EC about them, but was only given very vague details and said they felt that the EC was not willing to hear their side.
"There was no first warning, second warning, there was just no inclination [that this was happening] so I was totally blindsided by all of this," Nova said.
The EC said removal of a liaison follows a three step process in which the liaison is notified and offered an opportunity to respond to the alleged actions, and then the EC votes on removal and requires a two-thirds majority.
"Removal is an extreme measure which we pursue only if we believe further education, training and conversations could not resolve an issue or if a liaison's actions are egregious," the EC wrote. "We cannot comment on the specifics of any one removal, but removal is a process which we do not take lightly."
Nova said they believe the line between being liaison's bosses and their friends is blurry so STRIVE EC overextending their power happens more informally than formally.
"With something that your friend may not care about, because [the EC] is in this leadership role, they now are like, 'What are you doing?'" Nova said. "I think a lot of times they straddle that line really well of [asking], 'Are you sure you want to do that?' not as a friend but as a member of EC, and I don't think that's totally fair. I'm really happy [the op-ed] called out some stuff because there's been a disconnect there."
Pena said she was surprised by the opinion piece and said she has had an overall positive experience with STRIVE.
"I personally was not aware of any problems with EC and I had not really heard about other liaisons having problems with them," Pena said. "I do agree that too much emotional stress and problems fall on STRIVE liaisons, but I do not see this as a fault of EC, but rather the lack of resources that Rice provides for the SAFE office and STRIVE."
Nova said they hope nobody judges the organization based on their experience or other experiences mentioned.
"You can criticize the [Student Association], and it's just government, but for STRIVE when it's an organization based on a very controversial and sensitive topic, I think a lot more people will be very, very quick to judge," Nova said. "It's okay that we have hiccups, let us figure it out."
Ruth said although she does not agree with everything that has happened, she has immense respect for the EC.
"I genuinely really like being a liaison and the work that we have done and the presence that we have on campus," Ruth said. "And I think that what STRIVE does is really important, and I don't want to see that get ruined just because of maybe some bad judgement calls, which happen to everyone."
Newbern said as unpaid students participating daily in emotionally taxing labor, liaisons sometimes struggle with maintaining their own mental health. A previous Thresher article shared experiences of students in leadership positions who are underpaid and overworked.
"I feel that this problem calls for stronger support from administration and a more explicit commitment to interpersonal violence prevention on a larger scale at Rice," Newbern said.
Diversity of STRIVE and moving forward
The opinion piece mentioned addressing the lack of diversity of the STRIVE EC as one avenue for improvement within the organization. According to the STRIVE EC, this year they welcomed their most diverse cohort of liaisons.
"White feminism tends to dominate the field of interpersonal and sexual violence advocacy, and this is an issue that we are not only aware of but is also a top prioirty for us to address. This year … [we] are increasing training on diversity and intersectionality and plan to collaborate with diversity facilitators on campus. We hope to continue this progress in both liaison and EC groups moving forward," the EC wrote.
Newbern said diversity is definitely something the organization needs to improve on.
"Statistically, Black, Indigenous and Women of Color as well as members of the LGBTQ+ community are disproportionately impacted by sexual violence," Newbern said. "Moving forward, we must have a set of liaisons that is representative of the campus' needs at large … as diversity needs to be increased at Rice overall."
Grace Kneidel, a current liaison, said male participation in STRIVE is generally low.
"[This] sometimes makes me feel like people at Rice view sexual violence education as women's work. We did a strong push to nominate male liaisons this year and our team for 2021-2022 is thankfully looking slightly more balanced," Kneidel, a sophomore at Brown College, said.
Park said after publishing the article, she has had an outpouring of support from current and former liaisons.
"After [publication], so many community members, including alumni, reached out thanking me for writing the opinion and many people came forward and shared similar experiences to mine," Park said. "I am grateful to have been able to spark conversations surrounding the severity of STRIVE's problematic behaviors which was a topic that people were too scared to approach before."
The EC said they take all liaison critiques and concerns very seriously and are committed to working to continuously improving the organization.
"We are a relatively young organization with a huge task on campus, and we are constantly working to improve and support each other better," the EC wrote. "It is EC's first priority that liaisons feel supported in their role, and we are committed to doing everything within our power to guarantee this for current and future liaisons."
The EC said they are in a process of feedback collection from liaisons through anonymous forms, one-on-one communication and meeting with college teams, and will be discussing all suggestions with the SAFE Office and liaisons.
---
---
More from The Rice Thresher
NEWS 11/28/23 11:27pm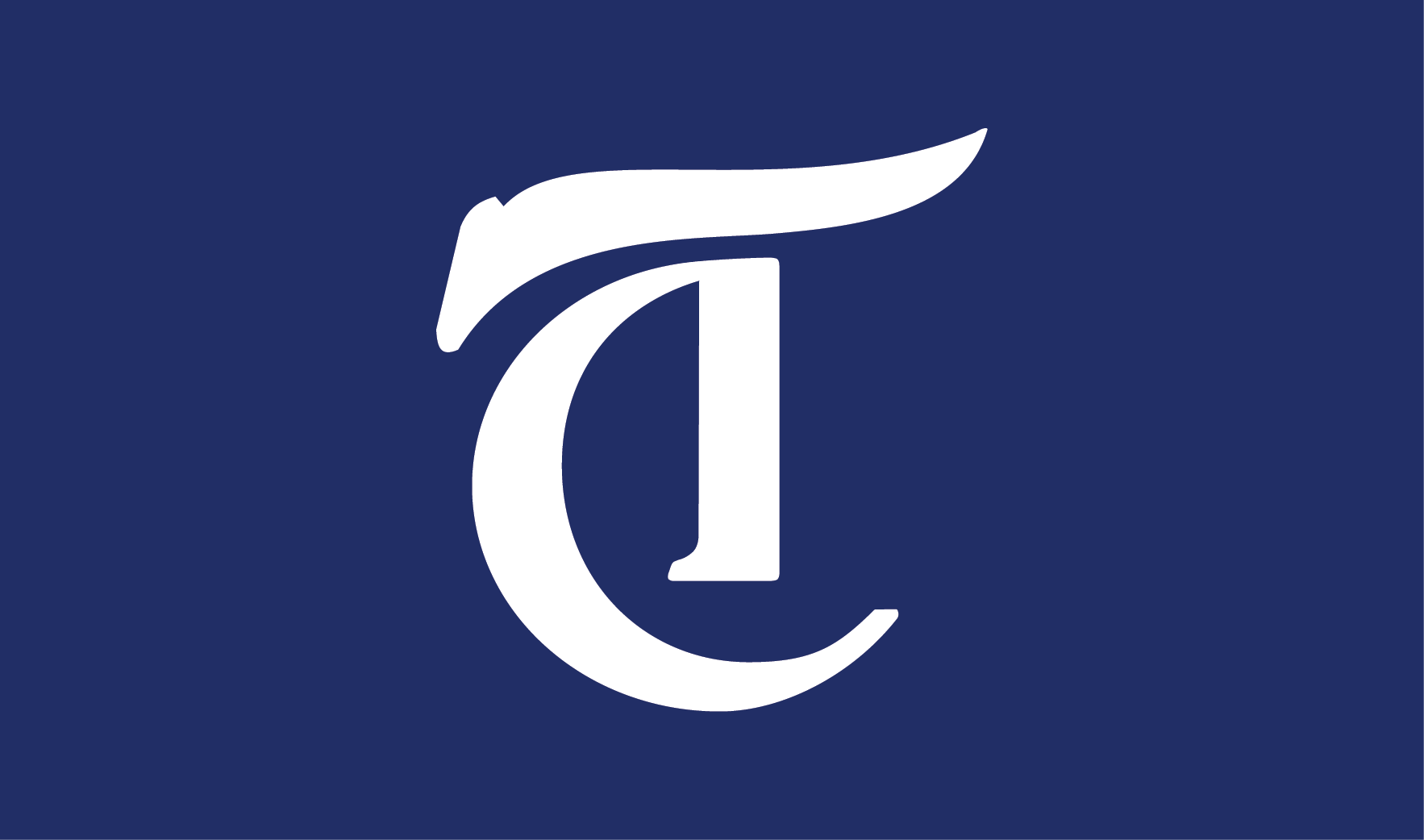 Bernard Banks will join Rice's Doerr Institute for New Leaders as director Jan. 1, 2024. He currently serves as the associate dean for leadership development and a professor at Northwestern University's Kellogg School of Management.
NEWS 11/28/23 11:27pm
Students Transforming Rice into a Violence-Free Environment, a student organization addressing sexual and domestic violence, is no longer active this semester. Ndidi Nwosu, who had been a STRIVE liaison for two years and reapplied last semester, said the organization has gone "radio silent."
NEWS 11/28/23 11:25pm
Rice has partnered with Tecnológico de Monterrey to offer concurrent doctoral degrees and dual master's programs alongside joint efforts in continuing and professional education. Additionally, the agreement allows Tecnológico de Monterrey undergraduates to engage in research at Rice, providing more opportunities for Rice students in research to collaborate with international peers.
---
Comments