'I didn't feel rushed': Students talk taking a gap year during a pandemic
Illustrated by Yifei Zhang
A gap semester was always part of the plan for Neil Chopra, the Lovett College sophomore said, but he had previously planned on taking it later in college. Then, the pandemic cast its long shadow over the fall semester, and Chopra decided it was the ideal time to take a break.
"When COVID happened, there was so much uncertainty around what was going to happen in the fall," Chopra said. "I didn't think it would be worth it to do this semester online if I didn't have to, and I had the ability to take a break."
Gap years and semesters are not a new concept for college students, but with the return to campus this fall characterized by restricted gathering sizes and a permanent distance of 6 feet between students and their friends, Chopra and others decided to forgo returning to Rice entirely in favor of something else. To gauge what that something else is, the Thresher spoke with three Rice students currently taking a gap semester or year.
---
---
Hikes and the history of murder
Chopra said he had always thought he might travel during his gap semester, however that was infeasible under the circumstances of the pandemic. Instead, Chopra is living at home in Pennington, New Jersey and pursuing various projects.
One of Chopra's endeavors requires still being enrolled in a Rice class — one credit hour for COLL 300: Pedagogy for Student Instructors. In the course, Chopra has spent the semester developing his own college class that will be submitted for approval to be taught. He said that he hopes to teach the course — which is about the psychology and history of murder — next semester with a friend.
Besides that, Chopra said he has been doing remote research for a structural biology lab, building his tutoring business and volunteering as an EMT locally.
"I want to be a doctor, and being able to continue that, it helped in my decision to become a physician just because they're so related," Chopra said. "I'm actually providing care to patients that need help. [It] certainly [is] not exactly what a doctor does, but working with doctors at the hospital and being in charge of patient care has taught me that I do want to do this for a career and doing this during a pandemic has helped me to stay motivated."
Outside of his volunteer work, Chopra has had the chance to reconnect with nature and his family by going on hikes, he said.
"After a few months of staying home [earlier in the pandemic], we go, 'Okay, let's go outside, let's go on some hikes and explore in nature,'" Chopra said. "So usually every other weekend we will go somewhere. It could be scenic. One time, we climbed up a mountain which was pretty intense, or it could be a casual hike."
Chopra said that his semester off has given him a chance to connect with his family more, and that he has been able to stay motivated in his various activities, which isn't what he has heard from many of his peers at Rice.
"I've really enjoyed [this semester]," Chopra said. "Some people are okay with online school, but the general consensus I've heard is that it's a completely different experience with motivation. On the contrary, I feel pretty motivated, and I feel like I'm really enjoying the things that I've been doing even with COVID being there."
Karl Marx and Dungeons and Dragons
Like Chopra, Annabelle Crowe had also already anticipated taking time off from school. The Sid Richardson College senior said that she had planned to take a gap year after graduation to apply for graduate school programs, but ended up deciding to take time off now after considering what the campus experience would be like.
"It was a really tough question for me after that July 1 email," Crowe said. "I thought that I had this list of options. I could go and stay on campus, I could stay off campus and I could go remote. Gap year was at the bottom of that list, because I just love Rice so much."
Eventually, Crowe said she decided to go remote after learning she would be unable to live with her friends. However, the more she thought about going remote and the impact it would have on her Rice experience, the more appealing a gap year became.
"I'm a [study of women, gender, and sexuality] major, and the small size of classes is what I love about Rice," Crowe said. "I was like, 'It's not gonna be what I want it to be, but it's my senior year.' It was less that I was excited to take a gap year and more that I didn't want to give up what I hoped my last year at Rice would be like, particularly because I had just spent a year abroad. I was just like, 'This can't be my last year.'"
With days no longer filled by classes and coursework, Crowe said she is using this newfound time to read theory such as "Capital" by Karl Marx for her senior thesis, which will examine caretaking masculinities in post-capitalist society.
"It's all very well to understand cultural theory on the level of taking a class on it and you did most of the reading. Like you did your best, but it was a few months. But if you can have a year?" Crowe said. "Like, I would have never read 1000 pages of 'Capital' if I had been going back to school this year."
Crowe has also been connecting with new friends through Dungeons and Dragons amid distancing measures, she said.
"I made friends with a couple of Rice [alumni] through one of my friends who are very into [Dungeons and Dragons]," Crowe said. "So we started a three-person campaign together, and we play every couple weeks. That has been getting me through. Like, 'Okay, I can read Marx today, and then I can work on my character playlist.' So I'm doing fun things and completely avoiding researching grad schools, but that is going to happen. I swear it will."
Besides forming new connections with Rice alumni, Crowe said she has also virtually maintained connections with friends still at Rice.
"I have a pretty extensive friend group from Sid. We have a really tight friend group that spans like four generations of Rice students, some of who I became friends with who had already graduated when I got there," Crowe said. "So I'm on a Discord with them, and I talk to them a lot. We have game nights every week and play Jackbox or Among Us."
Office life and student clubs
Crowe was not the only student wary about a senior year spent in a pandemic. Pilar Canavosio, a Hanszen College senior, also said that she was hesitant to come back to Rice to experience her senior year in the midst of the COVID-19 protocols on campus.
"Something that's really valuable to me about my college experience is the socialization and being able to be around people that I interact with," Canavosio said. "I meet new people all the time, and I feel like that's something [the current] kind of social atmosphere can't give."
On top of that, the struggles presented by virtual education last spring semester convinced Canavosio that she did not want to take online classes if she could avoid it, she said.
Taking a year off has given Canavosio the chance to reflect more on her post-graduation plans, she said, and she has been able to continue working her summer internship. She is currently working at a commodity trading firm doing data visualization and financial analysis, which has given a more collaborative environment than she experienced at Rice before.
"I think I struggled a bit [last semester] with my role as a student and not feeling super motivated," Canavosio said. "I feel like I'm able to work with other people more in my internship rather than it being very individual like my academics were."
The connections Canavosio has made with her co-workers and the lessons she has learned about the business world have been incredibly valuable, she said. The timing of this experience has also been valuable to figuring out what she wants to do after graduating from Rice, Canavosio said.
"I'm kind of in limbo. This is a cool thing for me to do right now, but after this I'm gonna finish my studies and then I can choose whatever I want after — whether I want to stay with this company doing this kind of work or do something else," Canavosio said. "I feel very liberated right now. I don't feel tied anywhere, which I really enjoy."
Living in an apartment in Houston has allowed Canavosio to also stay connected to friends who are on campus, she said, even though the scheduling can be difficult. And although she's not an active student at Rice, Canavosio said that she has stayed involved with the organizations on campus that she is usually a part of, such as ASTR* Magazine.
"I don't think I have ever felt as connected to my friends that I made through my classes," Canavosio said. "But a lot of my closest friends from Rice I don't really connect with through being a student. I think some of my friendships are even healthier now than they've been at some points at Rice."
One reason Canavosio has been able to enjoy her gap year so much, she said, is because she doesn't feel like she's in a rush to get anywhere in life right now.
"I didn't feel rushed to finish college," Canavosio said. "I know a lot of my friends who I talked to about it at the time who are also seniors, their thought process was just, 'I wanna finish school. I just wanna graduate and move on from school.' I very much didn't feel rushed to move onto the next phase of my life."
---
---
More from The Rice Thresher
FEATURES 11/18/20 12:41am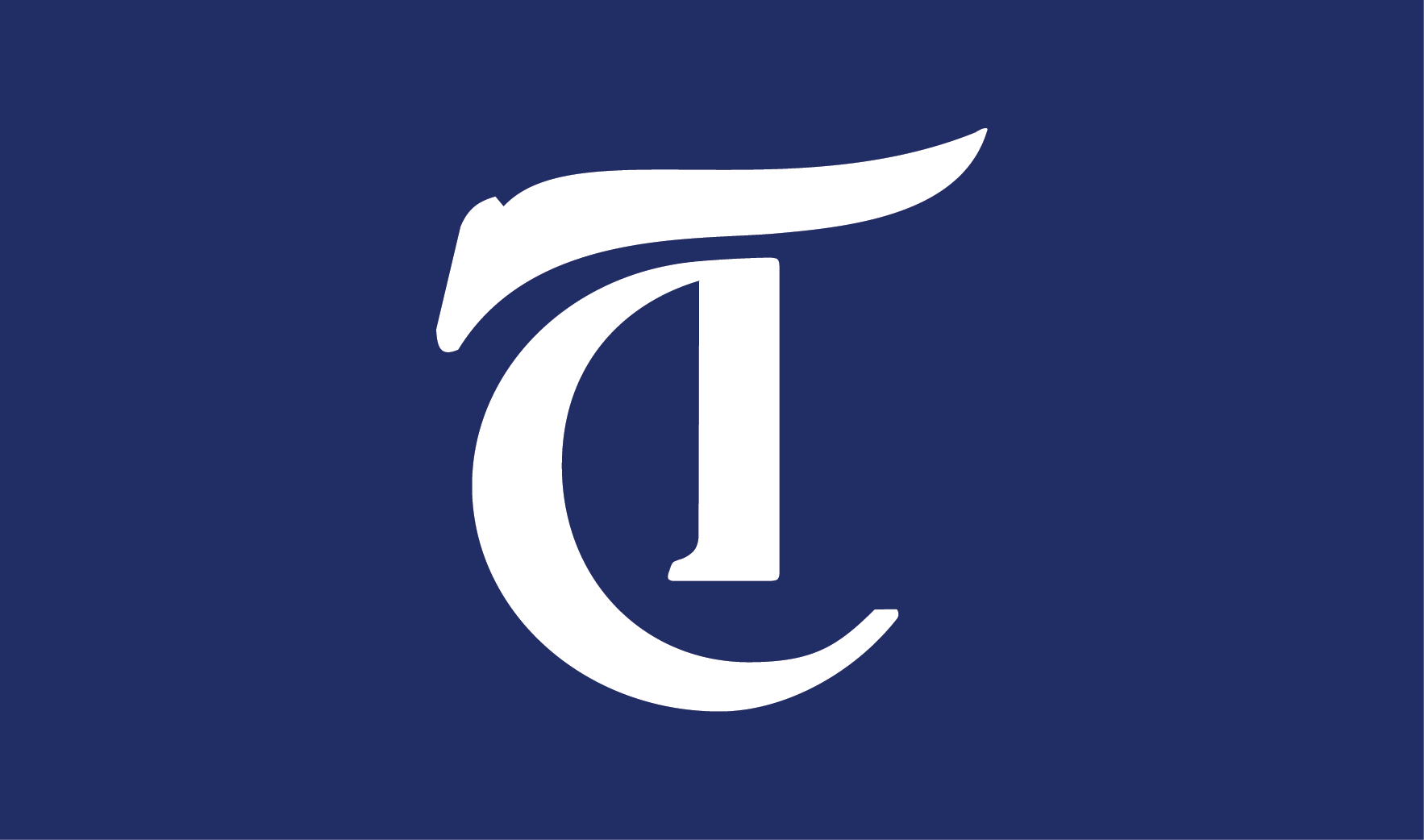 FEATURES 11/18/20 12:04am
Lighthearted chatter used to drift from booths filled with lush, leafy greens and fresh baked bread offered by local vendors at the Rice University Farmers Market. But what was once a mainstay on campus faced a screeching halt when COVID-19 cases started to appear in Houston. Now, the only visible remnant of the market is a street sign pointing out where the market once was.
NEWS 11/17/20 11:57pm
Shannon Walker, Baker College '87, MS '92, Ph.D. '93 is one of the four astronauts on NASA's SpaceX Crew-1 mission to the International Space Station. The Crew Dragon spacecraft launched on Sunday evening and arrived on Monday night at the ISS, where the crew will spend the next six months, according to NASA. This is Walker's second space flight to the ISS.
---
Comments