Two groups, Rice For Biden and Rice Against Biden, head into November with different priorities
The Instagram pages for Rice for Biden and Rice against Biden.
Early last month, three Rice students launched Rice for Biden, a group supporting Democratic candidate Joe Biden's campaign for president.
The group, which is an official chapter of the Biden campaign, was created by Harry Golen, Alex Vela and Jackson Jeffcoat. According to Golen, a sophomore at Jones College, one of the organization's posts on Facebook reached over 4,300 people within the first week, including Rice students, alumni and staff members.
"[Our] first Facebook post… was really widely shared, which we thought was a huge success, and we were really happy with the outreach that we got out of that," Golen said.
---
---
Not all responses were supportive, however. A few hours after Rice for Biden launched its social media pages, another page appeared on Instagram: Rice Against Biden (@riceagainstbiden). Its goal, according to Jones College senior Jefferson Ren, who created the account, is to broaden the conversation on campus.
"Supporting the lesser of two evils doesn't absolve you from supporting evil," reads a post on the Rice Against Biden Instagram page. The caption of another post says "@riceforbiden thinks a Biden president is 'putting a progressive in the White House.' As Biden would say, 'that's a bunch of malarkey.'"
Ren said he started the Rice Against Biden page after talking to Rice students who felt that their viewpoint, of looking at the presidential election as more complicated than a choice between two candidates, was legitimate but not represented at Rice.
"When one of my friends told me that Rice for Biden exists … I was like, if this is a voice on campus, there should also be a voice to broaden the conversation," Ren said. "We're saying that a lot of people don't like Biden, and they don't like Trump … I think a lot of us know that whoever we cast our ballot for, they're probably not going to win Texas, but that's not the point, the point is not like, we really want a third party to win."
Golen said the Rice Against Biden Instagram page is a reasonable opposition to Rice for Biden, and the page has brought up some concerns that Rice for Biden hopes to discuss over the next few months. However, they disagree with the overall strategy adopted by Rice Against Biden.
"We [Rice for Biden] think that pushing for progressive causes and progressive policies can be done in a way that doesn't hurt the cause as a whole. The reality is that Joe Biden or Donald Trump is going to be president [next] January, and the single best thing for any of these causes that they're talking about is that Joe Biden is [the] president," Golen said.
Rice for Biden had its first virtual meeting on June 15. During the meeting, Golen, Vela and Jeffcoat talked about the goals of their new organization. According to Vela, Rice for Biden wants its members to understand Joe Biden's policy proposals. Members will soon be provided with a guide on how to volunteer effectively, and will text and phone bank in the fall.
"Everyone's voice in this campaign is going to matter," Vela, a Lovett College senior, said at the organization's first meeting, which took place over Zoom.
The meeting ended with a Kahoot game, which featured questions such as "How much money would Joe Biden invest into fighting global warming as president?" "How many days has Donald Trump spent golfing during his term? and "What is the greatest number of tweets Donald Trump has sent in one day?"
Golen said that it is important to look at the bigger picture and recognize that while students on Rice's campus are fighting for the right issues, Biden is still the candidate that "can help the whole country the most."
"We recognize that Joe Biden would not be elected at Rice, but he's not running for president of Rice, he's running for president of the United States," Golen said. "And so I think we need to keep an eye on the fact that Rice is not representative of the country in so many ways."
Golen said that he supported a lot of candidates in the primary, and Joe Biden was not his first-choice candidate. But he said that he has a lot of respect for Biden as a candidate, especially because of his policies and proposals.
"I think Joe Biden would be the most progressive president this country has ever had –– and it wouldn't even be close," Golen said. "It's really important that we keep everything in context. As a guy with a long political career, he's made mistakes, and he's supported some things that have really damaged our country. But the first one to admit that would be Joe Biden, and I think that's important to recognize, especially when you're talking about someone like Donald Trump, who has never admitted a single mistake he's ever made, who's never gone back on anything.
Rice Against Biden founder Ren said that a lot of people think that the only purpose of voting is to get someone in power, but he believes it can also be "a declaration of values" or a "signal to the parties that they're not doing enough."
"To focus primarily on who the third party candidate is obscures the bigger picture, which is we need to broaden the conversation about what a vote for Biden really entails, and what the deeper issues in our country [are]," Ren said. "I think it is worthwhile to let people decide for themselves, right? So if you lay out more facts for a political candidate and someone changes their mind, it's not your fault that they changed their mind … people are free to look at [these] viewpoints and change their minds accordingly."
Within the first few days, posts on the Rice Against Biden Instagram page were flooded with comments from Rice students. Jasmine Lee, a junior at Brown College, expressed her frustration with some of Rice Against Biden's goals in their comment section.
"[Rice Against Biden] provides a dangerous message," Lee said. "Our election this year is the most important election we have coming up, and could very much decide the future of not only our country, but kind of the world … It's of the utmost importance that [Trump] does not get another four years in office, because if that happens, then all these things we're fighting for right now have potentially no way of ever passing or getting any better."
Lee said that while Rice Against Biden is bringing attention to Biden being a "problematic candidate," an assessment she agrees with, it is still important to get as much voter turnout as possible for Biden.
"But right now, that's not our issue, because the reality is we only have those two options. The options that we're given are Biden or Trump, no matter what this page says," Lee said.
Lee said that she had a one-on-one conversation with Ren over Instagram direct messages, which allowed them to take a break from the comment section, where people were getting passionate and in some cases aggressive about the issues at hand.
"[Ren] said they were planning on endorsing a third party candidate in the future — there hasn't even been a third party candidate introduced … there's no time for any other person to have even a slight chance of even making themselves well-known for the entire U.S. to vote for them," Lee said. "[You] might as well be writing in any name on your ballot, if that's the way you want your vote to go."
Neither group is affiliated with Rice Young Democrats or Rice University College Republicans. According to Alissa Kono, the president of Rice Young Democrats, the club is currently focusing on the July primary runoff elections in Harris County and has not made a decision about making an endorsement in the presidential race.
"With regards to my opinion on Biden, I'm personally very critical because of past allegations of sexual assault and harrassment as well as his contributions to mass incarceration and 'tough on crime' policies," Kono said. "I hope that progressive Rice students, at the very least, feel comfortable enough to have conversations over these important issues and that their main reason for voting in the fall is more complex and informed than 'I don't want Trump.'"
Kono said that she thinks both the pages are creating more open conversation on campus which can help students with their voting decisions come November.
"I think that the friction between Rice for Biden and Rice Against Biden is producing a necessary conversation that should happen for every presidential candidate that meaningfully analyzes their past policies and actions," Kono said.
Thomas Keller, the interim chairman of Rice University College Republicans, said the club will definitely be engaging with the Rice community for this year's elections. However, the club leadership decided not to take an official stance on candidate endorsement until club elections –– which were delayed due to the coronavirus pandemic –– are held in the fall.
"We pride ourselves on the intellectual diversity of our members," Keller said. "We have a large variety of political beliefs, and I would never presume to speak for all of them in regards to their choice of candidates without discussing with the club."
Julian Braxton, a member of Rice University College Republicans, said that he believes that both candidates –– Trump and Biden –– have their issues, but the decision should be based on the candidate's policies.
"I'd say taking a look at each one of them, I'd say the selection sort of puts us in a tragedy zone," Braxton, a junior at Duncan College, said. "I think when you come to an election like this, it's always going to be the lesser of two evils."
Apart from Biden's policies, Braxton drew attention to Biden's communication, pointing out a time when he said "if you have a problem figuring out if you're for me or Trump, then you ain't Black," as an example.
"I had a big problem with that, because I'm Black," Braxton said. "It's kind of become clear to me that he [Biden] struggles a lot when he's trying to communicate, and it just doesn't seem like he's there to be president, and seeing that is kinda concerning."
Braxton said that while the candidates' policies about the economy are important, abortion is the the most important issue to him.
"I am very much pro-life, and I believe that President Trump's been one of the most pro-life presidents we've had. I think he'll keep fighting for the unborn, and that's very important to me."
While Ren believes that students are having conversations about issues such as abortion access, LGBTQ+ rights and the environment, he hopes to use the Rice Against Biden account to open conversations about problems in the United States that he believes both parties avoid talking about.
"I think it is easy to avoid understanding the Biden administration's picks for foreign policy roles and what that will entail, or what Biden's specific record has been on the crime bill," Ren said. "These are things that people should know."
Ren said that it's worthwhile to have a page such as Rice Against Biden on campus to explore issues that would not be discussed otherwise.
"I think what's often lost is ... if [Biden supporters] don't speak up, someone else will, but if this page doesn't speak up, it is unlikely that someone will," Ren said.
---
---
More from The Rice Thresher
FEATURES 11/17/21 12:07am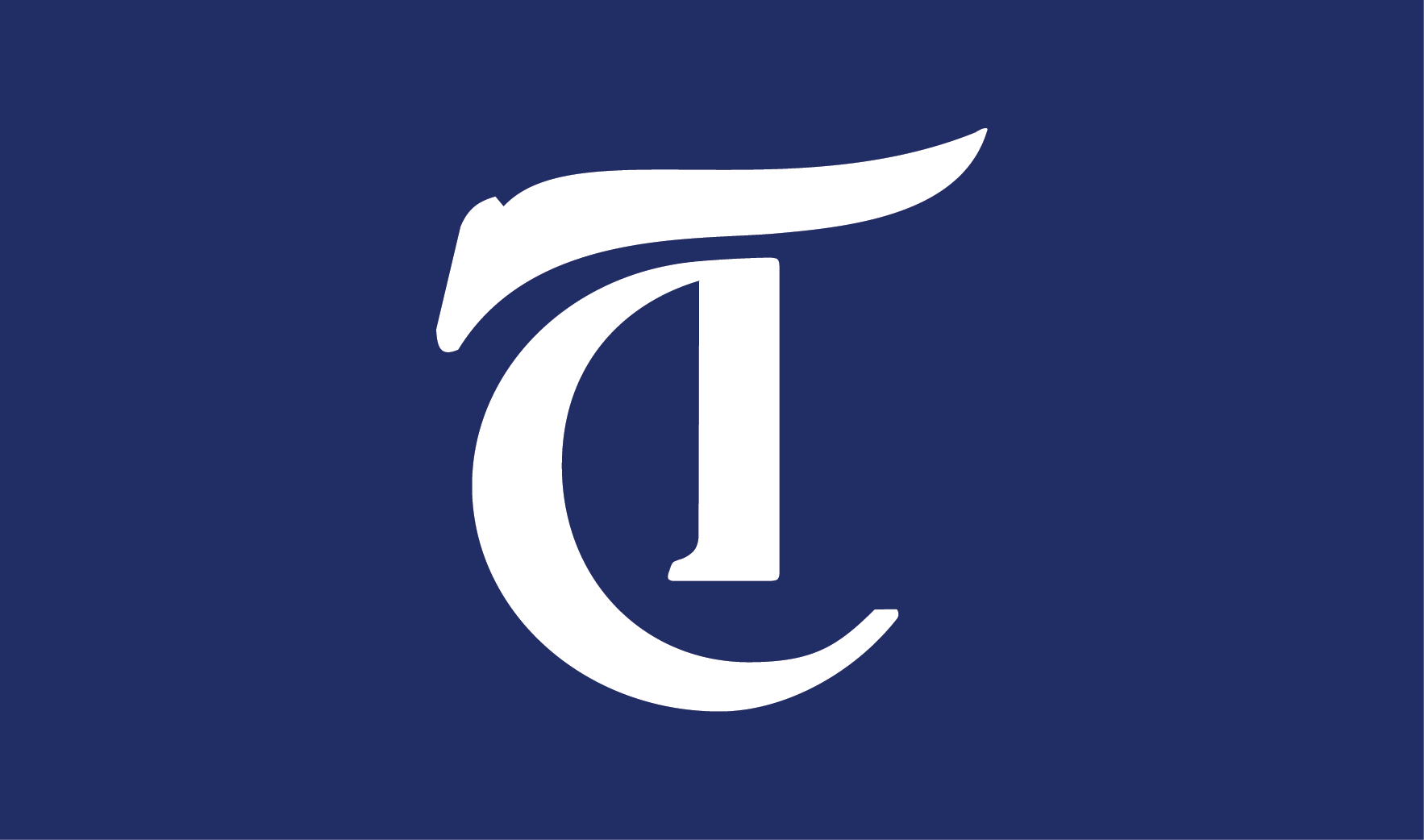 FEATURES 11/16/21 11:22pm
FEATURES 11/16/21 11:20pm
At Rice, Ryan Emelle has found community in different places. Her residential college is one of them: according to Emelle, the residential college system provides a loving and supportive community. When she was applying to college, Rice's residential college system stood out, she said.
---
Comments