Overcoming Failure and Imposter Syndrome: A Conversation with Matthew Hayes
Courtesy Matthew Hayes
This is the first of a series that covers Rice professors and alumni and their paths to success. These are the unheard stories behind the successes that we see: the failure, disappointment and mishaps along the way. We start by talking to Matthew Hayes, professor of political science at Rice. In the Political Science department, he is one of the youngest faculty members and the only black faculty.
Imposter Syndrome
As a freshman at the University of Chicago, Matthew Hayes was feeling out of place. He had just moved from his small hometown of Lincoln, Nebraska where he attended what he called a "not so great" public school. All of a sudden, he found himself at one of the most rigorous universities in the country where all of his peers seemed to come from top preparatory schools that taught them how to thrive in the hyper-intellectual environment.
---
---
"I was intimidated and I had imposter syndrome," Hayes said. "I felt like, 'Wow, all these other people are so incredibly smart and well prepared. How am I ever going to catch up?'"
Hayes said it was not easy to overcome imposter syndrome, especially as a person of color.
"I remember when I was an undergraduate at University of Chicago, I worked at the library," he said. "One of my co-workers was like, 'Oh yeah, you just got in because of affirmative action right?,' which was not the case. I was a National Merit Scholar. I had a full ride to the University of Chicago. I was not in because I was black or biracial, but that tells you what other people are going to think, right? It's very clear, as a person of color, that other people think that you're there not because you deserve it. It's very easy to internalize that."
During his freshman year, Hayes also had to come to terms with not being a chemistry major, which was a field he had wanted to study since high school.
"I did well in the labs, which [were] a part of chemistry that I loved, but I realized that I had no interest in doing research in chemistry," Hayes said. "The rest of my friends who were chem majors were like, 'Oh, I'm really excited about inorganic molecules.' And I was like, 'Hmmm, I … don't care.' And so, there in my first quarter of college, I realized that my plan was not going to work."
He found himself walking around the University of Chicago bookstore when he stumbled upon the book Stealth Democracy by John R. Hibbing and Elizabeth Theiss-Moore. Hayes said the book opened him to a host of questions that he wanted to answer and motivated him to study political science.
"Think about what you want to know," he said. "Think about what sorts of questions get you out of bed in the morning. Suffice it to say, studying organic and inorganic molecules was not good enough to get me out of bed into the lecture hall at 8:30 in the morning for chemistry class. But am I happy to get out of bed and go teach political science at nine in the morning? Absolutely."
He said that answering interesting questions has been the driving force of his work.
"I have so many questions that I would like to know the answer to that I just don't have the time to research, so I have six working papers that I'm not giving enough time to," Hayes said.
While he had found his passion in political science as an undergraduate, Hayes continued to struggle with imposter syndrome. According to Hayes, his hesitancy to speak up in class led him to "not be an A student" in his black politics class during his sophomore year. Now, as a black politics scholar and assistant professor at Rice, he finds his past "failure" as an undergraduate amusing.
"Joke's on them," he said with a chuckle. "I am confident that if I were to take that class again, I would do well. But at the time, I wasn't prepared."
Though Hayes said he had great colleagues and friends who supported him and helped him to eventually get over his imposter syndrome, he said it still lingered for a long time even after his undergraduate experience. On his first day as a professor at Indiana University, Bloomington, he again felt out of place.
"I walked into my office, sat down, unboxed my laptop and I had a moment," Hayes said. "I sat there for five minutes. I'm a professor now — what does that mean? What do I do? I'm in the office. It's 8 a.m. What do I do? That lasted for a long time. It's hard to deal with. It's very stressful."
Hayes said that he lost a lot of sleep over the process of getting tenure.
"I worried about, am I on the right track? Am I doing the right things?" Hayes said. "Over time, I came to realize that other people don't have it more figured out than you do. My approach was [to] pretend to be a professor and if they don't fire you, just keep pretending and eventually it'll all work out."
Hayes said that through time and experience, he started to build confidence.
"You realize through just doing it, you will learn what you're supposed to be doing," he said. "No one has this insider knowledge of what that's supposed to look like. You just have to figure it out by doing it. So now, I don't feel imposter syndrome because I know that I've worked hard to get where I am and I've been very fortunate."
Learning From Failure
Part of Hayes' hard work was learning from his own failures. He said that he failed his prospectus defense in graduate school when pursuing his doctorate in political science at the University of Illinois, Urbana-Champaign. Though Hayes thought he was prepared at the time, his defense in front of a four-person review committee quickly fell apart. He had sent the wrong version of the defense to his advisor. He couldn't answer the questions being asked of him. He hadn't thought through his research questions enough. Finally, he was sent out of the room.
"So I was standing up in the hallway for what felt like an eternity," he said. "It was probably 15 minutes. Other grad students were passing by saying, 'Oh, I'm sure it's fine.' I knew, 'No, this is not fine.'"
Sure enough, the committee didn't approve his prospectus defense. Hayes said they asked him to revise his prospectus in the next week. After spending 12-14 hours a day revising his original proposal, the review committee approved his prospectus. Shortly after, one of the committee members put him in contact with Indiana University, where he was later hired as a professor.
"I would not have gotten that opportunity had I not fallen on my face at that defense," he said. "It felt awful at the time. You're sitting there. You feel like you want to cry. You're sweating bullets."
According to Hayes, that feedback is what helped him successfully complete his dissertation and find a job.
"I've published the main piece of that dissertation in a journal so it worked out, but it was a very humbling experience that helped me develop as a scholar," Hayes said. "I don't think anyone should follow in those footsteps. Try not to fail your own prospectus defense, but you can learn from your own failures."
Advice
Hayes said one of the hardest things about being extremely motivated is having work-life balance, a struggle that he feels many Rice students can relate to.
"The reality is, particularly as an academic, there [are] an infinite number of articles you could write [and] an infinite number of research questions you could ask," Hayes said. "If you try to do all of them, you won't leave any space in your life to do anything else. What you need to learn to do is carve out time when you're not working."
Hayes said that there is no secret solution to achieving work-life balance: it's about letting go of the guilt when you're not working.
"The hardest part is that if you are hardworking and self-motivated, [there is] the guilt of not working," Hayes said. "You just need to let that go. Other than therapy, I don't know that there is a magic bullet for getting there. But it is possible and important."
He said students should recognize that there are other factors than your career that lead to a happy life.
"I love being a professor — this is my dream job, [but] I could be happy doing other things," he said. "[I wouldn't] be happy losing all the other parts of my life other than my career."
Hayes said over the years, he's learned to truly enjoy his free time away from work.
"There are weeks that I need to work 80 hours. But that also means that when I'm in Croatia sitting on the beach, I should be in Croatia sitting on the beach, not worrying about that article I could be working on," Hayes said. "It's about being really diligent with protecting your time, forcing yourself to take that time. Once you get in the habit of doing that, it gets much easier."
When asked what he thinks Rice students stress too much about, Hayes said very simply "grades."
He said during his undergraduate orientation at the University of Chicago, they had an "Aims of Education" address. Hayes said the speaker told his class that the students were at the school for more than just grades.
"[He said] grades don't matter anymore. You're at the University of Chicago. The university has a vested interest in making sure you graduate and get a job."
Hayes said the same goes for Rice students.
"Your grades here at Rice don't matter that much," he said. "The reality is I've got brilliant students who've got As and brilliant students who've got Bs. I'm happy to support both. I think the more you stress about your GPA, particularly late in your academic career, I just don't see how that's constructive."
He said there are few exceptions.
"If you're pre-med or pre-law, that probably matters on the margins," he said. "Outside of that … in law school, your GPA matters and your LSAT matters and how you do your first semester. After that, it doesn't really matter."
In terms of advice he has appreciated and advice he regrets taking, Hayes said that he's had to decide for himself whether the advice from his mentors was right for him.
"[My doctoral advisor] told us if you're not working 80 hours a week, it's probably going to be hard for you to do this job and I took that seriously," Hayes said.
He said he worked 80 hours or more per week when he got his first academic job.
"I think there are people for whom their career gives them enough life fulfillment that that's what they want to do," Hayes said. "Political science is both their job and their hobby. For those people, that's great, but that's not me, so I regret trying to do that. Could I have advanced my career more if I had continued doing that? Maybe. Is that worth it to me? No."
Hayes said another piece of advice he regrets taking is when a faculty member advised him to shave his beard before interviewing for a job at Indiana University.
As for useful advice, Hayes said that intellectual fit matters when choosing a graduate school.
"I had a great experience at Illinois because there was a number of faculty members that I knew I would have a really rich intellectual relationship with," Hayes said. "It was not the highest rank[ed] graduate school that I applied to, but it was the one that was by far the best fit and that made my life so much better."
When preparing for the future, Hayes said students should remember that they have the freedom and time to carve out a different path for themselves.
"Don't be afraid to make mistakes," he said. "I know it may seem like you're choosing the rest of your life right now, but you're not. You're choosing the next few years. You can change course."
He said students should take chances to find a career path that really fits them.
"I think that the best thing students can do is think about what their priorities are, what their interests are and find something that's a good fit," Hayes said. "If you don't know the answer to that, don't be afraid to try something new. Coming out of Rice, most Rice grads are going to be just fine. If you think that this internship sounds interesting and you want to give it a shot, absolutely go do it."
---
---
More from The Rice Thresher
FEATURES 10/20/20 10:19pm
Filled with exotic plants, mouth-watering vegetables and natural ecosystems, the Houston Botanic Garden, which opened to the public last month after years of construction, is dedicated to cultivating, preserving and displaying a diverse collection of plants from around the world and from the local environment. Less than 15 minutes from Rice University by car, the botanical garden is the city's first. And at the helm of the project is Claudia Gee Vassar, president and general counsel of the Houston Botanic Garden — and a Rice University class of 1999 alumna.
FEATURES 10/20/20 9:11pm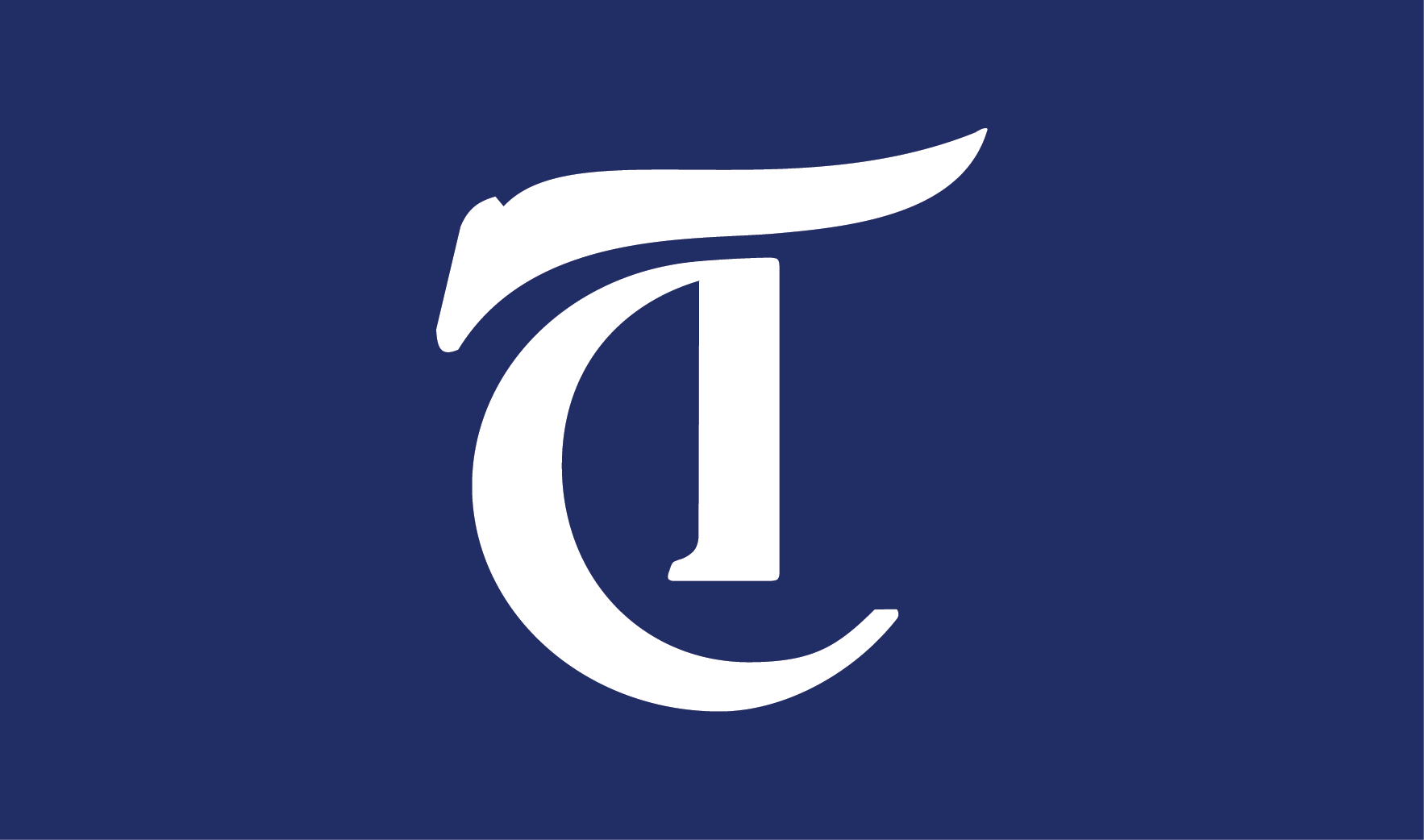 ---
Comments