What's hip right now
The Middle Finger 12-inch
In a phrase: Long-lost music from J Dilla
Where to find it: Virtually nowhere since there are only 1,000 copies
---
---
J Dilla's posthumous record, which has already sold out since its release on Thursday, has an epic backstory. If you haven't heard about J Dilla, the foundational music producer who passed in 2006, there's a good chance that your favorite music artists have. In fact, the renowned hip-hop instrumentalist may be one of the only people that Kanye respects besides himself. In many ways, "The Middle Finger" is a miracle. The two songs on the record were the only salvageable music off of a scratched up CD, found by chance. Even if you can't get your hands on the actual 12-inch vinyl, it's a testament to J Dilla's long-standing impact on the music scene, and anything with his fingerprints is worth a listen.
Uber Flat Fare
In a phrase: $7.13 fare inside Houston's inner loop
Where to find it: Inside the inner loop
Now you actually can Uber everywhere within the Houston inner loop for $7.13 or less. The flat fare means that you have access to every cool event recommended on "What's Hip." But, be warned, your midnight Amy's craving may not be satisfied, as the flat fare is from 6 a.m. to 8 p.m. on weekdays. If you're concerned about your Uber driver getting short-changed, don't worry — the company will cover the difference between the actual fare and the flat rate drivers receive. The only question is, will you explore far enough out of your comfort zone that the flat fare is worth it? Whether you're going to the Menil, the Galleria or Campesino Coffee Shop, the inner loop is your oyster.
In The Heights
In a phrase: Musical by Lin-Manuel Miranda
Where to find it: 800 Bagby Street; not the Heights neighborhood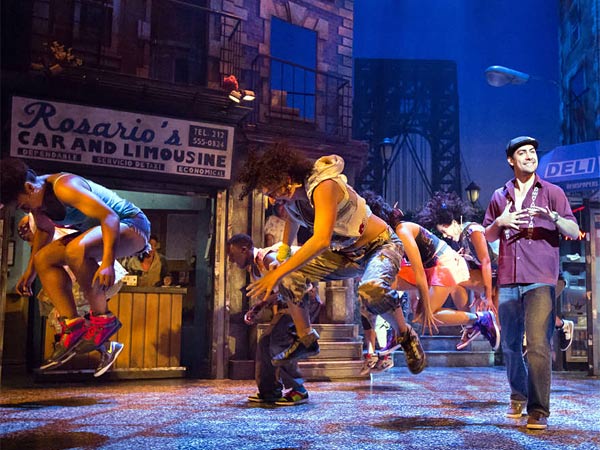 "Hamilton: An American Musical" swept the United States with head-bobbing historical pride and has given an older generation an appreciation for hip-hop. Its success is unavoidable — it seems you can't go anywhere without hearing someone softly singing "My Shot" or "Satisfied." If you enjoy Hamilton or having a sense of superiority over your peers, Miranda's first musical is for you. "In The Heights" is a hipster's wet dream, the Broadway equivalent of saying "the new album's OK, but I'm really into their older stuff." Originally written while Miranda was still studying theater at Wesleyan University, "In The Heights" focuses on a Latin-American neighborhood of New York City and features an ensemble cast. The show has been nominated for 13 Tonys, a Grammy and a Pulitzer — not too shabby for a first musical. The production is put on by the Houston Theatre Under The Stars, named for the venue's open roof. Tickets ain't cheap, starting at $40 for the gallery section, but the quality is well worth it. Performances run every day through Sept. 25.
Processing
In a phrase: Computer programming language designed for art
Where to fnd it: processing.org
Fifteen years ago, computer scientists Casey Reas and Benjamin Fry set out to create a new programming language curated for visual artists to help make coding and computers more accessible. The project since ballooned into an electronic art movement welcoming all into its fold. Processing is based on Java and its container application can run on Windows, Mac and Linux systems. It contains an integrated development environment, which offers programmers a way to organize different codes (categorized as "sketches") and see what their coding is doing in real time with a visual window. Entirely open-source and free to download, the application is accompanied by a myriad of tutorials, example project snippets and forums to help you create what you're envisioning in your head. The program is extremely flexible and easy to integrate with other artistic projects, such as creating reactive visuals to accompany your next progressive psytrance set in the Lovett College basement. It's a great tool for those interested in learning basic computer science or for experienced coders with a knack for aesthetics.
---
---
More from The Rice Thresher
A&E 4/21/20 3:40pm
Just as Rice students have found new ways to cope amid the general chaos, our professors have found themselves in the same unprecedented moment in history finding ways to muscle through their daily tasks: conducting research, teaching courses and attending to any children in need of attention.
A&E 4/21/20 3:29pm
I can't drive to see my friends. I watched "The Perks of Being a Wallflower" earlier this week. I am living in the same house as my mother. My entire life feels like a bad rerun of my junior high years right now, so imagine my excitement when I discovered a more positive relic of my past: the return of indie garage rock outfit The Strokes after a seven year hiatus. "The New Abnormal" and its callbacks to early 2000s garage rock sound like they belong on a cassette mixtape while still managing to seem fresh. The album will delight listeners, even if they are coping with the pandemic marginally better than myself.
A&E 4/21/20 3:22pm
I went to my first concert in college, first semester freshman year in September 2016. My high school friend Eric Shi came with me to see James Blake downtown at the House of Blues. There, under lights filled with haze and concertgoers way older than us, we listened to Moses Sumney over the chatter of the crowd. Eventually, the lights dimmed, and Blake took the stage. When the bass hit on "Limit to Your Love," I knew I was hooked for a lifetime.
---
Comments