Spring Semester College Course Preview
While student-taught courses now seem like an integral part of Rice's identity, they are a relatively recent addition to the university. The program began at Wiess College in the spring of 2007 with three initial offerings: Mathematics of Aesthetics, The History of Jazz, and Zombies in Fiction and Film. The courses were only open to Wiess students, but the forerunners of this movement were optimistic that the idea would spread. It has.
Next spring, Rice's various residential colleges will offer 60 courses ranging from Lucid Dreaming Techniques to Economics in the News. These classes are the result of motivated students who both possess interests that exceed the standard registrar offerings and have a desire to share their knowledge with the Rice community. While student-sponsored visitors teach a few college courses, the majority are still taught by Rice undergraduate students.
---
---
The most recent development in Rice's tradition of student-taught courses is next semester's course COLL 300: Pedagogy for Student Instructors. This course will be a requirement for all students planning on teaching a course in the fall of 2013. Here is a brief spotlight on some of the classes that students will have access to next semester.
COLL 102: American Sign Language and Deaf Culture
Like all language courses taught at Rice, this Martel College course aims to provide students with not only an understanding of syntax and grammar in American Sign Language, but also a chance for students to appreciate deaf culture and history. Taught by Martel College senior Anna Meriano, this course promises a lively, if silent, immersion into unvoiced communication.
COLL 103: We Didn't Start the Fire: U.S. History 1949-1989
Do not ask Martel seniors Britney Ghee and Michelle Synhorst to talk about something from The Stranger. They strictly discuss '80s Joel. This college course will analyze American history, politics and popular culture from 1949 to 1989 using the 118 topics mentioned in the five-minute "We Didn't Start the Fire" song as the syllabus.
"We are basically going to go through everything in the song with interactive lectures, including showing movie clips and listening to music," Synhorst said. "It'll be epic."
Maybe you have no interest in American history but you secretly have a desire to be that one person who knows every lyric to this standard come Sid '80s next year. Regardless, be prepared to create another few verses to the song to cover the last 24 years since the song's release for the course final.
COLL 111: Wearing Identity
"Wearing Identity" will draw links between sub- and counterculture movements and the fashions that distinguish them in popular perception. It will provide necessary foundational knowledge on the topics of fashion and design and will trace the impact of various themes such as globalization and gender.
"[The] course is designed to give a little more insight into the alternative fashions that people see but don't really understand," Wiess College senior and instructor Bayli Berry said.
Berry hopes to use this course to dispel myths surrounding alternative fashions and to provide a deeper understanding of the relationship between a group's fashion and its identity.
COLL 119: Visual Beauty in Mathematics
One of the first student-taught courses at Rice, Mathematics of Aesthetics, sought to dissolve visual beauty into an underlying rigorous mathematical structure. Although different, the class carries on this same tradition of inspiring awe in the field of mathematics. The course will analyze how mathematical concepts have an inherent visual beauty and how these aesthetics can aid in a stronger understanding and appreciation of mathematics.
"All too often, students grow up learning mathematics as a complicated set of prescribed rules to be applied indiscriminately: Such uninspired pedagogy serves only to obfuscate the spirit of discovery and awe from which great mathematics transpires," the course syllabus states.
Will Rice College senior and course instructor Hrothgar saidthat the course has no formal prerequisites but that a strong background in algebra and calculus is highly recommended.
COLL 121: Musical Migrations
This survey of various music traditions will explore the interrelated nature of genres across the world. The class will use a historical perspective to explain the development and evolution of certain genres and also how various genres continually influence each other in the modern world. The course also aims to draw links between ostensibly disparate music styles. The course will not be music-theory-based and requires no previous understanding. Under the instruction of Jones College sophomore Max Katner, "Musical Migrations" will search the Putumayo planet and connect the world's great sounds.
COLL 133: Modular Origami
Generally, modular origami is an art form that uses related multiple pieces of single-paper origami - the modules - in order to create more complicated and multifaceted origami pieces. Brown College senior Frasier Liljestrand will guide students in the process of creating their own works of modular origami and will also use the course to explain principles of design and geometry. Additionally, the course will facilitate a deeper understanding of the art by exploring its history.
COLL 186: Introduction to Brewing
"Stand, cheer, drink more beer!" Brown senior Archibald Hampton's college course will provide students with the necessary knowledge and hands-on experience to enter the world of home brewing. In addition to actually producing the fermented beverage, students will learn about the basic chemical processes, the history and culture of beer, and the various types of beers that exist. The course is limited to students who will be at least 21 years of age by the first day of class.
COLL 190: How to be Happy
Duncan College sophomore Zelia Rosenzweig will be introducing Rice students to the field of positive psychology in the spring. The course will be dedicated to discussing and studying the scientific and practical elements of happiness. Rosenszweig also hopes to incorporate various activities such as meditation into the class to help students analyze the role that individuals play in shaping personal happiness.
"My idea for this course started with hearing that Rice students are ranked as the happiest college students in the nation," Rosenzweig said. "What's amazing is that the whole field of positive psychology is dedicated to studying how to make life more fulfilling."
COLL 209: Introduction to Energy
While most of the featured college courses represent a niche interest in a particular subject, this course stands out in a different way - namely, in that it is a mystery something similar does not already exist within Rice's formal curriculum. "Introduction to Energy" will be a three-credit-hour course taught by David Bates, an oil lawyer from the Houston community. Through interdisciplinary means, the course will require students to think critically about energy and its role in modern society with a particular emphasis on Houston. The course aims to educate its students on the issues and ultimately facilitate productive conversation on the topic of energy. The course will count for a letter grade, and the result will be factored into  students' overall GPA.
---
---
More from The Rice Thresher
NEWS 3/1/14 4:14am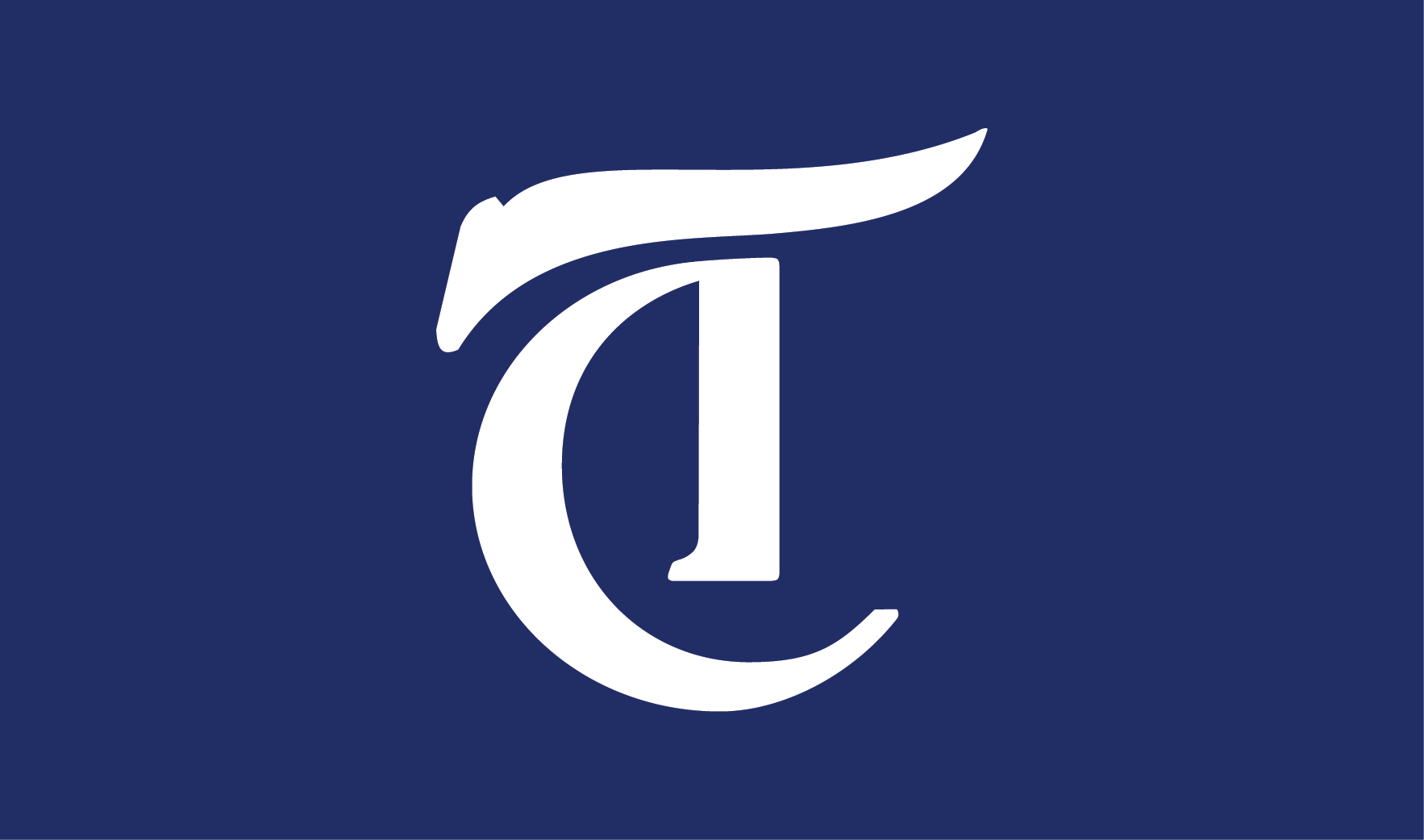 The Student Association General Elections rerun resulted in a win for Ravi Sheth, a write-in candidate. Sheth, a Martel College junior, ran in the SA General Elections after the first election was appealed and ruled "partially invalid" by the University Court.The Student Association Elections Committee reran the General Elections and merged it with the previously scheduled SA Internal Vice President Elections. The rerun elections closed Feb. 28 at 11:59 p.m.Sheth said he was excited and humbled by the amount of support he got as a write-in candidate. He also said he was impressed with the level of voter turnout from the entire student body."I think there was 1636 votes; that's more than was seen in 2009, and [I think the turnout in 2009 was more than Rice] had seen in a decade, so this might be one of the highest voter turnout elections in Rice history," Sheth said. "I'm really excited to see that level of student involvement and turnout, and I think it puts the [Student Association] in a really great position because we now have the attention and the engagement of the student body and I think that will really allow us to do great things over the next year."Sheth will assume the role of SA president at Changeover on Monday, March 10. He said he already has ideas about what he wants to do during his term."I have a list [of things I'd like to get accomplished in the next year], but I think a lot of them need to have buy-in from different parties before we officially announce them," Sheth said. "I will be opening up creative proposals for something to do with the SA iPad because that should never have been bought with student money, so we'll find something productive and good to do with it."SA presidential candidate Trent Navran, who won the original election, said he was frustrated by the decision to rerun the election. He said he was initially disappointed by the outcome of the most recent election, but ultimately feels confident that Sheth will be a good SA president."I was really impressed to see the energy that Ravi helped excite on campus, and the fact that so many people were talking about elections and that there was so much buzz was exciting," Navran said. "As a friend and as someone who I've worked with, I think Ravi will make a fantastic president. I'm very proud of him and I look forward to working with him in a lot of capacities."Although he did not win this election, Navran said he learned a lot about himself during the elections process, and he will use that insight to continue serving the Rice student body in other ways."President or not, I'm really excited because I know I can still make a big impact on campus," Navran said. "I'm going to be focusing a lot on social innovation and social entrepreneurship, which is something that happens a lot at Rice, but I want to work to build more of an identity and more programming and resources around that. It's something I've cared about and expressed recently in my campaign, but I think I have valued and will now be able to focus on as a senior."Baker College junior Abby Gordon won the race for SA Internal Vice President. The remainder of the items on the ballot were also rerun. A full list of the results, according to an email sent to the Rice community by current SA President Yoonjin Min, can be see below. ReferendumsThe referendum on the Ratification of the SA Constitution passed.The referendum on the Honor Council's Proposed Constitutional Amendment passed.The referendum on the Rice Environmental Society's Proposed New Blanket Tax failed, because it failed to get a majority in favor that was greater than two thirds of votes cast on the item.The referendum on Rice Catalyst's Proposed New Blanket Tax without the Sunset Clause failed, because it failed to get a majority in favor that was greater than two thirds of votes cast on the item.The referendum on Rice Catalyst's Proposed New Blanket Tax with the Sunset Clause failed, because it failed to get a majority in favor that was greater than two thirds of votes cast on the item.Elections for positionsRavi Sheth won the election for Student Association President.Abby Gordon won the election for Student Association Internal Vice President.Amritha Kanakamedala won the election for Student Association External Vice President.Olivia Hsia won the election for Student Association Secretary.Joan Liu won the election for Student Association Treasurer.Cathy Hu and Pooja Yesantharao won the election for RSVP Chair.Joann Pan won the election for RSVP Internal Vice Chair.Brian Baran won the election for University Court Chair.Aisha Jeeva won the election for Rice Program Council President.Sal Tijerina won the election for KTRU Station Manager.Miles Kruppa won the election for Thresher Editor-in-Chief.Rachel Gray won the election for RTV5 Station Manager.Lauren Thompson won the election for RTV5 Program Director.Julia Liu and Isabelle Lelogeais won the election for Honor Council Senior Class Representative.Michael Williams Hart, Josiah Grace and Seth Lauer won the election for Honor Council Junior Class Representative.Claire Bonnyman and Luke Van Der Spoel won the election for Honor Council Sophomore Class Representative.
NEWS 11/29/12 6:00pm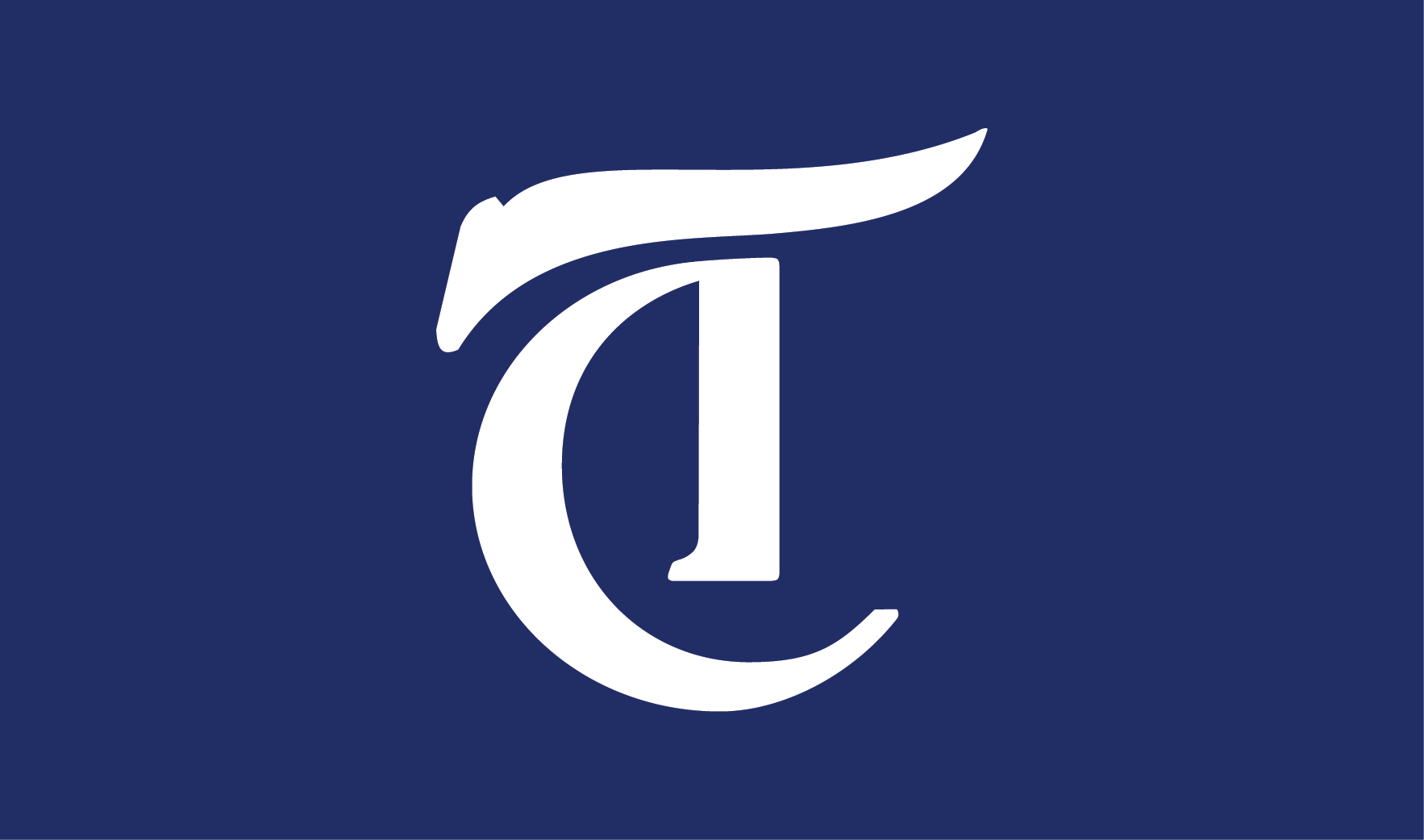 Fisher v. The University of Texas has revived one of the most polemical debates in America: whether race can be used as a factor in admissions to institutes of higher education. This issue undoubtedly resonates at Rice University, which, like most American universities, factors an applicant's ethnicity when selecting its freshman class. While the arguments concerning affirmative action are widely known, a true understanding of the issue requires both legal and historical background.
NEWS 11/1/12 7:00pm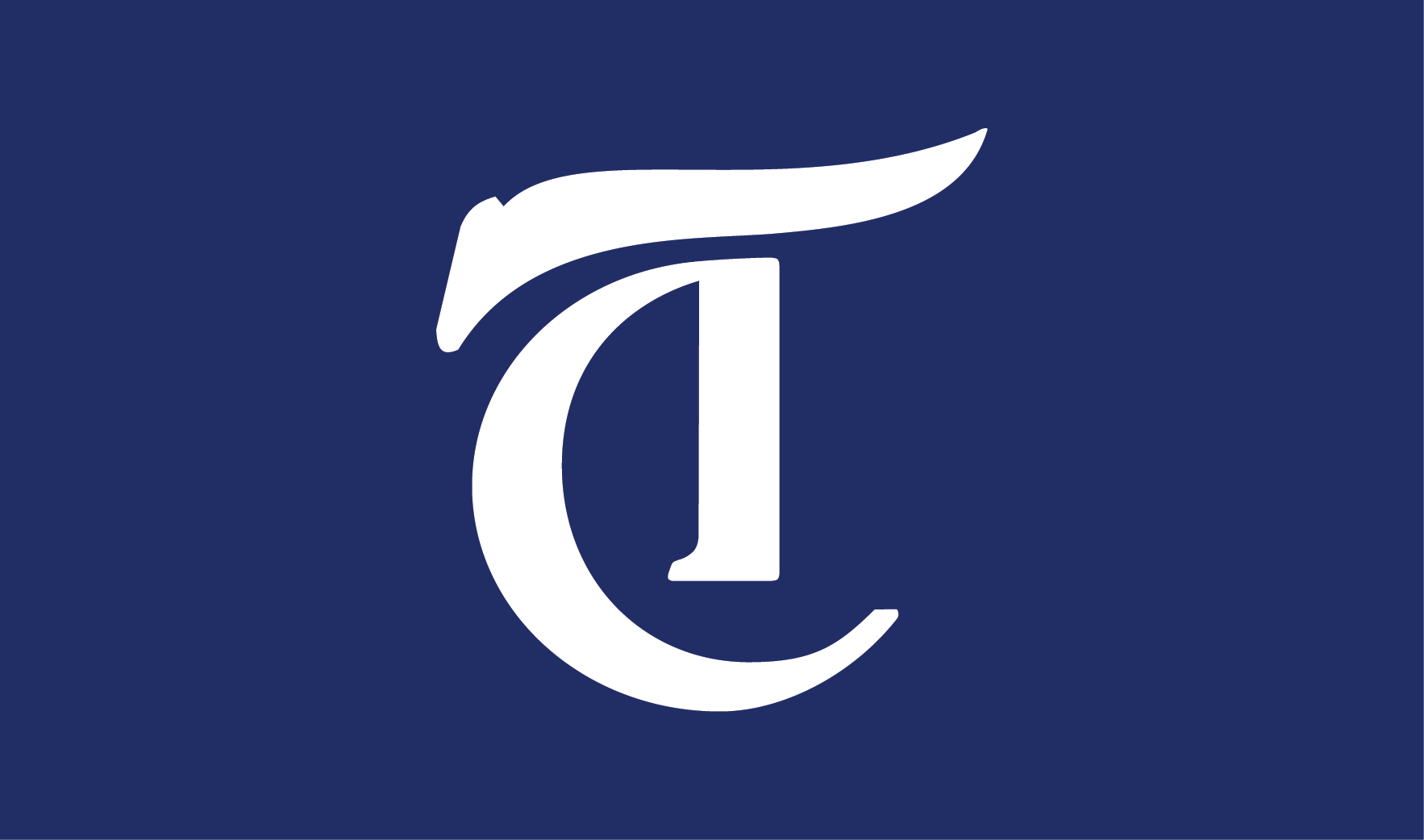 "Who dressed up as a police officer? Is this legit[imate]?" After you discover that your friend at the door is actually not a Nintendo character, but an officer from the Rice University Police Department, you begin to panic. You see alcohol all around you but cannot decide what to do next. Since Orientation Week, you have been taught that compliance is important, but what does that actually mean? You hand over your student ID, and the officer swiftly writes down that terribly unfortunate number. What happens now?So what exactly occurs after an infraction such as a Minor in Consumption? While many different courses of action exist, your college's University Court representative is best equipped to answer that question. So, in order to better understand this somewhat confusing process, I spoke to my own representative, Hanszen College sophomore Rohit Reddy. After a discussion, here are some possible and generalized explanations to the question of what happens after a citation a for first-time MIC.The OfficerStarting with the RUPD officer, the result of such an occurrence can take many different paths. Usually dependent on the severity of the infraction, the officer makes the decision whether to solely make a referral to Rice Student Judicial Programs or to also issue a Harris County ticket.College MastersAfter it has become apparent that some form of disciplinary action has been taken, the various college masters will likely become involved. Even if the violation has not yet been directly reported to the masters, talking to your masters is an excellent opportunity to involve a figure of authority in the case. They can serve as guides throughout the process and can help assess the situation.Harris CountyAt this point, the officer has decided that the significance of the action has required the intervention of the official judicial body of Harris County. Legal counsel is highly suggested in order to ensure your rights are protected in this legal process. This will almost always accompany the additional internal proceedings of SJP, which is an independent process, the result of which is not dependent on the outcome of the Harris County process.Student Judicial ProgramsIf the case has been referred to SJP, the office will determine what, if any, violations have occurred and will issue associated sanctions in person at its office in Lovett Hall. In this meeting, the student will decide whether to accept the accusations and subsequent sanctions or to contest the violation of the Code of Student Conduct in further action within the University Court system. UCourt refers to this procedure as pleading "in violation" or refusing to submit to such allegations. If the student feels falsely accused, then pleading "in violation" is not necessary. Importantly, UCourt determines which violations occurred and the appropriate sanctions based on further review; this process is not limited to SJP's initial findings, and the initial sanctions can be increased, reduced or upheld based on UCourt's findings.University CourtStudents who believe they are not in violation of the Code of Student Conduct, they can appeal the SJP decision and request a preliminary review by their peers on UCourt. During this phase, the accused student prepares a written statement and files it for the preliminary review. UCourt subsequently issues a decision and corresponding sanctions that it feels best fit the violation. This can increase, diminish or uphold the sanctions initially determined by SJP.Formal HearingAfter learning of the results of the preliminary review, the student once again has the opportunity to contest the decision. At this phase, the student can request a formal investigation and hearing. At the in-person tribunal, the student has the opportunity to bring witnesses and present formal testimony. At this stage, a UCourt member also interviews the referring RUPD officer to analyze and corroborate the various stories. Also, the student's residential college's UCourt representative serves as an ombudsperson to provide procedural guidance throughout the process. Unless very particular circumstances necessitate another round of appeals, the ensuing sanctions and decisions are largely final. (Such appeals involve Associate Dean of Undergraduates Don Ostdiek and, in cases involving suspension, a second appeal to Dean of Undergraduates John Hutchinson.)Now What?If the student is found not in violation, the UCourt process ends. Otherwise, the student is found in violation of the Code of Student Conduct. If a student is found in violation, an internal record will be kept for 10 years. As such, this information is protected by the Family Educational Rights and Privacy Act. However, most programs of graduate education - including law schools and medical schools - require that these accusations be accounted for in the assorted applications. The typical sanctions of a citation such as an MIC include the following: a CHOICES class with the Rice University Wellness Center, a university-imposed fine, an evaluation with the Rice Counseling Center and the issuance of a disciplinary warning.CHOICESThe CHOICES program is specifically offered by the Wellness Center to help students analyze their drinking habits and their implicit safety concerns with a focus on making safer decisions with regard to alcohol. As per the Wellness Center website, the program is encouraged for all Rice students and can help students make educated decisions regarding alcohol usage.FineWhile not considered punitive, SJP uses the fine to encourage students to seriously evaluate their behavior and decisions. It adds gravity to the situation and encourages a felt and monetary presence of the situation. Although certain standards exist, the fines are greatly variable dependent upon the situation. Influencing factors include the severity of the violation and any mitigating or aggravating factors relevant to the particular situation as determined by SJP or UCourt.Although the entirety of the process is at times confusing, Rice's intricate judicial policy largely tends toward involving students as often as possible. The cooperation of RUPD and likewise supportive administrative officials makes possible a system by which democratic peer governance remains a possibility. 
---
Comments