CTIS in review: Students reflect and express concerns as workshop ends
The Thresher asked new students about their thoughts on this semester's mandatory Critical Thinking in Sexuality course.
Video: The Thresher asked new students about their thoughts on this semester's mandatory Critical Thinking in Sexuality course.
---
---
As midterms roll around, new students can cross one item off their academic checklists: the Critical Thinking in Sexuality workshop. The mandatory workshop, based off a proposal by former Student Association President Jazz Silva in the fall of 2015, was administered to all new students over the course of four sessions.
Director of Sexual Violence and Title IX Support Allison Vogt and Dean of Undergraduates John Hutchinson both said they were impressed with the course's success this semester. However, reflecting upon the course's first iteration, some students expressed concerns regarding student engagement in the course, the time slots offered, off-campus instructors and the class structure.
"Everybody was participating at a satisfactory level, which is phenomenal," Hutchinson said. "I think [it] is a strong testament both to the quality of the people that come to Rice but also the quality of the proposal that was put forward by the Student Association as being something that students were interested in and committed to."
The mandatory workshop will result in a satisfactory or unsatisfactory designation for students. To complete the course satisfactorily, students were required to attend every session or request an alternate assignment from their instructor. Students who did not complete the course satisfactorily will be given a registration hold until they complete all of the required sessions.
Course Structure
The CTIS workshop covered topics including gender, sexual communication, consent and bystander intervention, according to the course syllabus. The curriculum was designed to cover topics mandated by law and engage students in a discussion-based class, Vogt said.
Some students said they felt the course did not provide educational value to them. Will Rice College freshman Xander Spriggs and McMurtry College freshman Carolyn Daly, both of whom said they had previously received sexual education in school, said they did not learn new information in the course. Spriggs said the main value of the class was in bringing attention to pertinent issues for students.
"There wasn't much, at least for me, that I hadn't already learned or heard," Spriggs said. "It's definitely something that is not always in people's minds throughout the days, so it does make you think about society."
According to CTIS workshop instructor Saralyn Hernandez, the value of CTIS is in approaching the topics in the form of a discussion.
"As educators we know that the thinking, the critical part, is going to come from discussing with your peers, hearing what other people have to say, and learning from the group atmosphere, not just from someone standing and lecturing," Hernandez said.
Hernandez said class-wide conversations were rare, but students seemed to feel more comfortable discussing amongst small groups during the activities. She said a lack of discussion could be attributed to a number of factors, from the 25-person maximum class size to students not feeling comfortable with each other yet.
CTIS workshop instructor Brad Blunt said his greatest challenge as an instructor was fostering an environment that would promote discussion in the course.
"The degree of engagement varied from section to section," Blunt said. "I attempted asking fairly open-ended questions, and sometimes even leading ones, and there would frequently be long silences."
Spriggs, who took one of Vogt's sections of the workshop, said he felt the course failed to meet its description as a discussion-based course.
"The whole idea of the five-week [course] is that you have more discussion but there wasn't really any discussion," Spriggs said. "It could work better in a two- to three-[hour session]."
Daly said she felt the way content was presented limited much of the course's potential.
"People didn't really want to focus on a bunch of definitions and they also didn't feel like if they did care about the topic that they were learning anything important about how to actually improve the situation at Rice," Daly said.
Student engagement
Vogt said students have been participating heavily in the course and have shown interest in the material.
"Most of our students have made it really easy on us by attending and doing what they were asked to do," Vogt said. "It's phenomenal."
However, Spriggs said a minority of the class engaged heavily with Vogt while others did little more than fulfill the attendance requirement.
"Other people are just sitting there and bearing through it," Spriggs said. "I know some people in my class didn't even pay attention. They would just like be on their phones or whatnot and sit in the back of the class."
Daly said she saw similar distracting behavior in her CTIS workshop.
"People were on their phones or just like outright talking while the instructor was talking," Daly said. "I heard from some people who were the one person in their class that was talking that they felt frustrated that some people weren't paying attention."
Brown College freshman Sunskruthi Krishna enrolled in the LPAP version of CTIS, which consisted of a semester-long course that covered a broader and more in-depth set of topics. Krishna said students in her class were fully engaged.
"All the students in my class were very attentive and immersed in the conversation," Krishna said. "I think because I attended the LPAP CTIS, all the people who joined chose to be there rather than it being a mandatory course they had to attend."
Hernandez, who taught seven sections of the mandatory workshop, said she felt her students paid attention throughout the course and did not see the same issues as Spriggs and Daly with student participation and engagement in her sections.
"You have students who maybe aren't as outgoing in class," Hernandez said. "I don't think that means that they're not getting something out of the material."
Scheduling
According to Vogt, a weekend schedule was implemented for CTIS to reduce potential timing conflicts. Sessions were held on Fridays, Saturdays, and Sundays. However, some students expressed concerns with the scheduling of CTIS, and Hutchinson said weekend scheduling would need to be revisited and discussed before next fall.
"We should have the conversation whether there are alternative ways to offer the course so that it doesn't land on weekends," Hutchinson said. "But this was the first time around and it was the best available option this time around."
Augi Liebster, a McMurtry freshman, said he felt the weekend timing was a burden to students.
"I believe that because the classes were scheduled on the weekend, many students did not come into the class willing to engage with the material," Liebster said. "It is unrealistic to expect students to be interested in a class on the weekend as this is their time to relax and rest after rigorous weeks."
Daly held a similar opinion regarding her Sunday morning session.
"Weekend classes were a struggle for a lot of people and a lot of people in my class were very unfocused and did not want to be there," Daly said.
However, Spriggs said he preferred the weekend classes due to the lack of other conflicts during the time.
"There are definitely a lot of time slots," Spriggs said. "Sunday worked fine for me and it didn't really present any obstacles. Obviously, not everybody wants to do it on the weekend but I feel like the weekend was the best time to actually do it."
Instructors
According to Vogt, instructors for CTIS came from the Title IX office, the Wellbeing Center, the Counseling Center, academic advising or off-campus partners. Vogt said she had not heard complaints about the course instructors.
"I really haven't heard that many — or any complaints really," Vogt said. "I feel like the instructors had a really good time, the students really liked their instructors."
Hernandez, who works in the Wellbeing Office, said she took the opportunity to teach the course to be able to help students and support the CTIS program.
"I enjoy teaching and this was an opportunity to be able to be in a classroom and to do something that has never been done before," Hernandez said. "To be part of something that's groundbreaking, I think that's exciting too."
According to Hernandez, working at the Wellbeing Office allowed her to better engage with her students. Some students who took the workshop with instructors not affiliated with Rice said they felt their instructors were not adequate to teach the course.
Liebster said while she was passionate and knowledgable, the instructor not being a part of the Rice community led to less open discussion amongst the class.
"She was very knowledgeable about the topic and obviously cared about making the class useful for us students," Liebster said. "However, she struggled to spark an engaged debate about the material. This could have been because of the time I had class, but I think a big role was that she was not affiliated with Rice. This led to an inability to create a sense of trust with the instructor that is vital when dealing with such a vulnerable, sensitive subject."
Daly said her instructor's lack of familiarity with Rice prevented her from engaging with the class.
"I felt like she wasn't able to connect to the students super well," Daly said. "Some people told me that were in my class that they felt like she didn't have as much authority and they didn't feel it was as important to pay attention to her."
Ty David Lerman, a Houston area therapist, was one of the two off-campus instructors, according to Vogt. Lerman said that not being Rice-affiliated increased the learning curve but did not feel it affect the quality of the class.
"I question if my position as a non-established Rice instructor played much of an impact at all in our classes," Lerman said. "The main challenge of incorporating my knowledge into the CTIS course was learning Rice's specific resources and verbiage."
Effectiveness
According to Vogt, CTIS is helping to improve Rice's culture regarding consent. She said she has heard anecdotes about Rice students asking for consent more evidently because of the material covered in the workshop.
Krishna said the LPAP version of the course she has taken so far has bettered her Rice experience.
"I think the course made me feel safer on campus, knowing that it is mandatory for every incoming student," Krishna said.
Daly said students have not been impacted by the material currently taught in the mandatory workshop.
"I've talked to a decent amount of people about this and pretty much everyone I heard from, no matter how much they cared about these issues, did not feel that it was very useful," Daly said.
According to Hutchinson, the course's importance lies in its ability to change Rice's culture as a whole.
"This course is not just designed to impact one individual at a time but rather to impact the culture of the entire campus," Hutchinson said. "It's going to take us a while before we know whether that has been successful."
However, Vogt said there is currently no mechanism for gathering feedback from students about the class.
Daly said the course has potential to better Rice as a whole but needs changes before it can achieve its goal.
"The sentiment is there," Daly said. "It was a good idea. I think the execution was struggling this year but hopefully in the future it will be better."
---
---
More from The Rice Thresher
NEWS 7/3/19 1:46pm
"He loved to cook, was an excellent chef and often invited whole gaggles of us over to his apartment, working in the kitchen and talking poetry to whoever was nearby while others lounged by the pool," Johnson wrote. "When I joined the faculty at Rice, he showed me the way, provided an atlas, a compass through the morass of elite academia, and after the presidential election that first semester, often talked me off the proverbial ledge of rage or despair."
NEWS 7/1/19 10:23am
A new coffee shop on the first floor of McNair Hall is projected to open for business this September, according to Peter Rodriguez, dean of the Jesse H. Jones Graduate School of Business. According to Rodriguez, several external vendors are currently competing for a contract. Whichever vendor is selected will choose the baristas who will staff the coffee shop and the types of coffee and food offered, Rodriguez said.
NEWS 6/14/19 12:15pm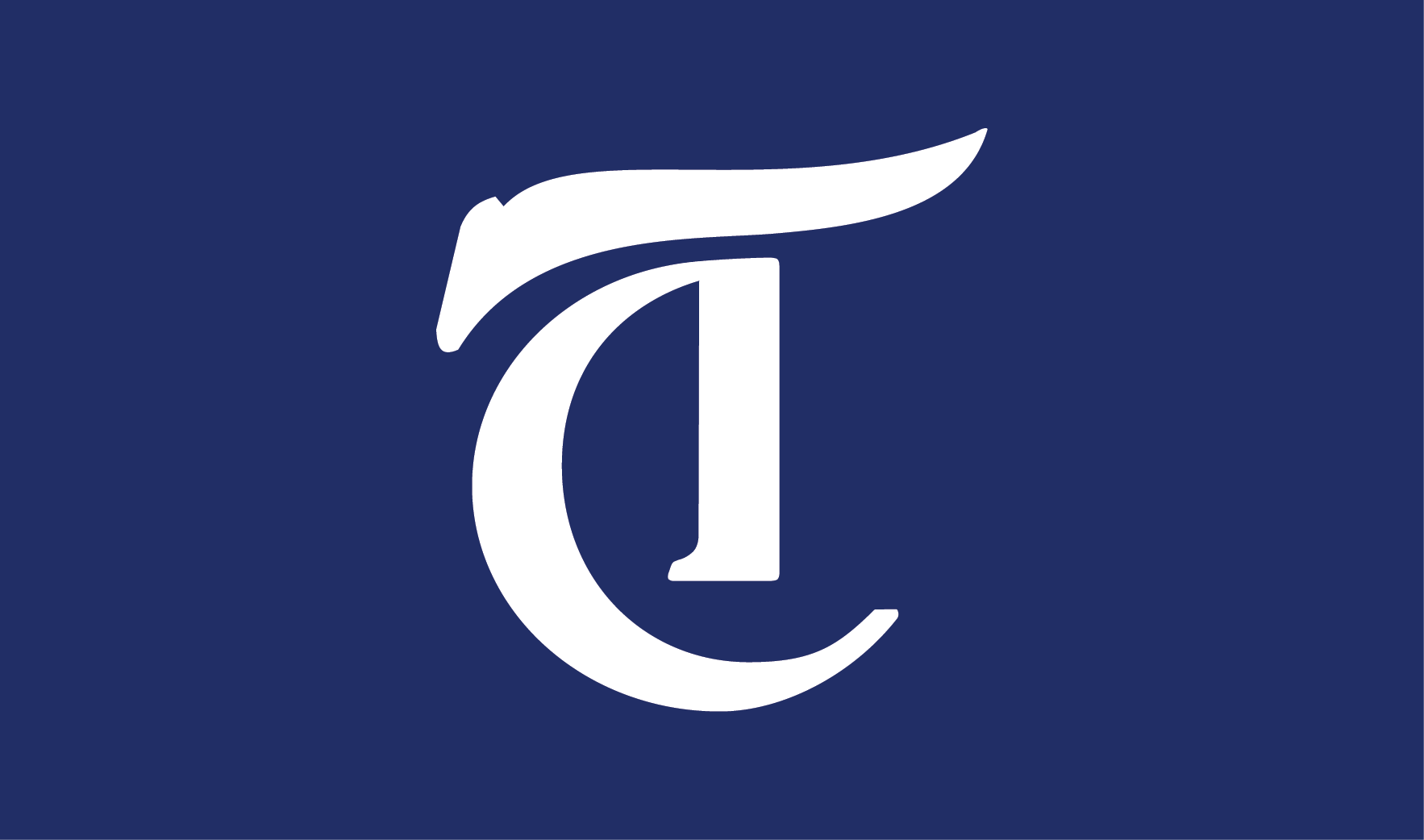 A task force on slavery, segregation and racial injustice has been established by the university, according to an email sent by President David Leebron and Provost Marie Lynn Miranda. In the email, sent out on Tuesday, Leebron said that the task force was created to learn about instances of racial injustice in Rice's past and examine ways to promote diversity and inclusion in its future.
---
Comments