Rice Pride ends partnership with Houston Hillel
Jennifer Liu / Thresher
Editor's Note: The identity of a student mentioned in this story has been removed to protect them from harm due to their sexual orientation. The anonymous student was given a false name, marked with an asterisk when first mentioned. Any questions about our anonymity policy and sourcing should be directed to thresher@rice.edu.
Rice Pride ended its partnership with Houston Hillel, a Jewish campus ministry at Rice, on Sept. 18. Pride's latest statement on the decision says that the organization will no longer "receive funding or co-create spaces with Houston Hillel" and cited concerns by Palestinian and Arab students who did not feel comfortable engaging in Pride due to the partnership.
"The standards of partnership that Hillel has are incompatible with the operating mission of Pride, which is to include as many queer individuals from all different backgrounds," Cole Holladay, co-president of Pride, said. "These standards of partnership have been utilized in the past by several Hillel chapters across the nation to cut ties or spark conflict with other organizations that support Palestine."
---
---
Hillel International is the world's largest Jewish campus organization, according to its website, with a presence in 16 countries and 850 chapters in the United States.
Houston Hillel's website states it is "the only inclusive, egalitarian and pluralistic Jewish campus organization [and welcomes] LGBTQ+ students [and] those from interfaith backgrounds." According to Kenny Weiss, the executive director of Houston Hillel, Pride and Houston Hillel have co-hosted 12 events since 2016, including "The Invisible Identities of Being Queer and Jewish," "Queering the High Holy Days" and "Reconciling Queerness with Religious Spaces."
Jorge Arnez, a co-president of Pride, said though Pride was satisfied with its events co-hosted with Houston Hillel, the decision was based on the actions of other Hillel International chapters and Hillel International's standards of partnership.
"No one has specifically cited that Houston Hillel itself has made them uncomfortable in any way," Arnez, a McMurtry College junior, said. "But they're under the direction of Hillel International and that's enough for a lot of students, especially considering current events at Rice regarding the Israeli-Palestine [conflict], that I think that a lot of students wouldn't feel comfortable engaging [with Pride]."
Hillel International's standards of partnership state they will not partner with or host organizations that "deny the right of Israel to exist … delegitimize, demonize, or apply a double standard to Israel; support boycott of, divestment from, or sanctions against the state of Israel; exhibit a pattern of disruptive behavior toward campus events or guest speakers, or foster an atmosphere of incivility."
The guidelines also encourage individual Hillel chapters to "create their own Israel guidelines that are consistent with this document" and acknowledge diverse student perspectives on Israel, though they "object to labeling, excluding or harassing any students for their beliefs."
Houston Hillel's Israel guidelines include "the healthy exchange of differing opinions" regarding Israel and states Houston Hillel "will not support or sponsor any student or organization … which advocates violence as a solution to the current Middle Eastern conflict, whether against Israel or its opponents." Houston Hillel's guidelines do not mention "disruptive behavior" as a standard for not partnering with an organization.
In its updated statement regarding the decision to cut ties with Houston Hillel, Pride pointed to instances that "show Hillel's problematic biases against people from Palestinian background and their allies." The most recent example was controversy over the Palestine Writers Literature Festival at the University of Pennsylvania.
According to a statement released by Judaism On Our Own Terms' University of Pennsylvania chapter, Penn Hillel had made "attempts to dismiss the entire festival and play up racist tropes about Palestinian advocates due to the inclusion of anti-Zionist speakers."
In contrast, The Daily Pennsylvanian wrote, "Members of Penn's Board of Trustees signed an open letter to President Liz Magill calling on her to … distance the University [of Pennsylvania] from the Palestine Writes Literature Festival." The trustees cited concerns regarding event speakers' previous allegedly antisemitic comments.
"The way that [Hillel's] standards of partnership have been applied at other chapters in other universities is that they have been used to exclude Palestinian or Arab students and it continues to happen today," Arnez said. "Because [the standards] are vague, they can be utilized in ways that unfortunately we don't agree with."
Weiss said the operations of Houston Hillel no longer reflect the standards of partnership posted on the Hillel International website. He added that Houston Hillel is an affiliate of Hillel International but a separate 501(c)(3) organization and legally independent.
Pride's decision-making process
Holladay, a Martel College junior, said the Pride executive board consulted queer Jewish students and representatives from organizations such as Rice Students for Justice in Palestine and JOOOT in making the decision. Pride declined to share the identities of specific queer Jewish students with the Thresher, citing concerns of outing closeted students.
In Houston Hillel's response published on Instagram, Weiss wrote that they wished "Pride's leadership had pursued a conversation with Houston Hillel students or professionals during internal discussions."
Arnez said he did not think meeting with Houston Hillel would have changed the decision.
"We do believe that conversations between Pride and Hillel probably wouldn't have influenced them enough to repeal the standards of partnership that they currently have," Arnez said.
Arnez and Holladay said the decision was made without open discussion from Pride members.
"Broadening the decision outside of the executive board would've likely further isolated Palestinian and Arab students who already felt excluded by this partnership," Arnez and Holladay wrote in a follow-up comment to the Thresher. "The broader discursive context would have likely been dominated by a homogeneous voice rather than a diverse set of opinions, which is why we [consulted queer Jewish students and students from colonized backgrounds] in private, one-on-one settings."
Two days after Pride's public announcement, a member of the Pride executive board chose to step down due to his disagreement over the decision. The member declined a request for comment.
"We always encourage ourselves, our E-Board and student leaders across campus to ensure the values they have and the values [of] the organization they're representing align," Holladay said. "[Arnez and I] have a lot of respect for [the former board member]."
The release of Pride's statement came shortly after Rosh Hashanah, during the High Holy Days. Emma*, a queer Jewish student, said she felt it was poorly timed.
"This is certainly a decision that could have waited a single week," Emma said. "To make an announcement of this kind during the High Holy Days places a lot of extra stress on Jewish people, and shows there isn't the level of cultural fluency I would like to see from Pride leadership."
Bela Nelson, a McMurtry senior, said she was surprised by Pride's decision to end the partnership with Houston Hillel.
"Pride historically [is] a very inclusive place," Nelson said. "I don't know how they could have [made this decision] without seeing how this would affect Jewish students unless they literally talked to not a single queer Jewish person."
Holladay said the statement was released when the decision happened to be made, but they regretted that it did not come at a different time.
"We didn't really expect [the decision] to become a widespread conversation … so [the timing] was something we overlooked, and that's why we included [the recognition of the date] in the [email] statement," Holladay said. "We acknowledge that this time of the year is really important for Jewish people."
Reactions across campus
Wed Timraz, a Jones College junior and member of Rice SJP, said she was in favor of the decision due to her support of Palestine.
"Although in Hillel's [statement] they said they were saddened by the decision because it brings politics into an area of queer student life that focuses solely on the intersection of religion and queerness, that's not true," Timraz said. "The existence of Hillel is political and so as someone who is Arab myself and who has friends from Palestine, any events hosted by Pride and Hillel have not been an inclusive space for Arab and Palestinian queer students. Any space organized by Hillel is inherently a Zionist space and the whole basis of the organization is to support Israel."
Weiss said that though Houston Hillel as an organization does support the existence of the Israeli state, the events Houston Hillel used to co-host with Pride did not represent a political perspective.
"Neither Houston Hillel or Hillel International is going to disavow support for the modern state of Israel or Zionism, but you need to make sure you don't confuse that with support for the government of Israel," Weiss said.
Zac Ambrose, a member of Houston Hillel, said although he did not agree with some of Hillel International's past actions, he also did not believe Houston Hillel should be conflated with Hillel International.
"Hillel's mission and their [purpose] of existing is separate from the state of Israel," Ambrose, a Lovett College junior, said. "Tying Houston Hillel's existence to the actions of the state of Israel is what most people would claim is antisemitic, because you are holding the Jewish people at Rice accountable for the state of Israel's actions."
Ambrose further stated he felt the decision would create an unwelcoming environment for Jewish students.
"I'm afraid that by cutting ties with Hillel, it's a signal to queer Jewish people at Rice that they're not necessarily welcome in that Pride space," Ambrose said. "So ironically by including a number of students, they've completely excluded another group."
Holladay said Pride's decision was not intended to alienate queer Jewish students.
"Our intention was always to maximize our inclusivity, not to trade one group of students for another, which we felt like was going on with this partnership [with Hillel]," Holladay said. "We completely understand that students have a very complicated relationship with this decision, and that it can be isolating for some students. We're doing everything in our power to ensure that as many people are represented as possible."
Sam Forman, a Jones freshman, said that although he regrets that Pride and Hillel are not partners anymore, the issue surrounding Jewish and queer identities is worth discussing.
"I think Hillel shouldn't have those policies and I certainly don't agree with them, but I also think Pride could have taken a little more time and maybe some discussion with Hillel to come to some sort of agreement. The statement without discussion with Hillel was hasty," Forman said.
Karma Elbadawy, a Martel sophomore, said she was also in favor of Pride's decision, and noted that many Palestinian students may feel unsafe sharing their support.
"I'm very close to a few Palestinian students, especially international Palestinian students, whose families are still there," Elbadawy said. "They decided they didn't want to do these interviews [with the Thresher] because it's dangerous for them; the [Israeli] government [tracks opposition] and they worry about not being able to go back home. It's a privilege for students to be able to speak out about it."
Houston Hillel's queer programming
Weiss said Houston Hillel was the first faith-based organization at Rice to host programming specifically for queer students.
"In the last couple years, there have been at least two additional campus ministries who are inclusive and whose ministries reflect that," Weiss said. "But from the time Hillel started these programs in 2016, until two years ago, we were the only campus ministry that was actively engaging queer Rice students, beyond individual conversations, in programming and group conversations."
Artie Throop, a Jones junior, said they felt events co-hosted by Pride and Houston Hillel were inclusive of students from all religions, including their own unitarian universalist faith.
"Pride's decision to cut ties with Hillel is not only isolating Jewish students, but other students who are religious in any way," Throop wrote in an email to the Thresher. "The events I attended … were some of the few that didn't make me feel like being queer and being religious were antithetical."
Nelson said that Weiss has always made a safe space for queerness.
"I know Rabbi Kenny is a very pro-gay, pro-queer, pro-pride person, and that really means a lot to me," Nelson said. "My rabbi growing up was the same and although I never had a conversation about my sexuality, it just made me feel immensely safe to know that he felt that way. That is very different from other religious organizations and other Jewish leaders … so it's just something that I … really appreciated."
Weiss said during co-hosted events, Pride allowed Houston Hillel to use the Queer Resource Center and promoted the gatherings on social media. He said the events were interfaith in nature.
"Almost all these programs were of a format where I would bring in an article or editorial, almost never religious in nature," Weiss said. "I would say, 'What do you think', and it was an open conversation. These programs have never been about Judaism or Israel or anything related to that. They have always been an opportunity for queer students, Jewish and non-Jewish, to speak with a religious leader who affirms their identities."
Future of Pride's partnership with religious organizations
Pride's statement said they "are actively reaching out to other organizations that will assist us in creating more inclusive spaces, such as JOOOT, the Southern Jewish Resource Network for Gender & Sexual Diversity, the Episcopal Church at Rice, and others."
According to Holladay, SOJOURN has expressed interest in a future partnership with Pride.
"[SOJOURN has] said they are willing to facilitate conversations themselves and connect us with rabbis in the Houston community that would be able and willing to facilitate these kinds of conversations," Holladay said. "We wanted to ensure that we can create the spaces that we're taking away, as opposed to taking away the space and not replacing it."
Emma said she believed the organizations mentioned in the Pride statement would not fulfill the purpose of events previously co-hosted by Pride and Hillel. In particular, she was concerned that JOOOT focuses too much on helping Jewish students organize and host their own non-Hillel-affiliated events.
"Why do Jewish members of Pride suddenly need to take the burden of organizing events when we already have the events organized, hosted and set up in ways that experts in … Jewish organizations know are effective?" Emma said.
Arnez said though he perceives Houston Hillel as under the jurisdiction of Hillel International and associated with Hillel International's past actions, he is open to further discussion.
"If Hillel said [they're] no longer going to abide by the standards of partnership of Hillel International and recognized the problematic marginalization that Hillel International has caused Arab and Palestinian students," Arnez said, "then we could start a conversation."
Brandon Chen and Richie Su contributed reporting for this article.
[9/27/2023 10:01 a.m.] This article was corrected to reflect Holladay's pronouns.
---
---
More from The Rice Thresher
NEWS 12/5/23 10:18pm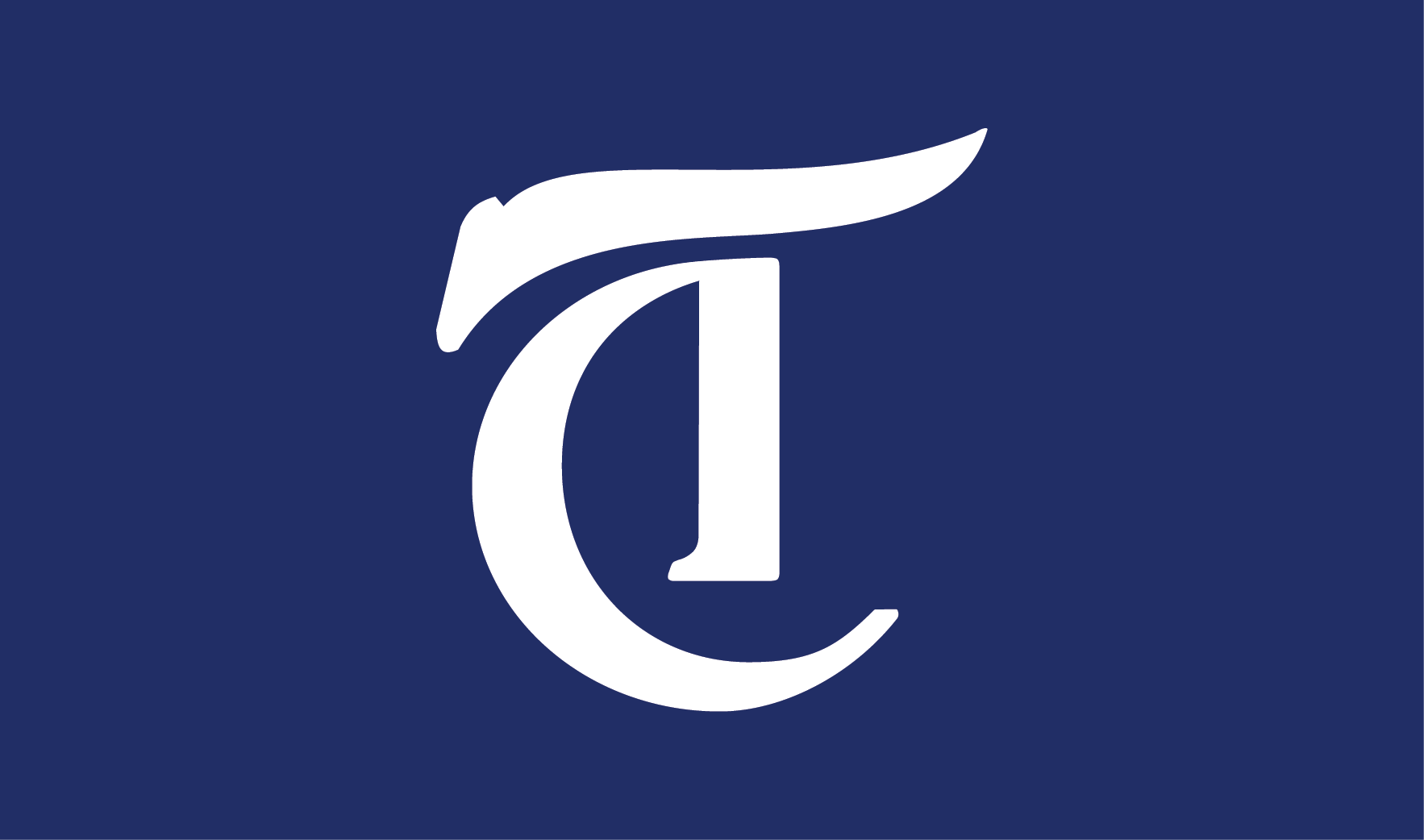 The Student Association passed a resolution affirming support for the Oct. 27 Rice University Faculty Statement of Solidarity with Palestinians. The resolution, which was introduced at the Nov. 27 Senate and voted on at the Dec. 4 Senate, passed with 16 votes in favor, five votes against and four abstentions, exceeding the two-thirds requirement to pass.
SPORTS 12/1/23 5:58pm
Rice Football quarterback JT Daniels is medically retiring after suffering multiple concussions, according to a report from Pete Thamel of ESPN. Daniels, who played his last game Nov. 4 against Southern Methodist University, told ESPN he made the decision in conjunction with his doctors. His retirement begins immediately, meaning Daniels is unable to play in the Owls' bowl game later this month.
NEWS 11/28/23 11:27pm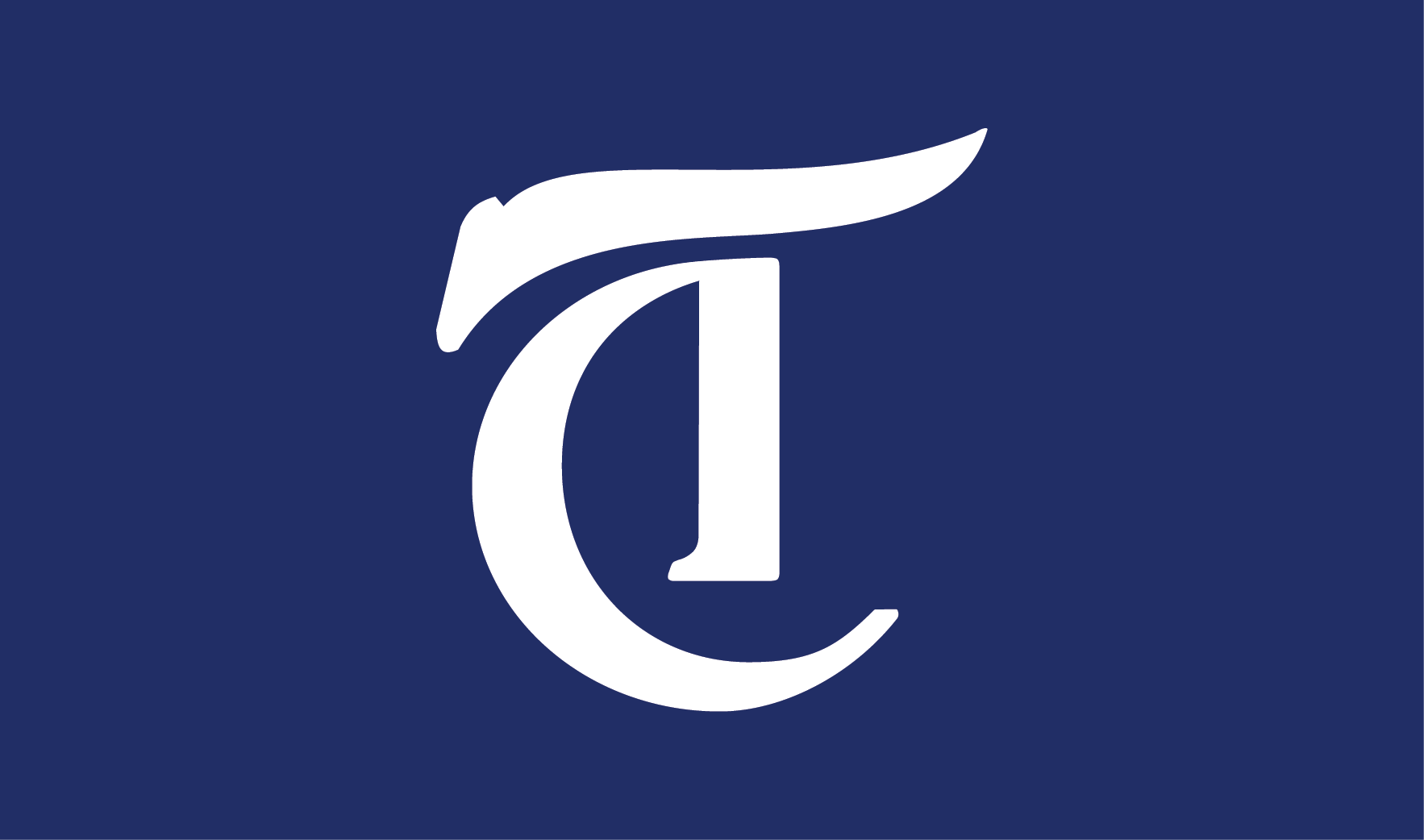 Bernard Banks will join Rice's Doerr Institute for New Leaders as director Jan. 1, 2024. He currently serves as the associate dean for leadership development and a professor at Northwestern University's Kellogg School of Management.
---
Comments