Eclipse, Rice's student rocketry team, shoots for the stars
Courtesy Rice Eclipse
Launching a rocket after spending an entire night at the Oshman Engineering Design Kitchen seems like the perfect send-off for the end of a semester with Eclipse, Rice University's undergraduate student rocketry team.
"Normally I'd be tired if I'd pulled an all-nighter and was trying to do stuff all day, but I feel like I kinda kept just going just by pure adrenaline of working on this project," Teddy Hoisington, a member of Eclipse's recovery sub-team, said. "We all were very excited to launch the rocket."
Eclipse is made up of over 100 undergraduates from various majors. According to Daniel Cohen, the incoming propulsion lead, Eclipse was founded in 2014 because students did not think there was enough aerospace presence at Rice, so they took it upon themselves to start their own projects related to rocketry.
---
---
"[Eclipse] is really just a collaborative team that we use to work together and build rockets really — that's the whole goal," Michael Riccardi, next year's design lead, said. "We build a lot of in-house components that we put together and assemble into rockets that we launch every summer."
Kimberly Rodriguez, the structures lead, said that the club is subdivided into three different teams. Aerodynamics focuses on making the rocket itself, propulsion focuses on developing a hybrid motor and avionics helps with testing what the team develops.
Rodriguez said that Eclipse currently has two engines — a smaller scale one called Luna and a larger scale one called Titan.
According to Cohen, the current lead for Luna, tests are run on Luna a few times every semester. The data is then analyzed, and conclusions from these tests are used to take decisions regarding the larger engine, Titan.
This would have been the third year that Eclipse has competed in the Spaceport America Cup, which is the largest intercollegiate rocketry competition in the world with over 100 universities from across the globe.
According to Jeffrey Michel, the incoming president of Eclipse, there are different categories to compete in at this competition, depending on the propulsion system the rocket uses and the target altitude. There are 10,000 feet and 30,000 feet competitions, each with commercial motor categories (where teams build the rocket but buy an engine) and student-developed motor categories.
"For now, we're competing in the commercial category to learn how to build the rocket itself, and once we have Titan fully developed and tested, we'll fly in the student-developed motor category," Michel, the current Titan engine lead, said.
This year, the team built an almost 10-foot rocket, named Noctua III. They bought the motor for this rocket because the student-built engine, Titan, isn't ready yet. But before they could test the strength of their rocket in competition, the Spaceport America Cup was cancelled due to the COVID-19 pandemic.
"[Noctua III] is ready to go and we were going to launch it in the 10,000 foot altitude commercial off-the-shelf solid rocket motor category of the SAC," Michel said. "We'll still do a test flight sometime later this year and it might fly at the 2021 SAC, but [there will be] no flights for now."
Noctua III was built following guidelines for student rocketry teams, Michel said.
"[Titan] is the most powerful engine that we're legally allowed to build as students. It's a hybrid engine — a liquid oxidizer and a solid fuel," Michel, a Lovett College senior who took the semester off to intern with NASA, said. "It's a little bit safer and easier to use, so it's good for a student team, technology wise."
According to Riccardi, who currently runs the nozzle team, the goal is to bring the aerodynamics and propulsion teams together in 2022 at that year's 30,000 feet competition. They intend to use an airframe that was designed and built by Eclipse's aerodynamics team, put the student built motor in it, and launch it at the 2022 Spaceport America Cup competition.
"We go out to the White Sands testing range out in New Mexico, and they actually have to clear air traffic, they have to tell planes to go around us," Riccardi said. "Which is really wild that the Federal Aviation Administration has to get involved."
The team had tested the first version of Titan during Michel's freshman year.
"The bottom of the engine blew out. Just boom, big ball of fire," Michel said. "It was fun as a freshman, because I didn't have a lot of responsibility at that time."
Michel enjoyed going through the analysis process to figure out what was wrong. Last year, Titan was tested again and was successful. He said fixing it and ending up with an engine that actually works, especially something that he helped to build, was a memorable experience.
Rodriguez works with the internal components of Eclipse's competition rocket, which involves doing the calculations to make sure the motor won't fall out or shoot through the rocket and helping integrate different components of the rocket.
"One of things [the avionics team is] trying to do is set up a real-time data acquisition system. So right now, our rockets, if you launch them, you can only get the data — for example the altitude, and how the rocket is performing — after we recover the rocket. But with the software they're developing, it'll basically enable us to get the data real-time," Rodriguez said.
As structures lead, Rodriguez gets to go to the machine shop at the OEDK a lot, and gain familiarity with computer numerical control mills.
"If I have a piece of metal, it's a way to trim it down to a shape or form that I want. CNC milling is very very interesting," Rodriguez said. "I like the aspect of machining, the hands-on experience."
Cohen, a Lovett College sophomore, joined Eclipse at the beginning of his freshman year. He says he wasn't super active during his first semester, which is one of his biggest regrets.
"In terms of technical experience and something along the lines of engineering work, it doesn't get any closer or any better than that," Cohen said.
Teddy Hoisington, a Lovett College sophomore, says that having a major, ongoing project to work on every week and see progress on as he goes through his Rice career has been extremely gratifying.
"Eclipse has kinda kept me sane throughout my time at Rice, only because I feel like if the only thing I did was all my classwork, and just like messed around on the weekends and hung out with my friends, then I wouldn't feel as accomplished or satisfied with my Rice experience," Hoisington said.
Cohen is the incoming propulsion lead for Eclipse. Previously, he led the team in charge of an engine called Luna. He said that earlier this semester, he experienced one of the most interesting moments as part of Eclipse.
"Luna's been around for a few years ... I think it was developed in 2016. It's been fired 13 times and it's never failed — till February," Cohen said.
This was Luna's first anomaly. Cohen found the process afterwards really interesting — they spent a few weeks looking into the details of what happened and doing in-depth analysis to see what went wrong.
According to Alp Yakici, a Hanszen College sophomore, Eclipse is very fast paced, and adjustments to the rocket engine are made after every single test. He said that the software they used earlier was not able to keep up with all the changes on the rocket engine.
"So I was like, 'Let's make a brand new software from ground up, and make it so that in the future if they have changes, they can accommodate those in the software too.'"
Working on developing this new software has been one of Yakıcı's favorite projects.
John Perez, the vice president of Eclipse, said that the club is multi-year project oriented.
"We don't shy away from taking on these very large-scale projects, because we know we can get it done in the end," Perez said.
While he appreciates having such long term goals, Perez also finds it frustrating. Team leads have to very quickly take in the information from the person who held the position previously, and then hand it off the next year.
"I had to set out these goals knowing that I wouldn't still be here at Rice when we completed them," Perez said. "I'll only be in charge for one more year."
According to Katie DeSpain, the president of Eclipse, the club usually tries to have as many officers as they can as juniors instead of seniors, so that they can be around the next year to help out the next officers.
"It's going to be more important this next year, because we've lost two months of the time where we're normally doing changeover stuff," DeSpain said.
Michel, along with two other Eclipse team members, is currently doing an internship at the Johnson Space Center at NASA.
"I was repeatedly told by the NASA engineers I've worked with that the reason [I am] here is because of the work [I've] done with Rice Eclipse," Michel said. "Eclipse has already set me on the right path in terms of getting into the space industry after college."
---
---
More from The Rice Thresher
FEATURES 1/19/21 8:53am
While the world watched the windows of the U.S. Capitol being smashed and offices of U.S. Congresspeople being vandalized with violent and unwavering conviction in the historic Jan. 6 riot, one of Rice's own was on call with journalists and TV anchors for hours.
FEATURES 12/4/20 11:50am
From garden-fresh fruits and vegetables to classic films and a spring break field trip to Cuba, Rice University is home to an assortment of interesting classes. With input from the Rice community, the Thresher has compiled a list of eight classes students should consider adding to their schedules while they're at Rice — no matter what their major or interests.
FEATURES 11/18/20 12:41am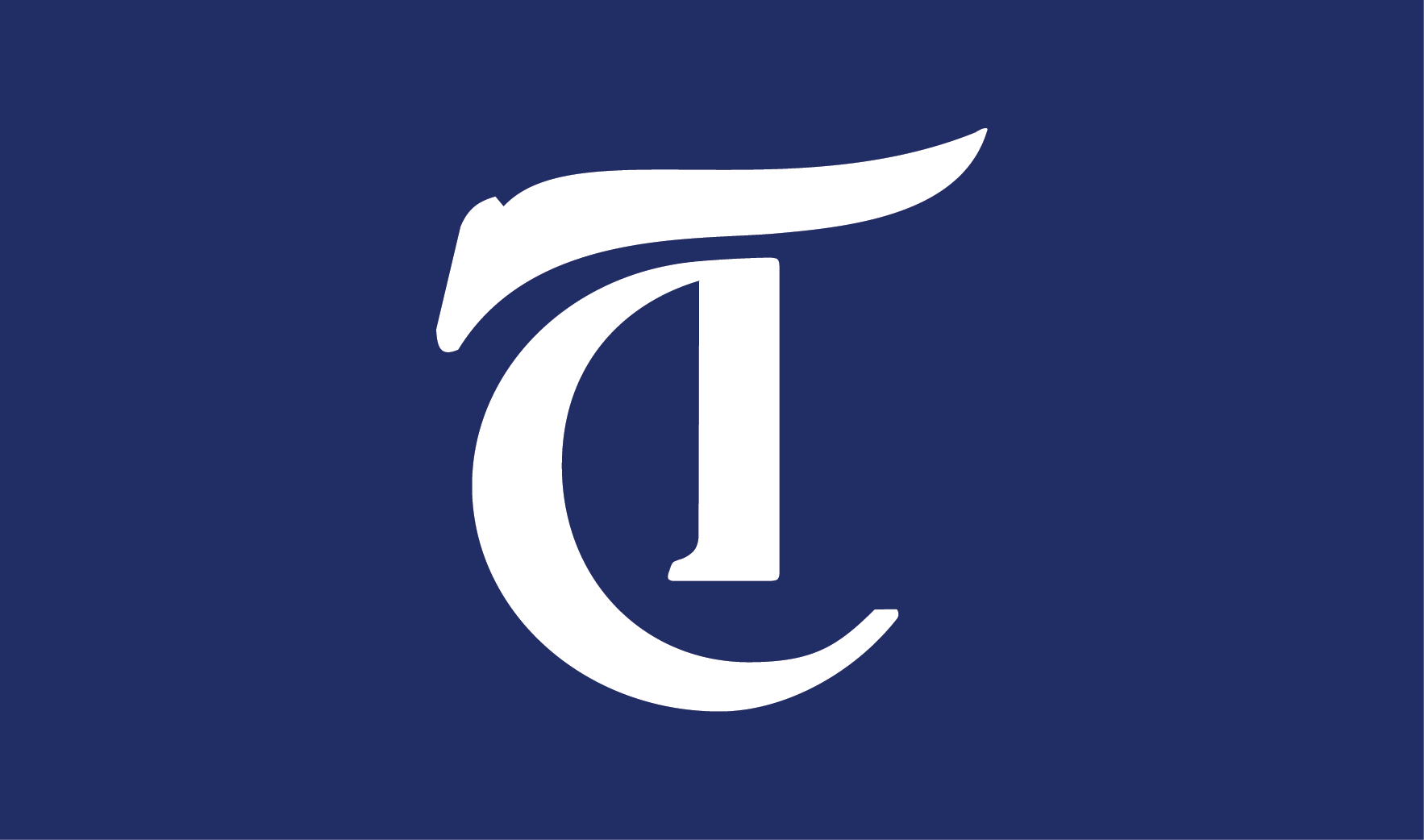 ---
Comments