In their own words: survivors' stories of sexual assault at Rice
Content warning: This piece contains graphic and detailed references to sexual assault, which can be extremely triggering. The 24/7 wellbeing hotline number is 713-348-3311.
Following the Thresher opinion piece submitted by an anonymous alumna which detailed how her assailant graduated early while facing suspension, outrage from the student body inspired multiple silent protests and an outpouring of discussion about sexual assault at Rice. Realizing that this alumna is only one of countless survivors at Rice, we at the Thresher decided to open a call for students and alumni to share their own experiences with sexual assault during their time at Rice.
In the two days the form was open, 58 survivors submitted accounts or were interviewed in the writing of this feature for a total of over 20,000 submitted words and over six hours of interviews. Submitters were given the option to stay anonymous in varying degree, but we confirmed that every included submission came from a current student or alumnus. Although we verified certain objective details of these accounts, we present these stories as survivors' own experiences from their perspectives, and left them as untouched as possible. Additionally, in order to maintain the anonymity of survivors who reported their assault and wished to stay unidentified, we were unable to corroborate the facts of their cases with Student Judicial Programs. For more information on our process, see our letter from the editors' desk [p.5].
---
---
Loss of trust
Many submissions named trusted members of the community — advisors, roommates, friends and professors — as their assaulters. In a close-knit community like Rice, such betrayals of trust were devastating for many of the submitters.
A Baker College senior wrote that a member of Rice Emergency Medical Services attempted to assault her during a public party.
"At a Duncan [College] public, a member of EMS started telling me that I should go check out a cool room because he thought I was too drunk for the party," she wrote. "He took me to the EMS suite in Duncan where he tried to rape me."
Brown College senior Jennifer Truitt wrote that her favorite professor stroked her leg several times at a department party and attempted to move his hand higher despite her trying to move away and despite the fact that her boyfriend was sitting on the other side of her, holding her hand. Truitt wrote that after she left, she had her first panic attack in months.
She wrote that she eventually decided to report her experience to the university without reporting to SJP, but thinks she should have. The professor was asked to leave Rice and to never contact her again, according to her submission.
"I wanted to know if any of my work had mattered in his classes, or if I had gotten good grades just because he wanted to take advantage of me," Truitt wrote. "We had even had a conversation about how inappropriate it is for professors to get involved with their students, and he had agreed with me … I felt so stupid for trusting him."
Submissions that involved violations of trust were both the shortest and also the most extensive. In one sentence, a sophomore wrote, "My advisor gave me shots in his room on Beer Bike and then unconsensually gave me oral sex."
Violations of trust occurred in a variety of situations — some during moments of vulnerability and others out of the blue. A Brown alumna who graduated in 2018 wrote that she was filling cups for water pong during Beer Bike when she was violated.
"A good male friend was there washing his hands after using the restroom," she wrote. "As I filled the cups, I felt his hand reach over and start rubbing my butt. I froze. He walked out. He didn't even say anything."
In another student's story, he recounted how his friends left his roommate in charge of him after a night out. After finding a used condom in the trash can next to his bed, the student wrote that he eventually realized that his roommate had raped him, a fact that he said his roommate corroborated and then apologized for. The student wrote that he did not report and continued to live with his roommate for the rest of the year.
"Needless to say, though, we are no longer friends nor roommates," he wrote. "But he is still out there. He has friends all across campus. He is beloved at [his college]. He was an advisor this [Orientation] Week. He is someone people tend to trust. He also raped his roommate."
In relationships
Kayla Cherry thought a lot about whether or not to remain anonymous. She wrote that she was overcome with hesitation and guilt about potentially revealing the person who caused her trauma. After all, he had been her boyfriend.
Cherry wrote that a few months into dating, they had agreed to stop having sex due to religious reasons. The night the assault occurred, he asked if she would meet him at the last stop of a crawl and she wrote that she had agreed. In her submission, she described him as drunker than usual. She had given up alcohol for Lent, and was sober. At the stop, she wrote that he repeatedly slid his hands into her shorts despite her protests. Panicking, she wrote that she asked if they could leave and go back to his house, according to her submission.
"I guess I was hoping that his bed would be safer because it wasn't in public, and he usually falls asleep when he's really drunk," Cherry, a Lovett College senior, wrote. "But he didn't fall asleep before actually raping me. I didn't let him finish. The last survival instinct I had was cry, and crying was apparently the only thing that made him get off of me. The entire night, he was deaf to all of the 'stops' and 'nos,' but he heard my crying. He mumbled a sorry and passed out seconds later. I cried myself to sleep."
An alumna from the class of 2017 wrote that she was harassed and sexually assaulted by her ex-boyfriend after they broke up. She said that she did not report it.
"He was so public about how hurt he was from the breakup and publicly smeared me as having ruined his mental health and wellbeing," she wrote. "I wonder now if it was in some part a way to keep me quiet."
By strangers
While the perpetrators in most of the accounts submitted to us were people the survivors knew, some described assaults from strangers.
One senior wrote about not knowing exactly what happened to her or who did it when she woke up in the morning.
"When I was a freshman, I was assaulted while I was drunk the night of a public," she wrote. "I don't remember much of what happened, but I vividly remember waking up in a stranger's bed and I will never forget that."
Another alumnus wrote about his first time at Willy's Pub. He had never had a drink in high school.
"I still remember that Friday night, I was so excited, expecting one of the best nights of my life, but it turned out to be the most traumatic experience of my life," he wrote. "I started talking with this girl and we were hitting it off. Eventually we went back to her room … I woke up later [and] found myself laying on my stomach, with this girl who I had just met beginning to penetrate me with a strap-on. The feeling of violation was shameful. I have never been able to share this story with anyone until now ... But my story needs to be heard. Affirmative consent is required for all sexual acts, and males can be survivors too."
On campus
Of the 57 responses submitted, 44 described assaults that happened on campus. At parties and in rooms, drunk and sober.
For one junior, it happened her freshman year. It was her first private party at Rice and her first sexual experience, according to her submission. She wrote that she repeatedly told him no.
"I was so scared, I thought I was about to … lose my virginity to rape," she wrote. "I managed to push him off me ... [he] kept trying to talk me into it as I was coming up with reasons I had to leave. He forcibly shoved my head into his penis, saying something like 'at least give me head before you go' and it touched my mouth and I started to cry. I gathered my stuff as fast as I could but he wouldn't give me my shirt/bra back, he could tell I was upset and was trying to backtrack, trying to make me say it was ok."
Another student wrote that her first experience with sex was also when she was assaulted. She wrote that he invited her and two other underclassmen women to his apartment for a party that no one else had been invited to. Then, she wrote that he got her extremely drunk and took her to his car.
"I kept saying no to sex, until he asked so many times that I felt like I should said yes. So I did," she wrote. "Still, I thought it was consensual until he began to have anal sex with me. I couldn't do anything. I didn't know what to do. I just took it, and stared at the buildings in the medical center, with my face pressed up against the glass."
Sammi Johnson wrote that she was also a freshman when an acquaintance held her down and forced a hickey onto her neck.
"When I was in the bathroom, I saw a giant, dark bruise spanning from the bottom of my earlobe to my shoulder," Johnson, a Duncan sophomore, wrote. "All of [my friends] could tell something was wrong and consoled me. I showed them the bruise and I couldn't quite verbalize what had happened because I was crying uncontrollably."
But assault doesn't just happen behind closed doors. An alumna who graduated in 2018 recalled her first public party, an experience that left her "scared shitless" of ever going to a public again.
"I went to my first public in freshman year (I was 17)," she wrote. "I had a random senior grab me and start jacking off on me while grinding against me in the thick of the crowd. I screamed and cried for help, but no one heard me."
Bystanders
In many accounts, survivors detailed situations where bystanders, both friends and strangers, either intervened or failed to. A McMurtry College senior, cornered in the quad during McScottish Night by a drunk alumnus who insisted on putting his hands on her, wrote that she looked to her friends nearby.
"Around me, several of my guy friends had been there, even one of their dads," she wrote. "I made eye contact with several … and nobody stepped in, not even a parent. Even after I had said out loud that he needed to leave me alone, everyone just remained kind of frozen."
While walking back from a party, one student wrote that she trusted a friend to walk back with her. According to her submission, he tried to get physical on the way back and refused to take no as an answer.
"The only thing that stopped him was the fact that I found people I knew while we were walking and begged them to intervene," she said. "It makes me shudder to know that he could potentially do the same thing to another girl and have no bystanders around."
Another student said she was raped by a friend while blacked out. She said that her rapist's friends protected him and caused her to doubt her own memories despite waking up naked in a stripped bed. While the assault was ongoing, she said that her boyfriend, out of concern, repeatedly tried to enter the suite where they were, only to be stopped by her rapist's friends.
She said that she later found out that one of the people protecting her rapist had also been assaulted by him two years prior.
"[During] that whole semester-long process, there was no sort of intervention on [his friend]'s part," she said. "The whole thing shatter[ed] my idea of how people act … That's how you lose trust in the actions of people."
Cherry said her ex-boyfriend's assault began at the crawl stop, where she said the attendees failed to step in.
"So many people [are currently] ranting about the horrors of sexual assault all over campus and there were at least 30 people at that crawl stop who saw how uncomfortable I was with his hands everywhere and did nothing," Cherry wrote. "They could have stopped everything. Months of trauma. If you can see something dangerous happening to someone at a party and don't do anything about it ... I don't want to hear a fucking word from you. You hypocrite."
Reporting
A few survivors chose to report their assaults to SJP. Many of those who reported grappled with feelings of guilt for potentially affecting their assailants' lives.
An alumna who graduated in 2015 wrote that it took her two years to muster up the courage to report her ex-boyfriend, but wrote that her experience reporting was a positive one.
"They handled my case with sensitivity and care, and till today I still remain grateful to Emily [Garza] from SJP, my case officer, for making the journey to speak out and seek closure as smooth and safe as possible," she wrote.
Others expressed frustration with how their case was handled.
"Did you know that the accused can hire lawyers as their 'emotional support'?" asked a Brown student in her submission. She wrote that after experiencing assault at the hands of two friends, she battled guilt about potentially ruining their lives before reporting to SJP, who she wrote eventually found her assailants not guilty.
"All I heard from that phone call which notified me of the results was, 'Your experience is invalid,' and, 'You weren't raped violently enough for us to do anything about it,'" she wrote.
SJP and Dean of Undergraduates Bridget Gorman said that the accused can hire lawyers as their emotional support as detailed by the Sexual Misconduct Policy, but that their actions are limited — the section states that support people are "not expected or allowed to act as lawyers ... during meetings or proceedings in the disciplinary process."
An alumna wrote that the process of reporting was grueling after she was assaulted at Wiess College's public party, Night of Decadence. She wrote that she was asked inappropriate questions by SJP during the process, such as what she was wearing, whether she bled and if she did, whether or not there was a lot of blood. Eventually, her assailant was found not in violation, according to her submission.
"This entire experience caused me to lose faith in the Rice administration," she wrote. "I know now that Rice exists to protect its own reputation but not those of its students … At the end of the day, I don't regret anything I did to stand up for myself. I just don't ever want this to happen to anyone else."
SJP asks about clothing in cases where it is deemed relevant in the report, according to Gorman and SJP.
"An important part of the investigation is a thorough analysis of the mechanics of the reported behavior," they said. "If during a student's account of the reported behavior it is determined that clothing placement, forcible removal, items left behind, etc. played a part in the reported incident, both reporting and responding students are asked questions about what they were wearing before, during and after."
A junior wrote that her assault was so severe, she could not imagine that her perpetrator would go unpunished. She wrote that she told her assaulter twice that she was drunk, fell off her lofted bed, broke his necklace during the assault and only when she started vomiting did he stop. According to her submission, she was so convinced that he would be punished that she initially worried about ruining his future.
"The greatest irony is that I was so confident in the system that I thought I had the capacity to consider his well-being rather than my own," she wrote. "I was confident that SJP would do their job."
She wrote that SJP found him not guilty.
The aftermath
When the Thresher published the in-depth piece, ""7 of 70: After sexual assault, where do students turn?" we explored the avenues of reporting and the difficulty of doing so. But many survivors emphasized that much of their pain came from simply living life after assault.
One Duncan senior wrote that she was assaulted when she was only 17. It was her freshman year, and that night, she had just gotten out of a relationship. He was a stranger.
"He never used a condom," she wrote. "And I wouldn't find out until a year and a half later that he'd given me chlamydia. I knew I was supposed to get tested. I knew that and I looked up Rice Health Center prices, and I looked at the (then) $150+ fee for the whole panel of tests and thought about my parent's health insurance, and I couldn't do it. I was only 17 when it happened. Seventeen when I pulled my shit together the day after and got on the plane home and drove myself to not one, but two CVSs alone to buy Plan B under the [guise] of Christmas shopping. I didn't get tested for a long time because it meant acknowledging that it really happened and that there could be serious consequences. Having chlamydia for an extended period of time can cause lots of adverse health effects that I wasn't aware of. The infection may have backed up further in the pelvic region and caused long term damage to my reproductive organs, but I won't know for a long time if it did."
A junior said that she didn't realize that she had been assaulted by a friend while she was asleep — she trusted him to tell her the truth about what had happened that night, but he lied. She said that her assailant finally admitted to assaulting her but denied it after she reported the case to SJP.
"My schedule [after I found out] was: wake up, lay there and do nothing; then I would take an eight-hour bath and then go to bed. For the entire summer," she said. "I think telling my mom what happened to me was probably one of the worst things I've ever had to do, because I could just see her heart literally break in front of me ... I know both of my parents blame themselves."
And in the moment of greatest need, some felt abandoned. One student wrote that they were assaulted by their friend and left behind by their others.
"My friends told me I was ruining his life for no reason. That because I wasn't raped, it wasn't a big deal. That I was being dramatic," they wrote. "Like other degrees of sexual assault can't have permanent effects. Like I didn't have to sit on a couch crying as a therapist listed off new mental health issues that I'd have to work through for the rest of my life, from depression, to social anxiety, to PTSD ... Like I should just shut up and move on … Now he's back to being everyone's friend, even speaking on these sorts of issues like he didn't commit them himself."
A Will Ricer wrote they were choked during sex until they blacked out. They wrote that they did not report their assailant but were later asked to testify for the Title IX office on behalf of another student who had reported the same assailant. After the assailant was found to be in violation, they said he immediately left Rice and transferred, eventually graduating on time.
They said that "much of what broke" them was their friends' responses after they tried to reach out to them.
"A few of my friends laughed it off, suggesting that it wasn't rape because I 'was into rough sex,'" they said. "I think it was difficult for them to understand what had happened because I had a reputation for hooking up a lot at the time, and it was easier to process it as a "bad hookup," rather than assault."
Support structures
During O-Week, the advisors and coordinators repeat a mantra over and over: When in trouble, reach out to your A-Team. The Wellbeing and Counseling Center is there for you. Your student government is your advocate. Many of the submissions included experiences with these support structures — while some found solace in these spaces, others left disappointed.
A recent graduate wrote that following their rape, they waited 20 minutes to talk to the counseling center only to be informed that reporting would be a "long and bureaucratic process." Seeking solace, they wrote that they turned to their magisters.
"[My magisters] told me the best thing they could do was to talk to my rapist one-on-one and get him to sign a piece of paper saying that he wouldn't talk to me," they wrote. "They did not tell me how to report the incident, where I could find counseling resources or really address the seriousness of the problem at all beyond trying to find a quick solution that would clean up the problem as rapidly as possible. They left me feeling that my rape was as much my problem as it was my rapist's, that it wasn't important enough to pursue further action, and that it was completely reasonable for me to have to continue living, eating and working in the same immediate space as my assaulter while he faced zero sanction or consequence."
One survivor wrote that because her assailant was a student-athlete, she was too scared to report him and face Rice Athletics. After telling him no and begging him to leave her room, she passed out and came to in the middle of her assault — her head under the water in a shower. She wrote that he didn't say anything else to her before leaving.
"He started sitting outside a building he knew I had class in every day," she wrote. "[He was] telling lies to people around him and on his team and scar[ing] me into never doing anything. Taking on one person is scary enough. But facing Rice Athletics too was too much for me. Every day I'm ashamed I didn't do more. But I was too scared. I just wanted to forget."
A year after ending an abusive relationship during her freshman year that she wrote had included ongoing non-consensual sex, Christen Sparago (Martel '15) went to the counseling center on the recommendation of her wellness center nutritionist. There, she wrote that she filled out an intake form, where she checked off the box that asked, "Have you ever had non-consensual sex?"
"My counselor told me that many students typically take time off or away from campus after experiencing 'extreme hardship' and suggested I consider if that was right for me," Sparago wrote. "I was scared I'd fall behind in my training and classes, so rather than look into that option seriously, I never returned to the counseling or wellness center."
Executive Students Transforming Rice into a Violence-Free Environment Director Laney Baker said that following her rape her freshman year, she eventually went to the Title IX office and got therapy, a psychiatrist and medication. Baker said that the SAFE Office: Interpersonal Misconduct Prevention and Support provides many resources without requiring survivors to report to SJP, such as appropriate academic accommodations and course rescheduling.
"People put real pressure on themselves to report, but quite frankly, I don't think I could, even at this point, where I talk about sexual violence all the time," Baker, a Martel senior, said. "I don't think that I would want to go through the process of getting picked over for details over and over and over and over again."
SJP and Gorman said they cannot comment on individual cases.
Social accountability
Rice is a small school and through residential colleges, O-Week groups and cozy 12-person classes, it can feel even smaller. This is touted as a bonus — a positive aspect of the institution's private prestige. But for some survivors, this only makes the aftermath harder. Some respondents wrote about the pain of seeing their assaulters every day in serveries and across the academic quad. Others wrote about seeing their own friends chatting with their assaulters, who were still socially beloved and held positions of power.
One senior never reported what happened to her. In her submission, she said that her rapist graduated but before that, it was almost impossible to avoid him. She wrote that even now, it's hard to avoid him, as he has continued to comment on the many Facebook posts surrounding the sexual assault opinion piece.
"He was well-known in his college and was an extremely popular TA," she wrote. "He co-advised at my college. Seeing him every week when he came to [my college] for office hours or O-Week lunch was hell … He's commented on a number of the [social media] posts surrounding this issue; he doesn't even realize what he did to me."
One student wrote that she was assaulted during her first semester. He had invited her to come watch a movie with some friends in his room. But when she got there, it was just him. He gave her drinks and put his hands on her. She said no and he continued. It wasn't until she knocked something over that she could escape.
"A few months into the spring semester, I began to hear other stories about him [from at least four other freshmen]," she wrote. "Our chief justice went and talked to the magisters about him, having heard enough stories to be concerned about him advising. He [eventually] coordinated. And … [later], he won [a] college award. I skipped the awards ceremony and cried. My college had just said that the man who assaulted me was [an exemplary] member of our community. I felt guilty for having not done anything about it."
Many survivors expressed their frustration with complacency in the student body. One sophomore said she felt that the promise of the Culture of Care suffocated any dialogue about bad situations that happened to students. And as a result, she said that she felt like she was a part of a secret community of survivors that no one else talked about.
"A lot of people were in [the protests] because it's cool to be involved in social justice," she wrote. "But those same people wouldn't be the ones who would step in and be a bystander, or wouldn't be the ones to step in and tell their rapist friends that they're being creepy."
Another student said that after she confided in her friends, they didn't take her account seriously. She said that one of her friends invited her assaulter to their suite during the ongoing SJP investigation and even faced rumors at her college that she had cheated on her boyfriend, even though in actuality she was assaulted.
"Rice's Culture of Care is a facade in a way,'" she said. "When it's your friend being found in violation of sexual assault — where are you when it's uncomfortable to have those conversations and to actually be there and to actually care?"
Paying attention
This past week, the campus has been painted red, plastered with copies of the Thresher. Pay attention. Hold rapists accountable. But Mandy Gregg, a survivor and Brown junior, said that Rice students are still not paying attention and holding the rapists among them accountable.
"Every day I see a rapist in the commons," Gregg wrote. "Everyday I see other students talk to him and engage with him, and when I see him, I see my perpetrator. Although this student did not assault me, I see him and am reminded of my own assault. When I see other students talk to him, I feel like I cannot talk to these students because they've decided to remain friends with a rapist. How can I, a survivor, rationally engage with those who take the side of a rapist? While I did learn how to compartmentalize my trauma, see[ing] this student is triggering and I have to work extra hard to manage my trauma. When SJP fails to protect one survivor, they fail to protect all survivors."
Rachel Carlton said that she reported a sexual assault through SJP and that the energy from the student body has often felt misdirected.
"People are fine saying 'fuck SJP,' but my main problem is the students," Carlton, a Brown senior, said. "The ones who find ways to excuse assault. Not calling out their friends or talking about their behavior at parties. Not that it's easy, but you can put that red shirt on at a protest and you can take it off and it's not your problem. But I have to see these signs everywhere."
Disclaimer: Sammi Johnson is a senior writer on the Thresher staff. Rachel Carlton writes for the Thresher, and Christen Sparago is a former news editor.
---
---
More from The Rice Thresher
NEWS 12/5/23 10:18pm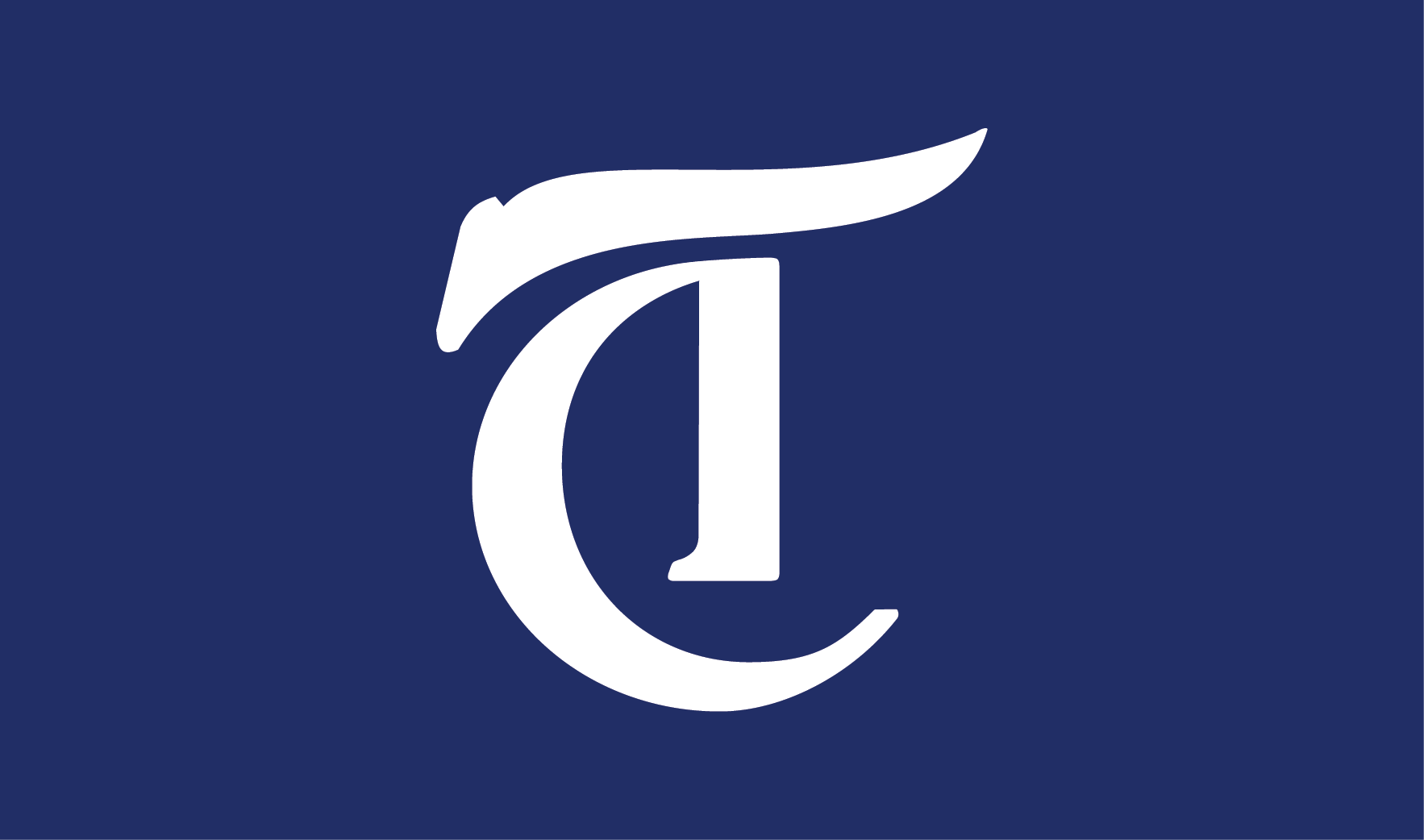 The Student Association passed a resolution affirming support for the Oct. 27 Rice University Faculty Statement of Solidarity with Palestinians. The resolution, which was introduced at the Nov. 27 Senate and voted on at the Dec. 4 Senate, passed with 16 votes in favor, five votes against and four abstentions, exceeding the two-thirds requirement to pass.
SPORTS 12/1/23 5:58pm
Rice Football quarterback JT Daniels is medically retiring after suffering multiple concussions, according to a report from Pete Thamel of ESPN. Daniels, who played his last game Nov. 4 against Southern Methodist University, told ESPN he made the decision in conjunction with his doctors. His retirement begins immediately, meaning Daniels is unable to play in the Owls' bowl game later this month.
FEATURES 11/28/23 11:32pm
Final exams begin Dec. 6 for many students. The Monday and Tuesday of that week are study days where no classes are held, christened the "Dead Days" because campus is devoid of much life outside of frantic revision. Here is a list of study breaks where you can regain a balance of emotional and mental health before diving into exams … not to mention the long winter break with family.
---
Comments