Affirmation: The Future of Admissions
Fisher v. The University of Texas has revived one of the most polemical debates in America: whether race can be used as a factor in admissions to institutes of higher education. This issue undoubtedly resonates at Rice University, which, like most American universities, factors an applicant's ethnicity when selecting its freshman class. While the arguments concerning affirmative action are widely known, a true understanding of the issue requires both legal and historical background.
In 2007, one year before current seniors applied to Rice, Abigail Noel Fisher of Austin, Texas, sent off her college applications. A soccer player and cellist with above-average grades, she hoped to secure admission into the freshman class of the University of Texas at Austin. Her father and sister had made it to UT, but Abigail did not. Instead, she made history. Fisher felt cheated by UT's use of race in admissions when she was not accepted and sued the university in Fisher v. The University of Texas.  The case was heard in October of this year by the Supreme Court, and will be decided sometime next year, most likely around June.
Fisher's case rests on the unique nature of UT's admissions program. As all of Rice's Texas students know, admissions to UT are governed by the Texas House Bill 588, known as the "top 10 percent rule," which stipulates that the top 10 percent of each high school class gains admission to UT. This determines around 75 to 80 percent of the university's admission slots, resulting in an uphill battle for students who, like Fisher, came from strong public schools and failed to rank in the top 10 percent.
---
---
The top 10 percent rule cannot be understood without a brief history of affirmative action law. The first Supreme Court case regarding affirmative action in college admissions was Regents of the University of California v. Bakke in 1978. Allan Bakke, a white man applying to the University of California at Davis School of Medicine, felt cheated when he received rejection letters two years in a row. Bakke felt that UC Davis' admissions policy, which reserved a certain number of spots for minorities, euphemistically referred to as "special applicants," violated his constitutional rights.
The Bakke case sharply divided the Supreme Court. Four justices from the liberal wing judged the program and the use of race in admissions was legal. Four justices from the conservative wing ruled the opposite and declared the program a violation of the 14th Amendment. Justice Lewis Powell, the only justice of the nine not in one of these camps, wrote what the Supreme Court refers to as a plurality opinion, meaning that different justices joined him on different parts of his decision. Powell joined with the conservative wing in finding UC Davis' policies in violation of the 14th amendment but joined with the liberal wing in finding that the state had a compelling reason to allow affirmative action as long as it was a "plus factor" but not a determining one. However, Powell felt affirmative action could only be for the purpose of diversity. The Bakke case is a landmark decision and one that all too often gets lost in the debate over affirmative action. While proponents have argued for other reasons to support affirmative action, such as righting historical wrongs or providing an "equal playing field," these justifications have been unconstitutional in higher education since 1978.
In 1996, UT lost an affirmative action case, Howard v. University of Texas, in the 5th U.S. Circuit Court of Appeals, one of the federal appeals courts that serves as the intermediary between federal district courts and the Supreme Court. UT quickly changed its policies to disallow racial consideration in the admissions process, which meant the Supreme Court could not hear the case, as there was no longer an issue. After Hopwood v. Texas, none of the states in the 5th Circuit's jurisdiction - Louisiana, Texas and Mississippi - could use race as a factor in admissions decisions. This included Rice University, which stopped its use of race in admissions.
The decrease in African-Americans and Hispanics at UT did not sit well with the Texas Statehouse. In 1997, the Texas Legislature, including Governor George Bush, passed the race-neutral "top 10 percent rule" to increase diversity at UT. The Legislature believed that because many public high schools in Texas have significant racial differences, the plan would increase diversity.
The new rule did not end the debate, and in 2003, the Supreme Court heard a pair of cases involving the University of Michigan. The first case, Gratz v. Bollinger, focused on Michigan's undergraduate program. Michigan utilized a numerical scale to rate applicants giving points based on extracurricular activities and grades.  It also assigned points to underrepresented minorities.  In a bare majority of conservative justices, the court struck down this system and the use of any quantitative methods of considering race in admissions. While Gratz helped clarify what the court felt failed strict scrutiny, the second case, Grutter v. Bollinger, demonstrated what admissions programs the court considered constitutional. Whereas Gratz sued Michigan's undergraduate program, Grutter filed against its law school. Unlike the undergraduate system, the law school did not use any quantitative measures for race. Instead, they simply used race when evaluating each candidate in order to achieve a "critical mass" of minority students. Unlike mass in the physical sciences, this had no quantitative value; instead, it was defined as simply "enough" minority students. Justice Sandra Day O'Connor wrote for the court, joined by its liberal wing. Thus, the pair of Gratz and Grutter mirrors the decision in Bakke. One justice agreed with the conservatives in striking down a particular plan, but upheld some affirmative action with the liberals.
UT reacted to the ruling in Grutter by reinstating affirmative action for those students not admitted under the top 10 percent rule. Because this rule has already made UT one of the most diverse campuses in the nation, Fisher feels UT does not have a "compelling state interest" in using affirmative action for the rest of its admissions decisions. Furthermore, the plaintiff points to language in Grutter that says that all affirmative action decisions should have a foreseeable end. UT has no such end, and furthermore, its definition of critical mass, a sizeable minority population in every UT class, strikes Fisher as too high. Finally, the petitioner claims that only a small number of students admitted independently of the top 10 percent rule are minorities and that the race-based policy has an insignificant effect on total campus diversity. This ostensibly counterintuitive argument asks why a policy that does little and carries a large potential risk for constitutional harm should exist at all.
UT simply argues that its policies fit court precedent, and that Fisher's case is solely motivated by a desire to overturn Grutter after the replacement of Associate Justice Sandra Day O'Connor with the far more conservative Associate Justice Samuel Alito. This has made Associate Justice Anthony Kennedy the swing vote. Justice Kennedy dissented on Grutter but has indicated he supports an extremelly narrowly tailored factoring of race.
However, UT is not alone in making its case. Numerous institutions have supported UT in its court case by submitting amicus curiae briefs. Amicus curiae means "friend of the court" and allows important groups to let the Supreme Court know their opinions on cases. In addition to the administration of President Barack Obama, a group of Fortune 500 companies and others, several groups of colleges have submitted briefs, including Rice University. Richard Zansitis, general counsel for Rice, detailed how the university came to this decision. 
"After the Supreme Court decided that it would hear the appeal in Fisher, various groups began to come together to submit amicus briefs to the Supreme Court," Zansitis said. "Rice was part of a such a group in 2003, and this year, I had discussions with a number of general counsels to explore jointly filing a brief.  We were interested in joining with a group of schools that were research universities such as ourselves, but also wanted a group with a significant involvement in STEM fields.  It started out as a smaller group, but eventually grew to the size that it became:  CalTech, Carnegie Mellon, Case Western, Emory, George Washington, Northwestern, Tulane, Rochester, Washington University and Rice."
The brief, publically available online, does indeed stress the importance of STEM fields and the lack of minority participation in them.
"In these fields [STEM], which depend on creative insights to solve problems, and where graduates will work in a highly globalized market, a lack of the diversity among the student population detracts from the educational experience of both minority and non-minority students who are enrolled," the brief states.
The brief notes Rice's policies as an example of holistically evaluating admissions candidates.
"At Rice University, for example, applicants are considered both 'individually and collectively' in order to determine who 'will take fullest advantage of what the school has to offer,'" the brief said.
Those concerned with Rice's prestige might feel upset with one of the other briefs submitted to the court.
"The Ivy League schools decided to submit their own brief but included other schools among their group by invitation, including Stanford, University of Chicago, Duke, Johns Hopkins and Vanderbilt," Zansitis said. "Each of these additional schools, by the way, has a medical school."
This brief did not mention the importance of STEM fields.
While Rice supports the legality of UT's admissions policies, its policy is different. Chris Munoz, vice president for enrollment at Rice University, said that while Rice does use race in admissions, it does not goes as far as UT.
"President [David Leebron] has clearly stated we do not have any 'critical mass' goals," Munoz said. "It's a policy I strongly agree with."
Munoz stressed the modesty of Rice's affirmative action, pointing to statistics showing that the admissions rate for underrepresented minorities was 22 percent compared to a general acceptance rate of 18 percent. Munoz also discussed what he sees as the success of the program.
"Rice is a majority-minority campus," Munoz said. "As this election just showed, America is changing demographically, and Rice is already there. We are where everyone else will be in a couple of years."
While this policy is more narrowly tailored than UT's and thus less likely to be ruled unconstitutional, if the court accepts Fisher's argument that too modest of a policy does not constitute a compelling interest, Rice's status quo could be jeopardized. Furthermore, Rice does not have any planned end for its policies, as some feel Fisher calls for.
"As long as the law continues to permit universities to consider race and ethnicity among the 'plus' factors in a holistic admissions process, I do not see Rice abandoning that tool since that would put us at a disadvantage in achieving our educational goals, as well as a competitive disadvantage with our peers," Zansitis said.
Still, Munoz said he believes a complete overruling of Grutter would not signal a sea-change.
"It would change, but it would change modestly," Munoz said.
However, it would be a change, and one that could affect Rice for better or for worse.
"Of course, what the Supreme Court says in Fisher will set the rules for all public and private universities," Zansitis said.
---
---
More from The Rice Thresher
NEWS 3/1/14 4:14am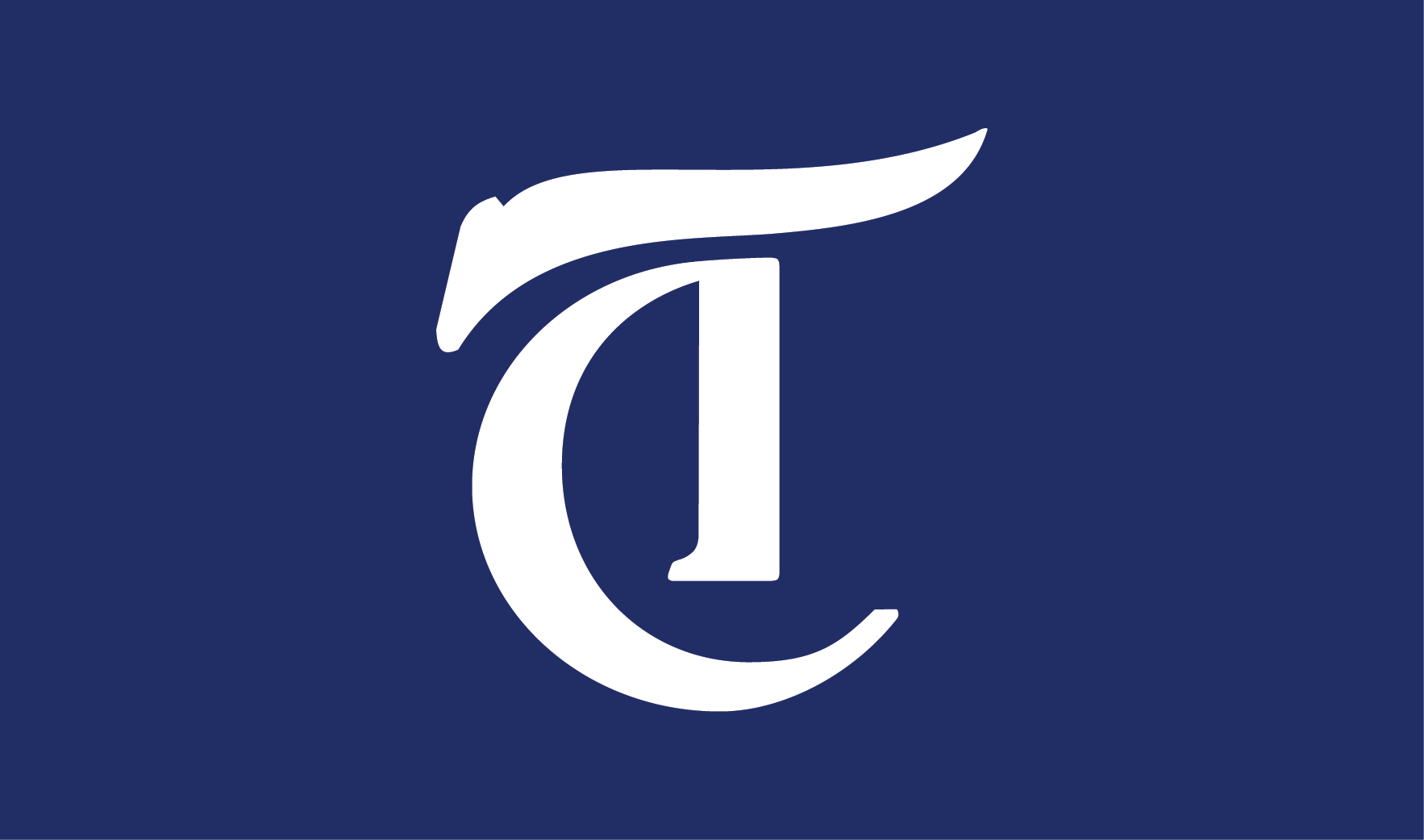 The Student Association General Elections rerun resulted in a win for Ravi Sheth, a write-in candidate. Sheth, a Martel College junior, ran in the SA General Elections after the first election was appealed and ruled "partially invalid" by the University Court.The Student Association Elections Committee reran the General Elections and merged it with the previously scheduled SA Internal Vice President Elections. The rerun elections closed Feb. 28 at 11:59 p.m.Sheth said he was excited and humbled by the amount of support he got as a write-in candidate. He also said he was impressed with the level of voter turnout from the entire student body."I think there was 1636 votes; that's more than was seen in 2009, and [I think the turnout in 2009 was more than Rice] had seen in a decade, so this might be one of the highest voter turnout elections in Rice history," Sheth said. "I'm really excited to see that level of student involvement and turnout, and I think it puts the [Student Association] in a really great position because we now have the attention and the engagement of the student body and I think that will really allow us to do great things over the next year."Sheth will assume the role of SA president at Changeover on Monday, March 10. He said he already has ideas about what he wants to do during his term."I have a list [of things I'd like to get accomplished in the next year], but I think a lot of them need to have buy-in from different parties before we officially announce them," Sheth said. "I will be opening up creative proposals for something to do with the SA iPad because that should never have been bought with student money, so we'll find something productive and good to do with it."SA presidential candidate Trent Navran, who won the original election, said he was frustrated by the decision to rerun the election. He said he was initially disappointed by the outcome of the most recent election, but ultimately feels confident that Sheth will be a good SA president."I was really impressed to see the energy that Ravi helped excite on campus, and the fact that so many people were talking about elections and that there was so much buzz was exciting," Navran said. "As a friend and as someone who I've worked with, I think Ravi will make a fantastic president. I'm very proud of him and I look forward to working with him in a lot of capacities."Although he did not win this election, Navran said he learned a lot about himself during the elections process, and he will use that insight to continue serving the Rice student body in other ways."President or not, I'm really excited because I know I can still make a big impact on campus," Navran said. "I'm going to be focusing a lot on social innovation and social entrepreneurship, which is something that happens a lot at Rice, but I want to work to build more of an identity and more programming and resources around that. It's something I've cared about and expressed recently in my campaign, but I think I have valued and will now be able to focus on as a senior."Baker College junior Abby Gordon won the race for SA Internal Vice President. The remainder of the items on the ballot were also rerun. A full list of the results, according to an email sent to the Rice community by current SA President Yoonjin Min, can be see below. ReferendumsThe referendum on the Ratification of the SA Constitution passed.The referendum on the Honor Council's Proposed Constitutional Amendment passed.The referendum on the Rice Environmental Society's Proposed New Blanket Tax failed, because it failed to get a majority in favor that was greater than two thirds of votes cast on the item.The referendum on Rice Catalyst's Proposed New Blanket Tax without the Sunset Clause failed, because it failed to get a majority in favor that was greater than two thirds of votes cast on the item.The referendum on Rice Catalyst's Proposed New Blanket Tax with the Sunset Clause failed, because it failed to get a majority in favor that was greater than two thirds of votes cast on the item.Elections for positionsRavi Sheth won the election for Student Association President.Abby Gordon won the election for Student Association Internal Vice President.Amritha Kanakamedala won the election for Student Association External Vice President.Olivia Hsia won the election for Student Association Secretary.Joan Liu won the election for Student Association Treasurer.Cathy Hu and Pooja Yesantharao won the election for RSVP Chair.Joann Pan won the election for RSVP Internal Vice Chair.Brian Baran won the election for University Court Chair.Aisha Jeeva won the election for Rice Program Council President.Sal Tijerina won the election for KTRU Station Manager.Miles Kruppa won the election for Thresher Editor-in-Chief.Rachel Gray won the election for RTV5 Station Manager.Lauren Thompson won the election for RTV5 Program Director.Julia Liu and Isabelle Lelogeais won the election for Honor Council Senior Class Representative.Michael Williams Hart, Josiah Grace and Seth Lauer won the election for Honor Council Junior Class Representative.Claire Bonnyman and Luke Van Der Spoel won the election for Honor Council Sophomore Class Representative.
NEWS 11/8/12 6:00pm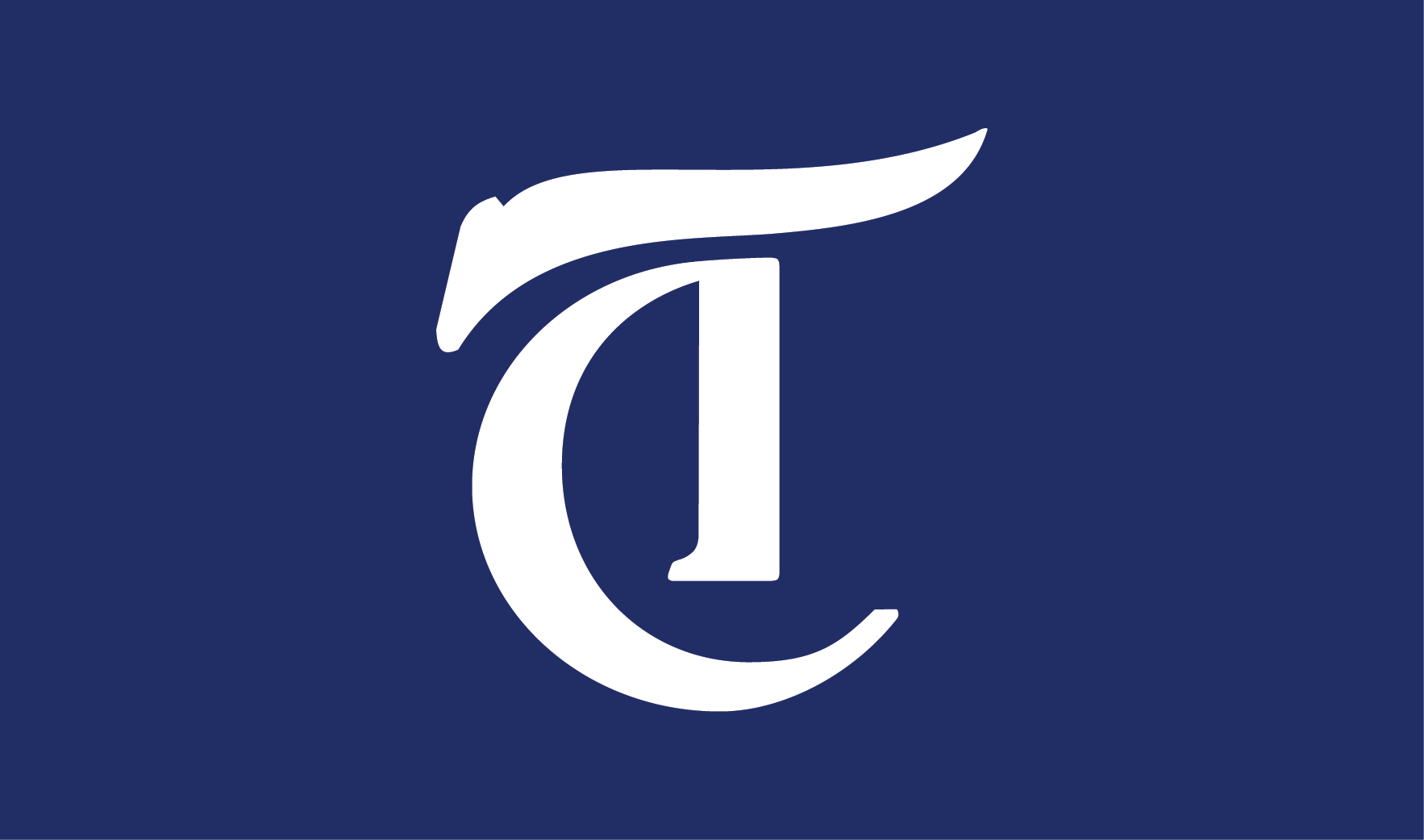 NEWS 11/1/12 7:00pm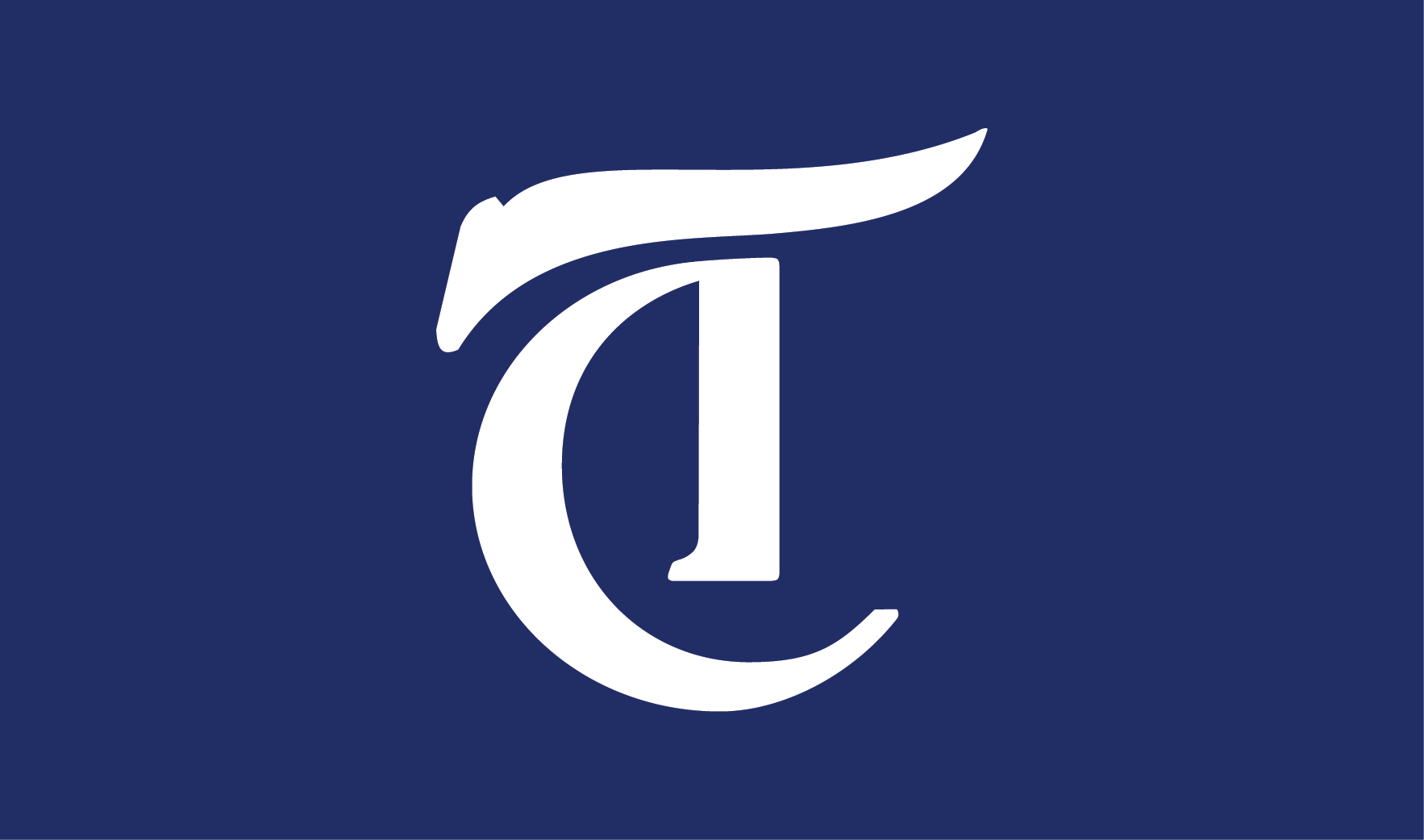 "Who dressed up as a police officer? Is this legit[imate]?" After you discover that your friend at the door is actually not a Nintendo character, but an officer from the Rice University Police Department, you begin to panic. You see alcohol all around you but cannot decide what to do next. Since Orientation Week, you have been taught that compliance is important, but what does that actually mean? You hand over your student ID, and the officer swiftly writes down that terribly unfortunate number. What happens now?So what exactly occurs after an infraction such as a Minor in Consumption? While many different courses of action exist, your college's University Court representative is best equipped to answer that question. So, in order to better understand this somewhat confusing process, I spoke to my own representative, Hanszen College sophomore Rohit Reddy. After a discussion, here are some possible and generalized explanations to the question of what happens after a citation a for first-time MIC.The OfficerStarting with the RUPD officer, the result of such an occurrence can take many different paths. Usually dependent on the severity of the infraction, the officer makes the decision whether to solely make a referral to Rice Student Judicial Programs or to also issue a Harris County ticket.College MastersAfter it has become apparent that some form of disciplinary action has been taken, the various college masters will likely become involved. Even if the violation has not yet been directly reported to the masters, talking to your masters is an excellent opportunity to involve a figure of authority in the case. They can serve as guides throughout the process and can help assess the situation.Harris CountyAt this point, the officer has decided that the significance of the action has required the intervention of the official judicial body of Harris County. Legal counsel is highly suggested in order to ensure your rights are protected in this legal process. This will almost always accompany the additional internal proceedings of SJP, which is an independent process, the result of which is not dependent on the outcome of the Harris County process.Student Judicial ProgramsIf the case has been referred to SJP, the office will determine what, if any, violations have occurred and will issue associated sanctions in person at its office in Lovett Hall. In this meeting, the student will decide whether to accept the accusations and subsequent sanctions or to contest the violation of the Code of Student Conduct in further action within the University Court system. UCourt refers to this procedure as pleading "in violation" or refusing to submit to such allegations. If the student feels falsely accused, then pleading "in violation" is not necessary. Importantly, UCourt determines which violations occurred and the appropriate sanctions based on further review; this process is not limited to SJP's initial findings, and the initial sanctions can be increased, reduced or upheld based on UCourt's findings.University CourtStudents who believe they are not in violation of the Code of Student Conduct, they can appeal the SJP decision and request a preliminary review by their peers on UCourt. During this phase, the accused student prepares a written statement and files it for the preliminary review. UCourt subsequently issues a decision and corresponding sanctions that it feels best fit the violation. This can increase, diminish or uphold the sanctions initially determined by SJP.Formal HearingAfter learning of the results of the preliminary review, the student once again has the opportunity to contest the decision. At this phase, the student can request a formal investigation and hearing. At the in-person tribunal, the student has the opportunity to bring witnesses and present formal testimony. At this stage, a UCourt member also interviews the referring RUPD officer to analyze and corroborate the various stories. Also, the student's residential college's UCourt representative serves as an ombudsperson to provide procedural guidance throughout the process. Unless very particular circumstances necessitate another round of appeals, the ensuing sanctions and decisions are largely final. (Such appeals involve Associate Dean of Undergraduates Don Ostdiek and, in cases involving suspension, a second appeal to Dean of Undergraduates John Hutchinson.)Now What?If the student is found not in violation, the UCourt process ends. Otherwise, the student is found in violation of the Code of Student Conduct. If a student is found in violation, an internal record will be kept for 10 years. As such, this information is protected by the Family Educational Rights and Privacy Act. However, most programs of graduate education - including law schools and medical schools - require that these accusations be accounted for in the assorted applications. The typical sanctions of a citation such as an MIC include the following: a CHOICES class with the Rice University Wellness Center, a university-imposed fine, an evaluation with the Rice Counseling Center and the issuance of a disciplinary warning.CHOICESThe CHOICES program is specifically offered by the Wellness Center to help students analyze their drinking habits and their implicit safety concerns with a focus on making safer decisions with regard to alcohol. As per the Wellness Center website, the program is encouraged for all Rice students and can help students make educated decisions regarding alcohol usage.FineWhile not considered punitive, SJP uses the fine to encourage students to seriously evaluate their behavior and decisions. It adds gravity to the situation and encourages a felt and monetary presence of the situation. Although certain standards exist, the fines are greatly variable dependent upon the situation. Influencing factors include the severity of the violation and any mitigating or aggravating factors relevant to the particular situation as determined by SJP or UCourt.Although the entirety of the process is at times confusing, Rice's intricate judicial policy largely tends toward involving students as often as possible. The cooperation of RUPD and likewise supportive administrative officials makes possible a system by which democratic peer governance remains a possibility. 
---
Comments