Master plan survey results revealed
The Master Plan Working Group presented the results of its survey on the Campus Master Plan, the university's 50-year plan for development, at the Student Association meeting Monday. The survey, which was open January and February, attempted to gauge students' reactions to the various ideas presented in a draft of University Architect David Rodd's master plan of campus Nov. 9. The Master Plan Working Group was chaired by SA President Patrick McAnaney and consisted of eleven other undergraduates and graduate students ranging from college presidents to new student representatives. McAnaney, a Brown College senior, said getting student input about the master plan was one of his big campaign issues last spring.
"Something I heard pretty constantly during my three years was construction, construction, construction," McAnaney said. "A lot of it is pretty overwhelming and students felt they hadn't really got to participate in the process of planning."
Since the master plan, which is revised every five years, was up for revisions this year, McAnaney said he saw an opportunity to get students more involved.
---
---
"I thought, if we want to get input on construction and be involved, this is a great opportunity to try and do it," McAnaney said.
After he was elected last spring, McAnaney met with President David Leebron, Associate Vice President for Facilities, Engineering and Planning Barbara White Bryson and Rodd to discuss the idea. Rodd presented the current version of the master plan at the SA meeting so that students would have the background necessary to answer the questions, which the working group then developed.
More than 640 students responded to the survey, which focused on six key issues: green space, campus social dynamic, parking and transportation, undergraduate growth, recreation and athletics and campus aesthetics.
McAnaney said these categories were chosen from FE&P's list of key issues.
"Those were the areas we identified as most interesting and relevant to students from our perspective," McAnaney said. "We added campus aesthetics as an element we'd like to provide their own ideas in various free-response sections, McAnaney said.
"We had a good response on this survey," McAnaney said. "There were a variety of strong opinions."
Green Space
The survey's first three questions asked students about the types of green space they preferred, what they used green space for and which type of green space they would be most willing to sacrifice. The working group found green space was highly valued by students both for its aesthetics and its functionality, and that they are hesitant to sacrifice green space for new facilities, SA Environmental Committee Chair Carl Nelson, who was part of the working group, said.
"Students really like the green space that we have and they're very hesitant and reluctant to get rid of it for buidling projects," Nelson, a Brown junior, said.
Quadrangles were the type of green space students valued the most.
"Part of it, honestly, is that we experience the quadrangles the most," Nelson said. "We live around them, we walk to class around them, and I think that one really important aspect of the quads is that they help create a space between the buildings that makes them feel not so enclosing and urban and creates a sense of openness."
Although students rated these spaces highly, they supported natural areas the least.
"The reasons they gave was that it was kind of unattractive or doesn't really serve a purpose outside of aesthetics," Nelson said. "Aesthetics are very important and they saw them, especially the [path] on the way to the [BioScience Research Collaborative], as ugly and just there and not really doing anything."
Students also found tree-lined circulation routes very important. Nelson said a few architecture students who took the survey suggested using trees to create more structured green spaces.
Campus Social Dynamic
Overall, McAnaney said it was difficult to draw any conclusions about how people felt about the facilities at the center of campus compared to the residential colleges, but that the survey provided some useful ideas for buildings to improve social dynamics in the future.
"The biggest things we found are that students find they are lacking space to socialize and a space to eat," McAnaney said. "Those definitely need to be priorities moving toward the future."
In response to an open-ended question about facilities currently lacking on campus, students suggested several ideas: a large number of respondents expressed support for a band hall and several others suggested a basic student convenience store that would complement the clothing and accessories sold in the University Bookstore. Respondents also suggested improving the amenities for outdoor areas and green space, such as benches and swings or electrical outlets for students to plug in their laptop computers.
The group suggested better equipping outdoor spaces to encourage student use. McAnaney cited the grove by Will Rice College, Baker and Hanszen as examples of space that needed to be better furnished before students would use them.
"There are a few tables and chairs sitting there but nobody really uses them," McAnaney. "It's a good idea in theory, but it's not just as simple as putting out some sort of furniture."
McAnaney said the acaglider at Wiess College, a covered moving swing, was a good example of outdoor furniture that was actually used by students.
Parking and Transportation
This portion of the survey focused on the future of the Inner Loop and parking possibilities on campus. In the Master Plan Rodd presented in November, he suggested closing off the Inner Loop to traffic and creating a new circulation route called the "Middle Loop" by connecting existing roadways such as Campanile Road and the road behind Sid Richardson College. Although students recognized the benefit of improving pedestrian and bicycle traffic along the Inner Loop, they were divided on the issue. Students expressed concerns about the practicality of closing off the Inner Loop, as well as the problems caused by high pedestrian traffic along the loop at certain points of the day.
In the realm of parking, students expressed overwhelming support for the construction of a parking garage or underground parking instead of more sprawling parking lots. They were concerned about the aesthetics of a parking garage, though, and so largely advocated the construction of an underground parking garage. In their report, the working group suggested the administration better inform students about the costs of creating underground parking so they better understood the tradeoffs.
Undergraduate Growth
The section on undergraduate growth inquired about the ideal size and placement of residential colleges, and asked student opinion on increasing the proportion of on-campus students.
Overall, there was a very strong opposition to further expansion of the undergraduate student population. Students surveyed expressed concern that further expanding the population would fundamentally change the character of Rice.
Approximately 60 percent of respondents were in favor of expanding existing residential colleges to accommodate an increase in the undergraduate population. Several students said adding more residential colleges could alter the residential college structure.
However, a minority was vehemently opposed to expanding the number of beds at any of the existing colleges, stating that it would disrupt their community feel. In general, students were in agreement that residential colleges should have approximately the same number of students.
A large number of respondents felt that living on campus was key to student life at Rice, but many student also noted that they enjoyed living off campus for a year because it helped them develop real-world skills. Some students also suggested building more off-campus housing for undergraduates, including an off-campus residential college for undergraduates who did not want to live on campus.
Recreation and Athletics
Students were asked their thoughts on the future of the recreational fields and courts and their thoughts on the future of the football stadium, which the Master Plan suggested renovating and moving closer to the Rice Village.
The biggest reaction from students in this portion of the survey was a general apathy about athletics.
"There was a huge amount of pushback that essentially said 'Why are we talking about this; football doesn't matter at Rice; we don't care; this is a waste of money,'" McAnaney said. "Because the stadium is going to be a big issue in the future in order to generate student support or any sort of plans to get students involved, we think it's important for students to be aware that there is this issue of general apathy around the football program and I would even venture to say around athletics programs as well."
More than 60 percent of students said they wanted the tennis courts relocated closer to the Barbara and David Gibbs Recreation and Wellness Center. They also complained about the lack of lit fields, which could allow for more games at night and expand each field's capacity. Students from north and south colleges were split over the convenience of the recreational fields by Tudor Fieldhouse, and several suggested that consolidating the fields around the Recreation Center would make things more equal for the north and south colleges. This led the group to recommend that the administration do a better job of differentiating between recreational space and varsity athletic space.
"They should be thinking strategically about what the relationship between the two should be, and if you want to make them more or less connected, that's fine," McAnaney said. "It's just very unclear as to what the relationship is between recreation and athletic space, especially spatially on our campus."
Campus Aesthetics
In the portion on campus aesthetics, the working group asked respondents about three major issues: the possibility of strengthening connections to the Texas Medical Center, the sentiment toward building style and structure and the future of urbanization as related to aesthetics.
SA Internal Vice President Selim Sheikh said the working group took these categories from discussions that came up in their meetings with Rodd. Sheikh said students were concerned about the possibility of Rice merging too closely with the medical center and losing its distinctness as a separate space.
"Students felt very strongly that Rice should remain a very distinct physical entity separate from the medical center," Sheikh said.
As for building style and structure, the working group cautioned that buildings that were too tall could interefere with campus aesthetics and tower too much over others. Students also said that adding academic buildings closer to Greenbriar Lot could be problematic because it was so removed from the rest of campus, but that this could also connect the campus to the Rice Village.
Next Steps
McAnaney sent the working group's report to Leebron, several campus administrators and the Board of Trustees.
"Our overall point is to create some direction to any future dialogue with students about specific construction issues," McAnaney said. "We're saying this would help shape specific conversations in the long term, so I think it'd be up to future student associations to use this document as a reference whenever any sort of issues are on the table."
Sheikh, who will be serving as SA president next term, said he would follow up in the next year with the administration to remind them that they should consult the survey before making future decisions, but that the master plan would not be one of his main priorities.
"At the same time, the campus master plan is visited by the university architect once every five years and so it just happened that this was time to discuss it and so it's not that pressing of an issue going on to this next term," Sheikh said. "It's definitely not one of my main focuses."
Joey Caparella contributed to this article
---
---
More from The Rice Thresher
NEWS 11/18/20 4:24pm
The Faculty Senate voted on Nov. 18 to extend the drop deadline for fall classes to Jan. 13 for continuing students and Jan. 6 for December degree candidates, according to Speaker of the Faculty Senate Christopher Johns-Krull.
BACKPAGE 11/18/20 1:14am
FEATURES 11/18/20 12:41am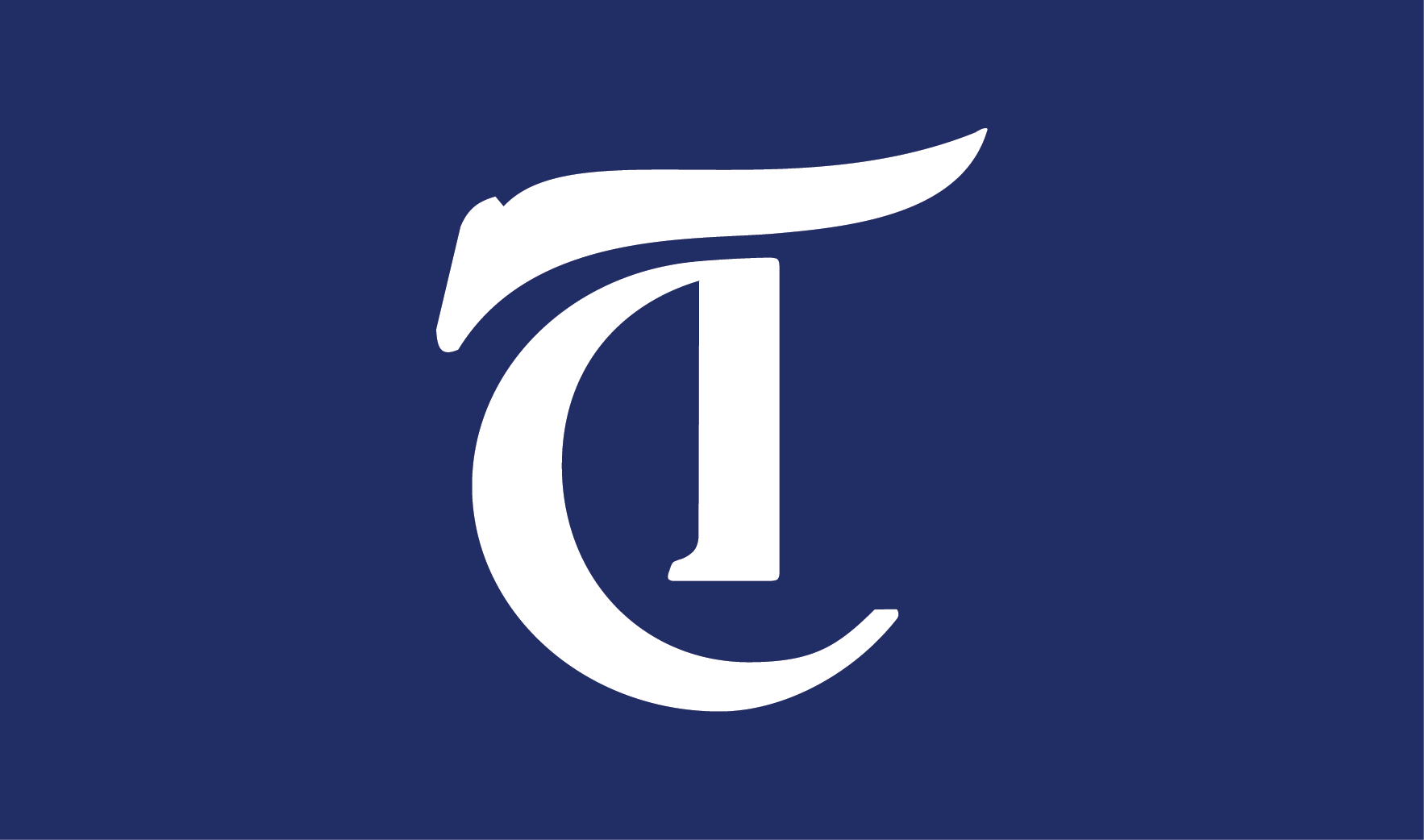 ---
Comments