Baseball preview: Experienced offense leads Owls into new season
This season is unlike any we have seen in the past 20 years. For the first time since 1996, Rice baseball is not the defending conference champion. The 20-year streak of championships spanned three different conferences, included seven College World Series appearances and, of course, included the 2003 national championship. This year's Owls, however, are not going to look back on the end of this streak. They are hoping to begin a new one.
It all ended with a perfectly executed relay and a tag at home plate. Facing the University of Southern Mississippi in the final game of the 2016 Conference USA tournament, the Owls were down two runs with two outs in the ninth inning. With runners on first and second, current senior left fielder Dayne Wunderlich lined a ball into the gap in left center field. First baseman Tristan Gray scored easily from second, and the third base coach waved second baseman Grayson Lewis home.
As Lewis rounded the bases, however, the Southern Miss outfielder cut the ball off before the wall. He relayed it to the cutoff man, who relayed it to the pitcher, who turned and fired home to the catcher. The throw was right on time. The ball hit the catcher's glove and he slapped the tag on Lewis's leg immediately, just as the runner slid to the plate. Lewis was out. And just like that, the conference championship streak was over.
---
---
A couple weeks later, the Owls were heartbroken once more. A day after winning two games to advance to a winner-take-all game in the NCAA regional against Louisiana State University, the Owls again fell short. Despite leading in the seventh inning, just seven outs from advancing to the Super Regional round, Rice lost 5-2 to the Tigers to end their season.
These losses are still hurting. According to junior center fielder Ryan Chandler, the team has not forgotten them.
"I believe the conference championship loss and the loss in the regionals, those two losses stuck with us all offseason," Chandler said. "They've really motivated us, from our weight training to how we prepare ourselves each day."
Head coach Wayne Graham, now in his 26th season with the Owls, said he has a similarly positive outlook on last year's heartbreak.
"I think [those losses] not only motivate; they are a learning experience," Graham said. "Even though they didn't win everything, they won some games, a lot of games. And they know the reasons they didn't win those tournaments."
The team is confident this season can be different. Coming into the season, the Owls are ranked No. 24 in the nation, and the players believe they can rise even higher. Senior right fielder Charlie Warren said this year's team has the talent to succeed.
"This is one of the best Rice teams I've played on," Warren said. "We'll have a really good offensive team and I think our pitching staff will do a great job."
In past years, pitching has been Rice's strength. Last year's team had an ERA of just 3.76 and held opponents to a .242 batting average. This season, however, the team is excited about its offense. Rice is returning six of its top seven hitters by batting average: Warren, sophomore shortstop Ford Proctor, Gray, sophomore catcher Dominic DiCaprio, Chandler and junior pitcher and infielder Dane Myers. In addition, the team added graduate student transfer Darryn Sheppard, who batted .294 last season at Baylor University and hit eight home runs, which would have led the team at Rice. As he watched Sheppard club four home runs in a row over the hill beyond the left field fence during batting practice, Graham said he was impressed by the team's power.
"There were practices two years ago when we wouldn't hit a single home run," Graham said. "We wouldn't even hit the warning track. We're stronger physically this year."
Despite a strong group of returners, Graham indicated he is still not certain about the opening day lineup. He said Warren, Proctor, Gray, DiCaprio and Chandler will definitely start, but he is still figuring out who will start at third base and there is likely to be a platoon in left field. Warren said he thinks the Rice lineup can be one of the best in college baseball.
"Offensively, we'll be stacked," Warren said. "There won't be any easy outs."
Myers in particular will have a unique role on this year's team. Last season, he was primarily a position player. He started 52 games, most of them at third base. He was also a productive pitcher. Despite his 6.68 ERA, he recorded seven saves and helped lead the Owls to a gutsy win over LSU in the regional. This season, Myers is going to be part of the starting rotation. When he doesn't pitch, however, he is going to bat. According to Myers, he is excited to have the chance to balance his roles on the team.
"Doing both [pitching and hitting] is a privilege because I came here to do both," Myers said. "For them to trust me to put enough work in to be productive at both spots means a lot to me. It just takes a little bit of extra work and a little bit of extra focus."
Myers will have to take on a larger role on the pitching staff due to the loss of last year's top two starters, Jon Duplantier and Blake Fox. Additionally, two of this year's starters, junior Glenn Otto and junior Willy Amador, are temporarily sidelined with injuries to open the season. Graham, however, said he is confident Myers can carry the load as one of the team's top starters.
"Myers can be better than anybody we have," Graham said. "He hit 94 [miles per hour] more than once out here yesterday with a good curveball."
While Otto and Amador are sidelined, junior Ricardo Salinas will lead the rest of the rotation. He finished last season with a 3.39 ERA in 82.1 innings pitched. Sophomore Zach Esquivel will also take on a starting role after appearing in 18 games last year and recording a 5.16 ERA. Graham said he is confident Rice's pitching will have another strong season.
"There's plenty of pitchers," Graham said. "Esquivel did well last summer and Salinas was a top gun last year. If everybody gets well, there's definitely enough pitching."
One of the reasons Graham has high hopes for his team is its performance in its one game in Cuba. Against professional foe Artemisa, the Owls notched a 4-0 victory behind a combined four-hit shutout by Myers and freshman Addison Moss. The top four batters in the lineup — Warren, Wunderlich, Myers and Proctor — combined for nine of the team's 11 hits. According to Graham, the performance was extremely encouraging.
"We thought we were pretty good when we went to Cuba, and the one game we played there, a college team can hardly play any better than that," Graham said. "Those were all professionals. They're major league players in Cuba, and we completely dominated that game. It's only a single game, but it's very promising."
After the first game, the baseball activities for the trip were cut short due to the death of former Cuban President Fidel Castro. The team, however, continued to travel around the nation to experience the culture and explore the island. Chandler said the trip was a great bonding experience for the team.
"What gives me the most confidence in the team is how united we are," Chandler said. "That trip brought this team together; it's something we haven't been able to do the past couple of years. This team is a brotherhood, and we bonded really well in Cuba."
Given the team's offensive potential, pitching depth and team unity, the players are confident. After last season's loss in the regionals of the NCAA tournament, the team believes it has improved. Myers said he believes the team is good enough to contend for the national title.
"I don't want to say we're going to win it all, but we've got a really good team and we're really experienced," Myers said. "I'm confident we can take it pretty far."
Chandler echoed Myers's sentiments and said he believes the team is ready to go back to the College World Series for the first time since 2008.
"Overall, the pitching staff will step up and do their job," Chandler said. "As an offense, we will step up and score as many runs as we can. I believe this team has the talent and has what it takes to go to Omaha."
The Owls will take their first step toward Omaha in a four game series on the road at unranked University of Texas, Austin beginning Feb. 17. The Owls' home opener is Feb. 21 at 6:30 p.m. against unranked Dallas Baptist University.
---
---
More from The Rice Thresher
SPORTS 3/19/19 10:38pm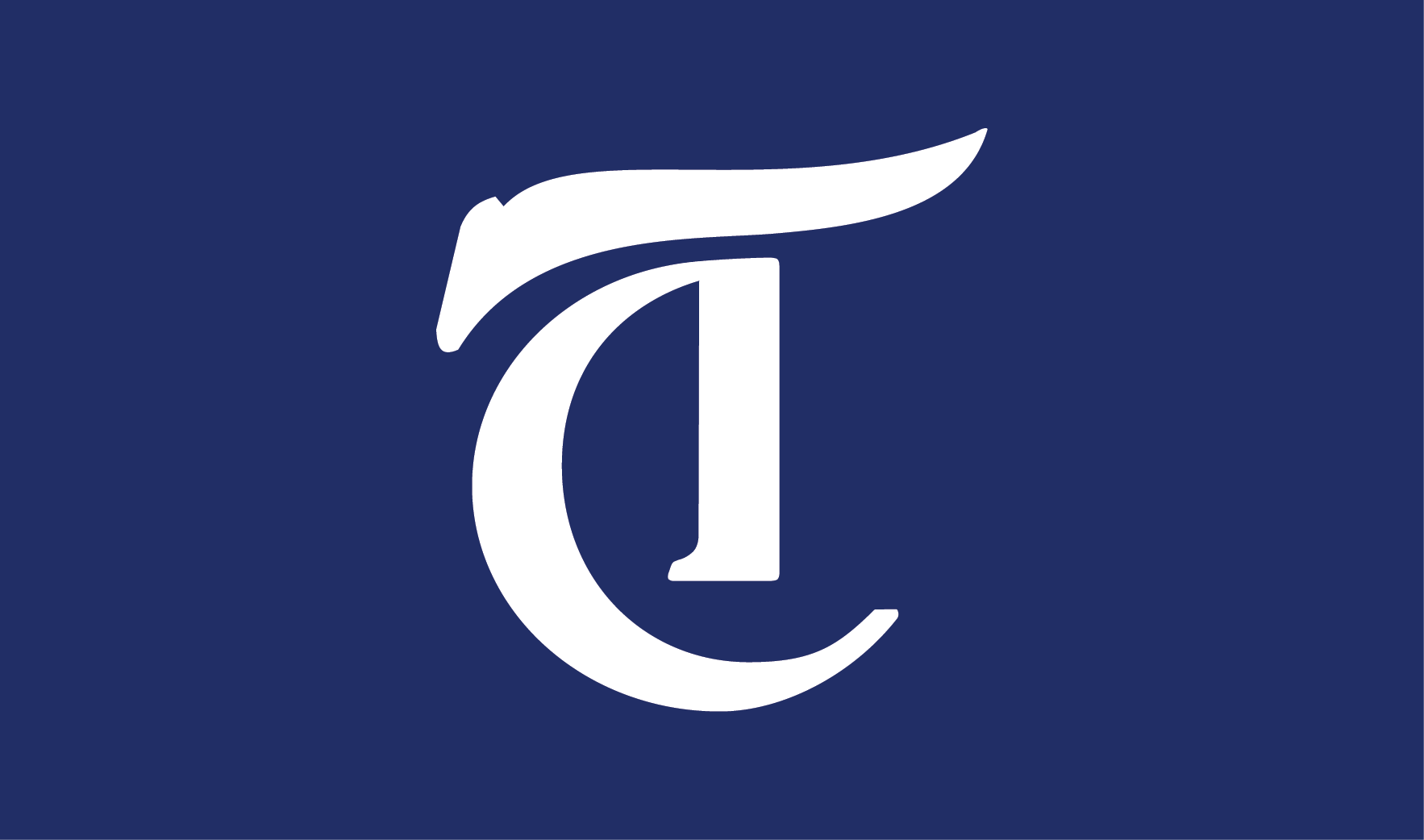 On Monday, ESPN (somewhat prematurely) released the bracket for the 2019 NCAA Women's Basketball Tournament. Like many of you readers, I was shocked to see that Rice was a No. 12 seed.
SPORTS 3/19/19 10:37pm
Sophomore tennis player Sumit Sarkar grew up taking the subway to the U.S. Open every year from his home in New York City.
SPORTS 3/19/19 10:35pm
The regular season and conference tournament champion Rice Owls are headed to the NCAA tournament for the first time since 2005. Even though the Owls moved up three spots in the Associated Press poll to No. 21, they were selected as the No. 12 seed in the Chicago region of the tournament bracket.
---
Comments